Aortic Aneurysm & Ross Operation Does Not Stop John Turan!
By Adam Pick on March 24, 2008
This is the courageous, patient story of John Turan. As you will read, John had a triple-whammy heart surgery – a Ross Operation (aortic and pulmonary valve replacements) AND his ascending aorta was replaced due to an aneurysm.
I could go on-and-on about John, Mercy (his wonderful mother) and Dr. Bleiweis (his incredible surgeon), however, I think it's best to hear his side of the story.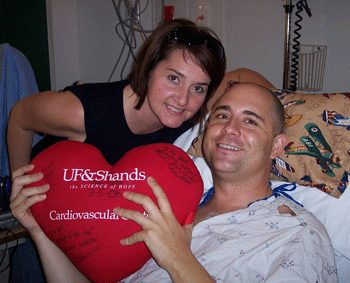 Email from John Turan
Hello Adam,
My name is John Turan. You may remember my Mom, Mercy, who has been in touch with you (and some of your blog patients) throughout my surgery and recent recovery. I am writing to thank you, although thanks seems inadequate for all you have done for me and my family.
Like you, I knew I had a valve issue my entire life. I also, took a 3-4 year break from my annual cardiac diagnostics and follow-ups due to a combination of events like my cardiologist's retirement, marriage, re-locating twice, two newborns and the old excuse of, "I feel fine, I'm sure nothing has changed, I'll get to it next month".
Needless to say, the trap was set.
In January of 2006 I suffered what could best be described as a Transient Ischemic Attack (TIA). I was at a restaurant and became confused. I did not recognize my dinner guests. However, I was able to call my wife (a nurse) and ended up in the Emergency Department.
After one week of tests, a transesophogeal echo and a cardiac catheterization, the unknown episode was determined to be idiopathic – no conclusion could be made. However, the cardiac catheterization doc's advice was the most appealing. The advice was "I wouldn't do anything since you have no symptoms, wait for symptoms".
I liked that advice so I waited two years before pursuing another opinion. I have since learned that waiting for symptoms to manifest could mean irreversible damage to the heart. I am certain that this episode was linked to my heart condition, even if others were unsure.
My second opinion came from Dr. Shands (University of Florida Medical Center) and for the first time in my life I was diagnosed with a Cardiac MRI.
As you now know, the recommendation was surgery… quickly. I probably could have benefited from surgery earlier as my aorta had already become an aneurysm. I don't blame my earlier physicians since none of them had the benefit and detail of a Cardiac MRI. Plus, I was always asymptomatic.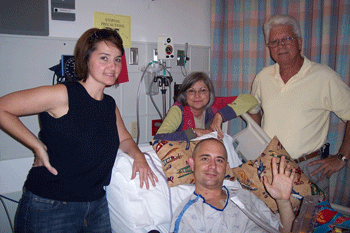 The shock and research specific to heart surgery began simultaneously. Almost immediately, my mom got your book into my hands to study.
I will tell you that I was hiding my fears very well. I had a newly constructed home (without a permanent mortgage that we eventually got three days prior to surgery), two babies (a boy 2 years old and a girl 10 months old), a demanding outside sales job in health care and an already strained wife who was working full-time AND in graduate school.
It wasn't until I read your book that my fears subsided. I was greatly comforted in that here was a regular guy (you) who had fear and challenges like me but was able to overcome it all.
Not only that, like a pioneer returning home, you gave me an idea of what to expect (more importantly not expect) on my fearful journey. You created a template I could use by simply plugging in my life and my family resources. I suddenly found myself confidently answering questions from my family that I could never have answered without your help. I was no longer in fear mode, I was now in planning mode – eager to get the job done. You introduced me to the Ross Procedure which caused further research and prepared me with questions when I began my search for a surgeon.
When Kelly (my wife) and I interviewed my cardiothoracic surgeon, Dr. Mark Bleiweis, the meeting could only be described as spiritual, not scientific. We had a connection that left me with the confidence that this was the guy for me. Regardless of the outcome, I trusted him with my life – on some level deeper than professionalism or skill. It just felt like I was with the right person and I wanted him leading my surgical treatment and recovery team.
My surgery was not without complications but the complications ended in the operating room as I have had none since I awoke. Doctor Mark Bleiweis (pictured below) skills are surpassed only by his wonderful, personal and comfortable ease with his patient and family members before, during and after surgery.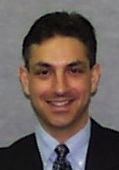 Dr. Mark Bleiweis – Heart Surgeon
Doctor Bleiweis performed the Ross Procedure AND replaced my ascending aorta with a graft tube connecting my new aortic valve (old pulmonary) to my aortic arch. I left the hospital on the 5th day after surgery taking nothing more than ibuprofen – my pain was nearly non-existent. My wife and I even stopped at Chili's Restaurant on the way home to enjoy our favorite treats! 🙂
I saw Dr. Bleiweis yesterday for my two-week check-up and he was very pleased, if not surprised, with my progress so far. Sixteen days post-op I am in good spirits, walking over a mile at-a-time. I was even able to put together my son's present, a new tricycle, in time for his 2nd birthday on Wednesday, March 26. We plan to bring our babies (Cooper and Brinley pictured below) home on Easter Sunday. They have been staying with their grandparents since the operation.
Thank you very much for sending me the Incision Shield. Doctor Bleiweis and his nurse had not seen an Incision Shield before. They were very impressed. I provided them with the brochure / instructions that come with the device and recommended it. It not only lives up to the advertised benefits but has saved me from a few flying stuffed animals, flying toys and love slaps from the babies when they sit on my lap.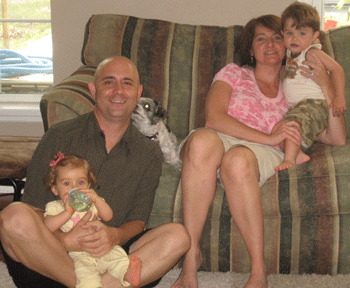 Also, I created my own simple blog for my support group where you can find some newsletters, updates, pictures and comments from my support group. Please know that I am happy to be a resource to prospective heart-valve-patients and you are welcome to share my contact information for such purposes. I am also sensitive to the fact that all surgeries and recoveries are different and there were some aspects of my experience that may frighten prospective patients. I will carefully chose my responses so as not to frighten anyone unduly or promote unrealistic expectations.
I can only imagine what you sacrificed to make your heart valve book possible and continue to sacrifice for your support blog. Please know that I am incredibly grateful that you made those sacrifices. I am certain this is echoed among the many patients whose lives you touch everyday. Thanks for being there for Mom (Mercy). My family and I believe YOU helped us more than words can ever describe and we are honored by your dedication and work. Please let me know if I may be of assistance.
At your service,
John Turan
Adam's Newest Blogs
Adam's Newest Posts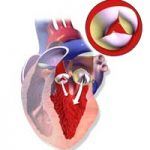 Surgeon Q&A: What Should Patients Know About Aortic Regurgitation? Learn More.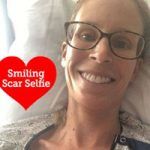 Sara Educates & Inspires 38,443 People About Heart Valve Surgery! Learn More.