Aortic Root And Aortic Valve Replacement – Taylor Shares Lots Of Good Information
By Adam Pick on January 24, 2008
This is just great.
Earlier today, JD emailed me several questions about aortic root and aortic valve replacement. As many of you know, I did not have aortic root replacement (I had the Ross Procedure), so I couldn't really comment on all of JD's questions.
However, a friend of mine, Taylor Browning, had an aortic root and an aortic valve replacement in 2007. That said, I forwarded JD's questions over to Taylor.
Wow! Talk about a response! Taylor went above-and-beyond the call of duty to support J.D. as he prepares for surgery. First, I will post JD's email and then I will post Taylor's reply about about this unique, heart valve surgery that Taylor personally experienced just one year ago.
EMAIL FROM JD ABOUT AORTIC ROOT AND AORTIC VALVE REPLACEMENT:
Adam – Got your book. Helpful. I'm having aortic root and valve replacement. Any suggestions about the best surgeons in the West, surgical procedures and materials?
I read that Taylor is from Los Angeles. my question is how did he manage to have his support group up in Palo Alto.
I would be very interested in talking to Taylor and finding what type of arrangements he made for pre and post surgery follow-ups.
I am also interested to learn the reasons Dr. Miller selects the St. Jude Mechanical Valve. The Portland surgeon I talked to, Dr. Jeff Swanson – who practices with Dr. Furnay (mentioned in Adam's book) – recommended a bioprosthesis.
In general, I am concerned about being operated on in a university settings because many times the surgery is performed by residents rather than the chosen surgeon.
JD
RESPONSE FROM TAYLOR REGARDING AORTIC ROOT VALVE REPLACEMENT:
JD – I love to talk about this stuff so get ready for a long e-mail! I'm not sure the extent of your aortic aneurism or how close you are to surgery but I found it comforting to know that there are some serious experts out there that do this type of thing every day. I've got some great before and after shots of my CT scan to prove it!
First – I can't say enough positive things about Dr. Craig Miller (pictured below… yes in the cowboy hat) so if you go with him I know you'll be in great hands! I whole-heartedly agree that Dr. Miller is the "go to" guy in the West in terms of aortic root replacement. When you're dealing with the aorta, you want to make sure your surgeon is highly regarded and has tons of experience specifically with aortic root and arch replacement… Dr. Miller fits that bill.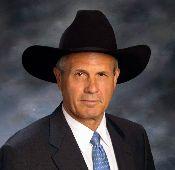 When I started looking at surgeons my goal was to find and meet the very best surgeons I could find for my particular needs and then to go with the one I was most comfortable with. Location I guess had a bit to do with whether I was comfortable with a surgeon but it really was about finding the best at that point.
My cardiologist gave me a short list of the very best which included Dr. Craig Miller, Dr. Vaughn Starnes and two others that were out of the country.
My cardiologist is in the Connective Tissues Group at Stanford as is Dr. Miller so there was already some tight coordination there which was great. I quickly set up consults with Miller and Starnes. Miller was awesome right off the bat and we went ahead and picked a surgery date right then and there.
I think sometimes you just get a feeling about a surgeon right away and I knew that Miller would be my guy. He made me feel comfortable that he would be extremely thorough and conservative in making sure he removed every part of the damaged aortic tissue so that I wouldn't have to be back in the future.
That being said, I flew down to Los Angeles the very next day to meet Dr. Starnes.
Multiple opinions are a must I think when it comes to this stuff. Dr. Vaughn Starnes is obviously an unbelievable surgeon (as Adam can certainly attest!) but after that meeting I still knew Miller was it. In Adam's book he mentions he felt the same way about Starnes – you just having a feeling about it. So I went with Miller because of his reputation and experience with the aorta AND because I just had the feeling that he was my guy.
I am originally from Los Angeles but now live in San Francisco. So it was nice being only an hour away from the hospital after surgery. But, you raise a good question about the local of your support group in relation to where you have the surgery. I was in a good spot because my recovery was either going to be in LA at my parents home or in San Francisco at my own home.
But I think if Miller was somewhere where I didn't have a built-in support network, I would have gone to where he was.
It certainly was great being only an hour away from Stanford knowing that if something happened in the days after I was discharged Dr. Craig Miller was less than an hour away. I have heard of people that check into a nearby hotel for a day or two after being discharged just for that reason and then fly or drive home after a couple of days when they are comfortable everything is fine.
I think if I had had my surgery in LA, I would have yearned for my own bed after a week or so and flown back. It may be slightly tiring to fly so soon after surgery and maybe not the most comfortable but I would think it would be worth it to be home.
Your doctors may have other thoughts on travel but that's my take. I have even heard of people getting discharged and going right to the airport. Open heart surgery is probably a great excuse to cut the lines and pre-board!
And as Adam's book suggests, ideally you'll have someone with you almost 24 hours a day for the first few days after you're discharged just to make sure you get the help you need (or want). I think I was pretty lucky that I really didn't need people there with me but it was certainly nice to have them there anyway.
My mother stayed with us for the first couple of weeks because my wife was starting a new job. Having friends and family drop by is also great so I definitely preferred recovering in San Francisco where more of my friends are.
In terms of post–op follow up, I met with my cardiologist at Stanford a week after discharge to make sure everything was on the up-and-up and then met with Miller (actually his Nurse coordinator as he was actually out of town) about 7 weeks out.
That was it. I will continue to see my cardiologist for an annual echo and check-up and Miller likes to have a CT scan about 2-3 years out as well. If you have surgery out of town, you'd just fly or drive back for the check-ups.
In terms of valve selection, both Miller and my cardiologist said that a mechanical was no-brainer. Given my age (22 days shy of 36 on the day of surgery) the mechanical valve would hopefully be a lifelong fix while the tissue valve would likely have to be replaced during my lifetime.
The estimates I was given for longevity for a tissue valve in a person my age was anywhere from 10-20 years. Miller also mentioned the possibility of performing a valve-sparing operation where he would repair the root and partial arch with a graft and then reinstall my native valve. I think the final decision would be made when he opened you up and actually got a close-up look at the condition of the valve. But given that everyone agreed that probably within 10 years I would have to have it replaced I wanted to get it all done now. My cardiologist strongly agreed with not waiting on the valve also.
When it came to the type of mechanical, both my cardiologist and Miller said the tried-and-true St. Jude was the old reliable and the way to go.
Again, I trusted them implicitly and have never doubted that the St. Jude was the perfect choice. We also did a lot of research to get comfortable with the required warafarin therapy and determine that it would not be a problem at all – there unfortunately is a lot of bad information out there even in the medical community.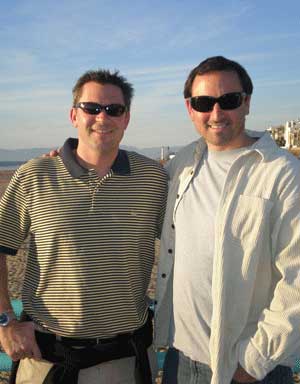 Taylor Browning And Adam Pick
But my INR is stable, I generally eat what I want ( I just avoid LARGE quantities of dark leafy greens), run, ski (now with a helmet which is probably smart anyway), enjoy beer and wine (a little more in moderation than before which again I think I probably should have been doing anyway and generally doing the same things I did before.
Any concern I had about the teaching hospital setting and residents performing the surgery were dispelled by talking to the surgeons. Dr. Miller was honest in saying that these are complex procedures that require a team of people and the first assistant, who is an experienced cardiac resident that Dr. Miller hand-picked to be there with him, will do just that – assist.
Dr. Miller said that he couldn't promise to do each and every stitch (as he could be otherwise occupied by holding my heart in his hand or something) but that he would be there making sure that those few stitches that he does not do himself are done by someone that has the experience and level of expertise to do it to his level of perfection.
That was enough for me! The first assistant on my surgery, Dr. Murray Kown, was fantastic during my recovery in the hospital as well. Feel free to ask the surgeons about your concerns in this regard and I am sure they will put you at ease. If they don't, you probably don't want to go to that surgeon!
I hope that answers your questions and more. Please feel free to follow up with any questions, comment or concerns.
Take care,
Taylor
Adam's Newest Blogs
Adam's Newest Posts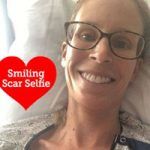 Sara Educates & Inspires 38,443 People About Heart Valve Surgery! Learn More.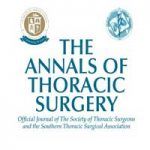 New Study: Heart Surgery Not Linked to Memory Decline Learn More.