HONcode Certification
By
Adam Pick
- Patient, Author & HeartValveSurgery.com Founder
HeartValveSurgery.com is excited to announce that our website received a "Health on the Net" certification on May 9, 2019.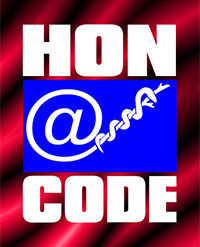 If you are not familiar with the Health on the Net initiative, this non-profit organization was founded in 1995 to promote transparent and reliable health information online.
Today, over 8,000 health-specific websites are "HONcode" certified. The process to receive certification requires an extensive audit that is conducted by medical experts to ensure website users are provided with reliable information. The foundation of the HONcode certification program and code of conduct rests on eight governing principles:
Authority
Complementarity
Privacy
Attribution and date
Justifiability
Transparency
Financial disclosure
Advertising policy
While HeartValveSurgery.com was founded in 2006 by Adam Pick to empower heart valve patients with an interactive platform of educational resources, we were unaware of the HONcode until August, 2018.
Upon learning of the HONcode, we were very impressed by the HONcode principles and quickly decided to extend significant resources to update HeartValveSurgery.com to meet each of the 8 principles of the HONcode referenced above. In February, 2019, after making several important updates to the HeartValveSurgery.com platform, we submitted our website for a HONcode audit.
After the initial audit, we received excellent feedback from the HONcode team of experts that was helpful for us and, ultimately, the patients and caregivers that visit HeartValveSurgery.com. Following that initial audit, we made additional changes to HeartValveSurgery.com to further comply with the HONcode principles. On May 9, 2019, we officially received our HONcode certification.
Many thanks to the Health on the Net team for certifying our website. We really appreciate your guidance and counsel. We look forward to continuing our work together! If you should have any questions about the HONcode certification of HeartValveSurgery.com, please contact adam@heartvalvesurgery.com.
You Might Also Like
Page last updated: October 7, 2022