Have you ever wanted to see what a mitral valve looks like before-and-after it's repaired?
Well… Thanks to Tim Martin, a patient who just had mitral valve repair surgery at St. Joseph's Hospital in Atlanta, here's your chance!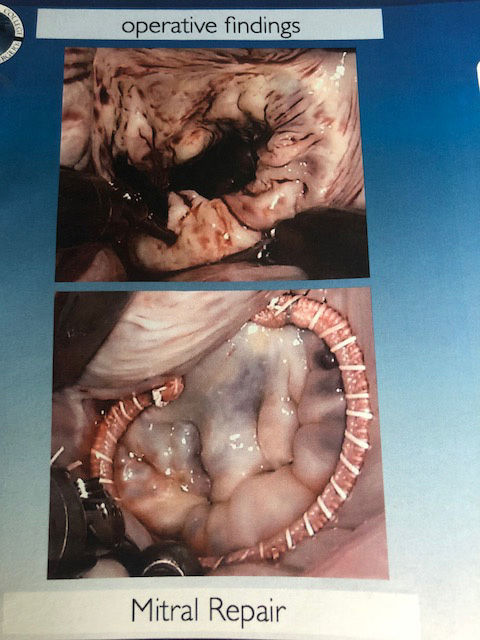 As you can see, an annuloplasty ring was used to support the supporting structure of the mitral valve.  You can also see how the leaflets of the mitral valve are now coming together to prevent leakage across the valve.
Pretty amazing, right?