"What Happens During A Transesophageal Echocardiogram?" Asks Sophie
By Adam Pick on September 5, 2009
I just received a great, follow-up question about medical tests used to diagnose heart valve disease from Sophie.
Sophie writes, "Adam – Thanks for the recent blog about cardiac MRIs and echocardiograms. Unfortunately, my aortic regurgitation continues to become more severe. It looks like I'll need surgery soon. To better diagnose it, I've been told I may need a transesophageal echocardiogram. Can you tell me what happens during a TEE? Is it painful? Thanks, Sophie"
To help Sophie better understand what happens during a transesophageal echocardiogram, I was super lucky to find an educational video that details this medical examination used to help diagnose heart valve disease.
If you have never heard the term before, a transesophageal echo uses an ultrasound transducer that is positioned on an endoscope and guided down the patient's throat into the esophagus (the "food pipe" leading from the mouth into the stomach). The TEE test provides a close look at the heart's valves and chambers, without interference from the ribs or lungs. TEE is often used when the results from standard echo tests are not sufficient, or when your doctor wants a closer look at your heart, according to The Cleveland Clinic.
I hope that helps Sophie (and perhaps you) learn a little more about transesophageal echocardiograms.
Keep on tickin!
Adam
Adam's Newest Blogs
Adam's Newest Posts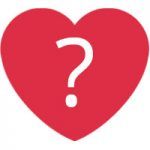 Doctor Q&A: "What Criteria Do Surgeons Use to Choose a Heart Valve Replacement?" asks Peter Learn More.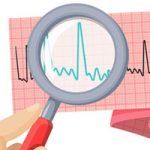 "How Do I Know When My AFib Is Gone After Heart Surgery?" asks Linda Learn More.