About Us
By
Adam Pick
- Patient, Author & HeartValveSurgery.com Founder
Hi! My name is Adam Pick. As a double heart valve surgery patient and the founder of this website, I'm happy to welcome you to HeartValveSurgery.com, the #1 doctor-recommended educational resource and online community for patients!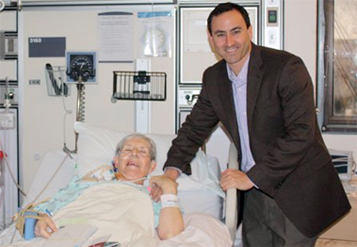 Adam Pick, Patient and HeartValveSurgery.com Founder
In 2005, I was diagnosed with a life-threatening form of heart valve disease. Like many patients, I felt alone, confused and scared. In 2006, after I recovered from heart surgery, I started this website to educate and empower patients, their families and friends. My goal was to help patients from the moment they are diagnosed to the moment they feel 100% recovered. Given my background in technology, I wanted to create a unique, special and caring place for patients to learn from, relate to and meet each other in a trusted community.
We've Helped 10+ Million People Learn About Heart Valve Disease
Fifteen years after starting HeartValveSurgery.com, I am happy to share that we've helped over 10 million people learn about their valvular disorders and their treatment options. This website has grown beyond expectation. Our Facebook page now has 400,000+ members. Most recently, we acheived the #1 ranking on Feedspots's "Top 60 Cardiac Websites" -- ahead of the American Heart Association, Medical News Today and the British Journal of Cardiology. Amazing!!!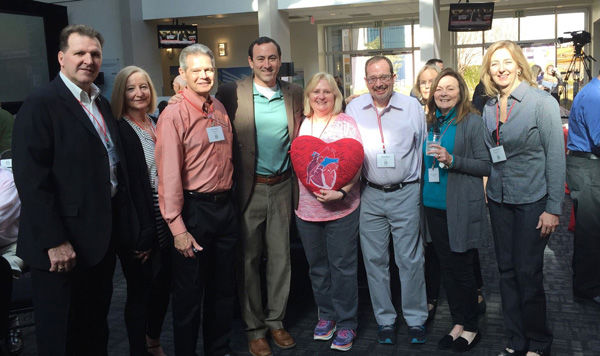 HeartValveSurgery.com Members Connect at Patient Day
As our patient community has grown, so has our ability to provide you with the latest medical information about heart valve disease. To do so, we have partnered with 40+ leading cardiac centers that specialize in heart valve therapy including the Cleveland Clinic, Cedars-Sinai Medical Center, Northwestern Medicine and NewYork-Presbyterian Hospital.
What Are Patients, Family Members & Doctors Saying About Us?
To see how patients use and benefit from the educational resources and interactive community at HeartValveSurgery.com, please consider these reviews submitted at Google, Facebook and the Better Business Bureau. See more reviews here.
Our Mission Is To Educate & Empower Patients
Research suggests that educated patients have better surgical outcomes. That said, we want to educate and prepare you at each step in the surgical process. To accomplish this, we built many patient-centric tools and educational services that are available to you 24 hours a day. To start exploring HeartValveSurgery.com, I have provided a listing of the main sections of the website below.
To learn more how HeartValveSugery.com can help you, I put together this quick video.
We Transform Patient Advocacy Into Philanthropy
HeartValveSurgery.com has transformed this project into a charitable effort. To help children born with congenital heart defects, HeartValveSurgery.com has partnered with Gift of Life International, a non-profit organization dedicated to providing medical treatment to children suffering from cardiac disorders.
On December 8, 2022, HeartValveSurgery.com sponsored the life-saving heart surgery of Johann, a 7-year-old boy from the Philippines who was born with a hole in his heart (ventricular septal defect).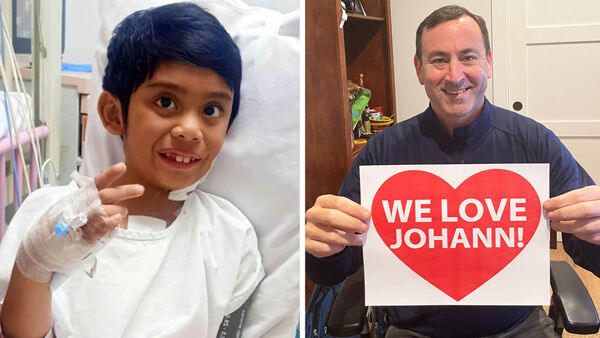 On November 24, 2021, we announced that HeartValveSurgery.com sponsored the cardiac surgery of Baby Alfred, a 7-month old boy from Nigeria who suffers from Tetralogy of Fallot, a complex form of heart valve disease.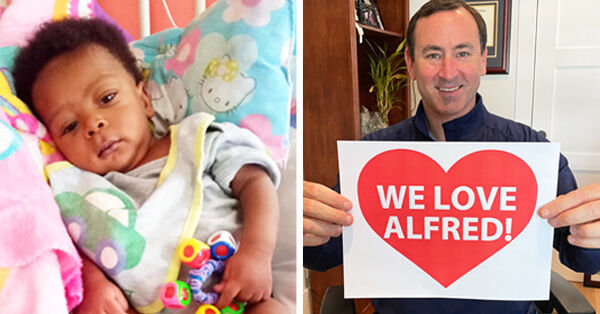 On January 8, 2021, we announced that HeartValveSurgery.com sponsored the heart surgery surgery of Traver, a 22-month-old boy from Uganda who had complex heart disease.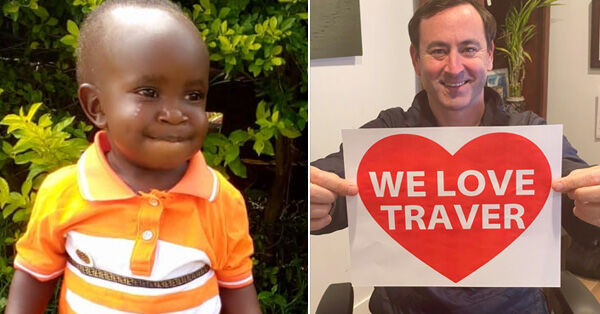 Keep Learning About Our Community!
I hope the educational information and caring people at this website will help you along your journey to a healthy heart. Please remember... You are not alone. We are here to help you, or your loved one, through this process.
If you would like to learn more about our website, please visit the following pages:
If you need anything else, please let me know. I'm here to help!
Keep on tickin!
Adam Pick
Patient, Author & Website Founder
adam@heartvalvesurgery.com
(888) 725-4311
Page last updated: January 11, 2023