Take Control of Your AFib
& Heart Valve Disease
Did you know that patients with heart valve disease
are 35% more likely to have atrial fibrillation?
Learn More
For Heart Valve Patients... Atrial Fibrillation Is
Common, Under-Treated & Dangerous
Atrial Fibrillation (AFib) is transitioning from a disease to an epidemic. According to the American Heart Association, the number of AFib patients will increase by 300% to 12.1 million people by 2030. Patients with heart valve disease are up to 35% more likely to experience AFib which can increase the risk of stroke by 5 times. Unfortunately, AFib is not treated in over 50% of heart valve procedures. Important numbers for patients to know:
60%
AFib Is Common:
60% of Mitral Valve Patients Have AFib Prior to Surgery
35%
AFib Is Under-Treated:
Only 35% of Mitral Valve Patients Get AFib Treatment During Surgery
5X
AFib Is Dangerous:
Patients With AFib Are 5X More Likely To Have A Stroke
Over 1.7 Million Americans
Have AFib & Heart Valve Disease
According to the American Heart Association, AFib is an irregular heartbeat that can cause life-threatening conditions including blood clots, stroke, heart failure and other health-related complications. Patients with AFib and heart valve disease may experience symptoms including shortness of breath, fatigue, dizziness, chest pain and heart palpitations.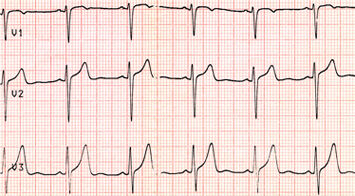 AFib Electrocardiogram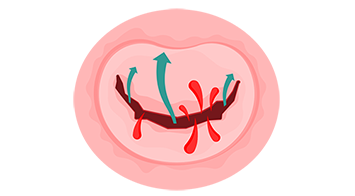 Leaking Heart Valve
While only 33% of patients think AFib is a serious condition, AFib is known to lead to higher mortality for patients. Without medical treatment, 51% of patients diagnosed with AFib die just 5 years following the onset of symptoms.
AFib can be managed using medications, cardioversion and other procedures that may help the heart stay in normal rhythm. For valve patients, a surgical ablation (also known as a Maze procedure) has been shown to:
Improve patient quality of life
Decrease the risks of stroke and heart disease
Extend patient life
What Should You Know
AFib & Valve Treatments?
Top 3 Facts Patients Should Know
About AFib & Heart Valve Treatment
FACT #1: Your AFib and heart valve disease can be treated at the same time during one operation with no additional risk. After surgery, you may no longer experience symptoms and you might not need to take AFib medications. Watch Linda's patient story below to learn more.
FACT #2: While surgical ablation for AFib is recommended for patients with heart valve disease, most surgeons do not treat AFib during heart valve operations. Surgeons may not perform AFib therapy during a heart valve procedure because (i) the surgeon may not have the necessary training to perform a surgical ablation and/or (ii) the patient's cardiologist may have failed to refer the patient for AFib treatment. To help patients and the medical community better understand the significant under-treatment of AFib, Dr. Patrick McCarthy, the Chief of Cardiac Surgery at Northwestern Medicine, just issued this "AFib Under-Treatment Alert!"
FACT #3: In 2017, The Society of Thoracic Surgeons made surgical ablation the "Standard of Care" for heart valve patients needing surgery who were also diagnosed with AFib. Surgical ablation is highly effective, safe and does not add more risk to heart valve surgery. Watch this video to learn why Dr. Vaughn Starnes, the Surgeon-in-Chief of Keck Medicine of USC, uses surgical ablation to help his patients.
Surgical Ablation: A Safe & Effective Treatment
For AFib During Heart Valve Surgery
Surgical ablation is a safe-and-effective medical procedure that uses energy to block the abnormal electrical signals in your heart that cause AFib. The purpose of a surgical ablation is to restore the normal rhythm of your heart and prevent AFib.
During heart valve surgery, the most effective type of surgical ablation used to treat AFib is the Cox-Maze IV procedure. In a new research study that followed patients for three years, 76% of patients treated with the Cox-Maze IV procedure during heart valve surgery no longer experienced AFib.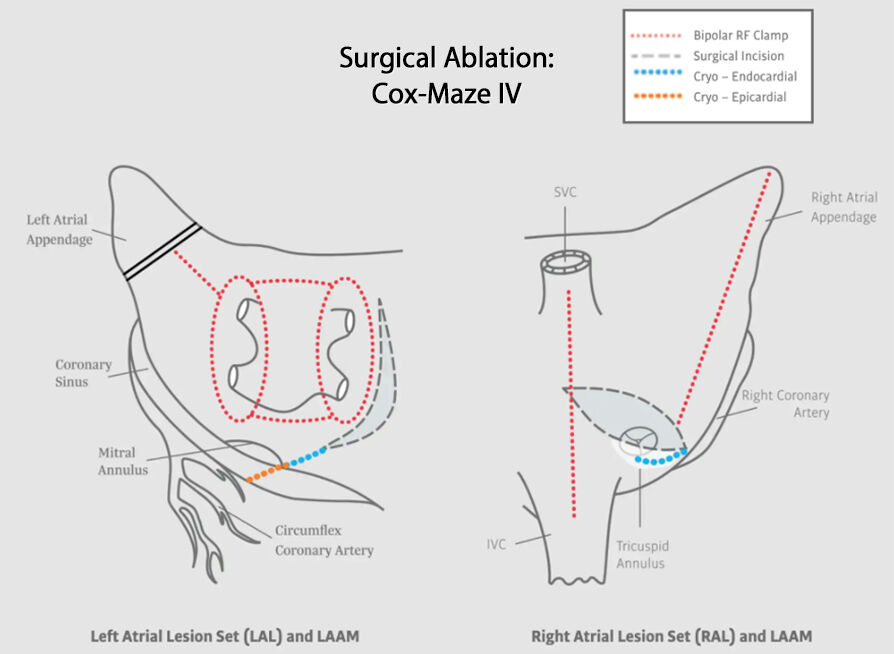 How Has Surgical Ablation Helped Patients
With AFib & Heart Valve Disease?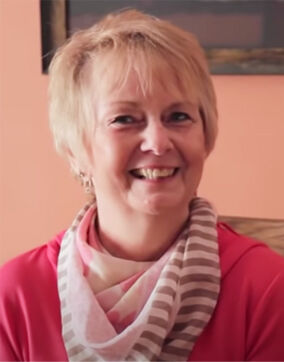 "Before surgery, I had an irregular heartbeat. I was tired all the time. After my AFib and mitral valve surgery, I have the energy to do all the things I love including gardening and traveling."
Linda Kincaid, AFib & Heart Valve Patient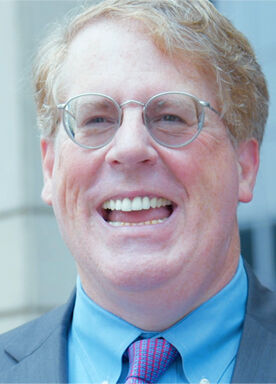 "I had a long history with AFib. I was scared. I struggled with shortness of breath. I couldn't walk up the stairs in my own home. My family was afraid too. Since my AFib and heart valve surgery, I have completely forgot that I used to have those health problems. I can't say enough good things about the care I received."
Edward Clinton, AFib & Heart Valve Patient
It's About Patients & Doctors
Making Decisions Together!
As more treatment options become available to heart valve and AFib patients, shared decision making becomes critical for determining the next steps in your care. Patients should have informed conversations with their doctors to better understand their opportunities and their considerations for treatment and recovery.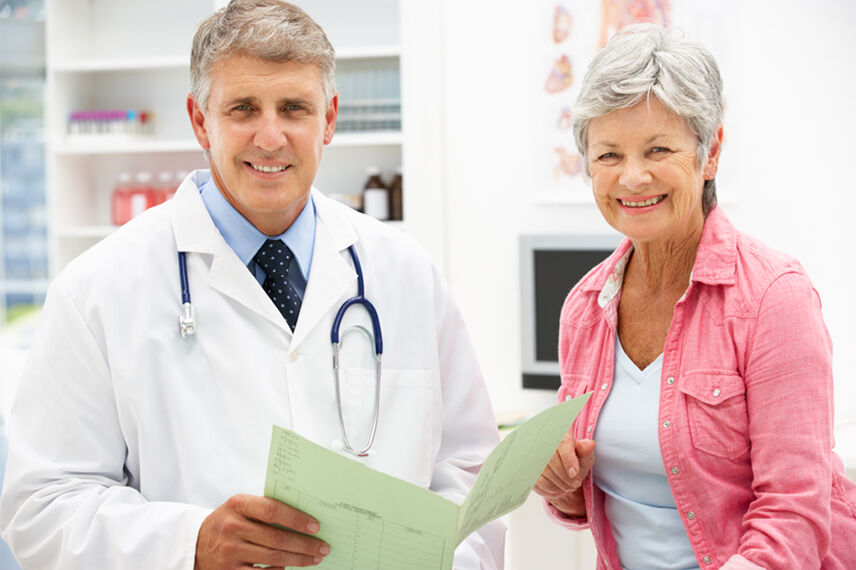 Some of the important questions that patients diagnosed with heart valve disease and AFib ask their surgeons include:
Do you treat AFib using surgical ablation during heart valve surgery?
How many surgical ablations have you performed for patients with my diagnoses?
What are your surgical outcomes for patients with heart valve disease and AFib?
What do you believe is the most likely outcome for me? Why do you feel that way?
Is there anything else I should know about your AFib treatment during heart valve surgery?
Learn More About Atrial Fibrillation,
Heart Valve Disease & Treatment Options