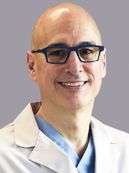 Dr. Marc Gerdisch
Dr. Marc Gerdisch

Heart Surgeon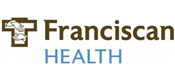 Franciscan Health Heart Center
8255 E. Stop 11 Road
Indianapolis, IN 46237
(317) 682-0089
About Dr. Marc Gerdisch,
Heart
Valve

Surgeon

Hello! My name is Dr. Marc Gerdisch and I am a cardiac surgeon having graduated from Loyola University Stritch School of Medicine in 1987. To date, I have performed approximately 6,000 cardiac surgeries, of which 4,000 involved heart valve procedures. I regularly perform surgery at Franciscan Health Heart Center. Read more...

114 Patient Reviews for
Dr. Gerdisch

"Dr. Marc Gerdisch's bedside manner was impeccable. All of my questions were answered before and after my mitral valve repair."
-- Angie Gregory, heart valve surgery patient
"I did not have a full sternotomy. Dr. Gerdisch is a very experienced surgeon. He knew about new heart valves and surgery."
-- Kathy Kwasniewski, Aortic Valve, Mini Sternotomy, 03/09/2020

> See 113 more patient testimonials
My Specialities &
Clinical Interests
My heart surgery specialties include:
Minimally invasive valve surgery
Mitral valve repair and reconstruction; Aortic valve repair and root surgery
Redo cardiac surgeries and complex multi-valve operations
In addition, I have research and clinical interests specific to:
Cardiac tissue regeneration
Next generation heart valves and aortic valve repair
Atrial Fibrillation
Education, Training & Certificates
Dr. Marc Gerdisch, heart surgeon, graduated from Loyola University Stritch School of Medicine in 1987.
Dr. Marc Gerdisch is the Chief of Cardiothoracic Surgery at Franciscan Health Heart Center and the Co-Medical Director of the Heart Valve Center at Franciscan Health. He is a fellow of the American College of Surgeons, the American College of Cardiology and Heart Rhythm Society. Dr. Marc Gerdisch is an independent physician and senior partner of 26 years with Cardiac Surgery Associates, who chooses to practice at Franciscan Health.
Schedule Appointment

with Dr. Marc Gerdisch, MD

To schedule an appointment with Dr. Gerdisch, you can:
Call

(317) 682-0089

right now
Request an appointment by clicking here.
The office of Dr. Gerdisch is located at 8255 E. Stop 11 Road, Indianapolis, IN 46237. To get driving directions to this office, please click the map below.
> Click for driving directions to Dr. Gerdisch's office.
News Featuring Dr. Gerdisch
Here is the latest news featuring Dr. Marc Gerdisch:
Page last updated: June 23, 2020