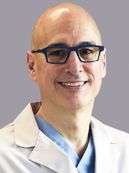 Dr. Marc Gerdisch
Dr. Marc Gerdisch

Heart Surgeon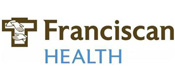 Franciscan Health Heart Center
8051 S. Emerson Avenue, Suite 365
Indianapolis, IN 46237
About Dr. Marc Gerdisch,
Heart
Valve

Surgeon

Hello! My name is Dr. Marc Gerdisch and I am a cardiac surgeon having graduated from Loyola University Stritch School of Medicine in 1987. To date, I have performed approximately 6,000 cardiac surgeries, of which 4,000 involved heart valve procedures. I regularly perform surgery at Franciscan Health Heart Center. Read more...

121 Patient Reviews for
Dr. Gerdisch

"Dr. Marc Gerdisch's bedside manner was impeccable. All of my questions were answered before and after my mitral valve repair."
-- Angie Gregory, heart valve surgery patient
"It's without question that Dr. Gerdisch is one of the best heart surgeons in the world. Not only is he an amazing surgeon but he has an amazing team. You can trust they will do their very best for you, and thankfully their "best" is world-class. They are masters of their craft, but what makes this team so special is their ACCESSIBILITY.
When you meet Dr. Gerdisch, you can tell he's just a genuinely good man… with great women like Nicole and NP Cindy serving alongside him. He might not remember, but soon after I sent in my TEE disk, Dr. Gerdisch called me himself while sitting in his office reviewing it. After discharge, both NP Cindy and Dr. Gerdisch gave me their cellphone numbers before I left Indianapolis.
I messaged Cindy several times my first month post-op, and she always got back to me within a couple hours. Dr. Gerdisch told me to send him my 1 year post-op ECHO and he would review it. Bottom line, if you're their patient, this team has your back. I don't think there could be a more comforting feeling when navigating such a serious life event. I will forever be grateful for this team, and I know and believe God put my care in their hands for a reason.
Technical Notes (I know I would want them from a review):
- I had a very loud murmur related to mitral valve prolapse with severe regurgitation
- My 1 month post-op ECHO showed NO regurgitation
- I'm over two months post-op with NO audible murmur upon auscultation/by stethoscope (yep, I'm a nurse 😁)
- I had a mini-thoracotomy. I have a 2.5 inch scar on my right chest (yep, right side) that healed great and I'm sure will fade nicely with some silicone.
- I had no real pain post-op. I received a nerve block in the operation room. Two months out and I still feel a little numb under my right armpit and around my right nipple.
- I'm mid-30s. Going into surgery my BMI was approx. 25, I was exercising moderately 2-3 days per week, and would regard myself as in good health.

Get Prepared:
- Start eating heart healthy several months before surgery
- Stop alcohol (and smoking of course)
- Talk to your friends and family and talk to God about this major decision.

I pray that whoever reads this will experience God's peace, guidance and comfort during this challenging time in your life. It's OKAY to be anxious and scared. I certainly was. Take it to Christ."
-- Joey S, Mitral Valve, Valve Repair, 03/12/2021

> See 120 more patient testimonials
My Specialities &
Clinical Interests
My heart surgery specialties include:
Minimally invasive valve surgery
Mitral valve repair and reconstruction; Aortic valve repair and root surgery
Redo cardiac surgeries and complex multi-valve operations
In addition, I have research and clinical interests specific to:
Cardiac tissue regeneration
Next generation heart valves and aortic valve repair
Atrial Fibrillation
Education, Training & Certificates
Dr. Marc Gerdisch, heart surgeon, graduated from Loyola University Stritch School of Medicine in 1987.
Dr. Marc Gerdisch is the Chief of Cardiothoracic Surgery at Franciscan Health Heart Center and the Co-Medical Director of the Heart Valve Center at Franciscan Health. He is a fellow of the American College of Surgeons, the American College of Cardiology and Heart Rhythm Society. Dr. Marc Gerdisch is an independent physician and senior partner of 26 years with Cardiac Surgery Associates, who chooses to practice at Franciscan Health.
Schedule Appointment

with Dr. Marc Gerdisch, MD

To schedule an appointment with Dr. Gerdisch, you can:
Call

(317) 682-0089

right now
Request an appointment by clicking here.
The office of Dr. Gerdisch is located at 8051 S. Emerson Avenue, Suite 365, Indianapolis, IN 46237. To get driving directions to this office, please click the map below.
> Click for driving directions to Dr. Gerdisch's office.
Page last updated: October 14, 2021