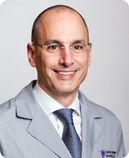 Dr. Marc Gerdisch
Dr. Marc Gerdisch

Heart Surgeon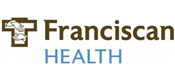 Franciscan Health
8111 South Emerson Ave.
Indianapolis, IN 46237
(866) 306-6530
About Dr. Marc Gerdisch,
Heart
Valve

Surgeon

Hello! My name is Dr. Marc Gerdisch and I am a cardiac surgeon having graduated from Loyola University Stritch School of Medicine in 1987. To date, I have performed approximately 6,000 cardiac surgeries, of which 4,000 involved heart valve procedures. I regularly perform surgery at Franciscan Health. Read more...

110 Patient Reviews for
Dr. Gerdisch

"Dr. Marc Gerdisch's bedside manner was impeccable. All of my questions were answered before and after my mitral valve repair."
-- Angie Gregory, heart valve surgery patient
"After a false positive for autoimmune hemolytic anemia and told to take steroids following open heart AVR 22 May, 2018 to rid the problem, I got a second opinion & it was found that I had a leak in the new valve destroying red blood cells. I had records changed over and a consult with Dr. Gerdisch. It was determined after cath that the sure way to fix was a redo of the aortic valve replacement. On August 21, 2019 I was fortunate enough to have Dr. Gerdisch do the Open Heart procedure and redo the 1st valve replacement.
My stay in the hospital was 4 days. After 4 days home I was released by visiting nurses and within a week was back on the treadmill. What a different experience! With Biomet plates instead of wire holding chest together I was able to move arms and exercise. Not to mention being able to sleep. I have not taken the first pain pill and am now after 3 weeks back up to 7 miles 4 days a week. No 18 wks. rehab or physical therapy like last time. I can not thank Dr. Gerdisch, his staff and Franciscan Hospital and nurses there for taking all the fear out of my experience. From my personal view, I can honestly say I now know the difference in procedures and if I ever need anything done, my hope is that Dr. Gerdisch and his staff will take my case on."
-- Tim Derloshon, Aortic Valve, Valve Replacement, Median Sternotomy, 08/21/2019

> See 108 more patient testimonials
My Specialities &
Clinical Interests
My heart surgery specialties include:
Mitral valve repair and reconstruction
Aortic valve and root surgery
Complex multi-valve and redo operations
In addition, I have research and clinical interests specific to:
Cardiac tissue regeneration
Next generation heart valves
Atrial Fibrillation
Education, Training & Certificates
Dr. Marc Gerdisch, heart surgeon, graduated from Loyola University Stritch School of Medicine in 1987.
Dr. Marc Gerdisch is the Chief of Cardiovascular and Thoracic Surgery at Franciscan Health Heart Center and the Co-Medical Director of the Heart Valve Center at Franciscan Health. Dr. Marc Gerdisch is an independent physician and senior partner with Cardiac Surgery Associates, who chooses to practice at Franciscan Health.
Schedule Appointment

with Dr. Marc Gerdisch, MD

To schedule an appointment with Dr. Gerdisch, you can:
Call

(866) 306-6530

right now
Request an appointment by clicking here.
The office of Dr. Gerdisch is located at 8111 South Emerson Ave., Indianapolis, IN 46237. To get driving directions to this office, please click the map below.
> Click for driving directions to Dr. Gerdisch's office.
News Featuring Dr. Gerdisch
Here is the latest news featuring Dr. Marc Gerdisch:
Page last updated: October 6, 2019