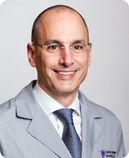 Dr. Marc Gerdisch
Dr. Marc Gerdisch

Heart Surgeon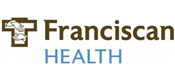 Franciscan Health
8111 South Emerson Ave.
Indianapolis, IN 46237
(866) 306-6530
About Dr. Marc Gerdisch,
Heart
Valve

Surgeon

Hello! My name is Dr. Marc Gerdisch and I am a cardiac surgeon having graduated from Loyola University Stritch School of Medicine in 1987. To date, I have performed approximately 6,000 cardiac surgeries, of which 4,000 involved heart valve procedures. I regularly perform surgery at Franciscan Health. Read more...

99 Patient Reviews for
Dr. Gerdisch

"Dr. Marc Gerdisch's bedside manner was impeccable. All of my questions were answered before and after my mitral valve repair."
-- Angie Gregory, heart valve surgery patient
"I have nothing but good things to say about Dr. Marc Gerdisch. I first met him in 2007 after my 1 and only afib experience. After a cardioversion the afib was gone. My cardiologist recommended I at least meet with Dr. Gerdisch because in time he would be fixing my heart. I was sent to talk to him again in early 2018 by my cardiologist Dr. Rao. He was excited that he believed my aortic valve could be repaired and saved by Dr. Gerdisch. We met and came to the conclusion that it was time to replace my aortic root which was now 5.0cm and repair my moderate to severe leaking aortic valve. Dr. Gerdisch has a fantastic bedside manner and is always ready to answer all of my questions. He has a great way of making you feel comfortable. He has done thousands of heart valve surgeries and to me is a pioneer in his field. He did successfully repair and save my aortic valve as well as replacing my aortic root too. After surgery he told me that my valve had no leak anymore. My recovery has been great and I've had little to no pain since I've been home. I had my follow up with Dr. Gerdisch today and he said my echo looks perfect and I have NO leak at my aortic valve and he can no longer even hear a murmur. I'm 1 month out from surgery and can drive and do most things. I'm just starting cardiac rehab to make sure I can be in the best shape as soon as possible. I feel great. Dr. Marc Gerdisch has been nothing short of amazing. I highly recommend him. He has saved my life and I look forward to a long full life to enjoy with my wife and daughter. God Bless you all!"
-- Christopher Pagano, Aortic Valve, Valve Repair, Median Sternotomy, Root Replacement, 01/11/2019

> See 97 more patient testimonials
My Specialities &
Clinical Interests
My heart surgery specialties include:
Mitral valve repair and reconstruction
Aortic valve and root surgery
Complex multi-valve and redo operations
In addition, I have research and clinical interests specific to:
Cardiac tissue regeneration
Next generation heart valves
Atrial Fibrillation
Education, Training & Certificates
Dr. Marc Gerdisch, heart surgeon, graduated from Loyola University Stritch School of Medicine in 1987.
Dr. Marc Gerdisch is the Chief of Cardiovascular and Thoracic Surgery at Franciscan Health Heart Center and the Co-Medical Director of the Heart Valve Center at Franciscan Health. Dr. Marc Gerdisch is an independent physician and senior partner with Cardiac Surgery Associates, who chooses to practice at Franciscan Health.
Schedule Appointment

with Dr. Gerdisch

To schedule an appointment with Dr. Gerdisch, you can:
Call

(866) 306-6530

right now
Request an appointment by clicking here.
The office of Dr. Gerdisch is located at 8111 South Emerson Ave., Indianapolis, IN 46237. To get driving directions to this office, please click the map below.
> Click for driving directions to Dr. Gerdisch's office.
News Featuring Dr. Gerdisch
Here is the latest news featuring Dr. Marc Gerdisch:
Page last updated: January 12, 2019