What Is A Common Misconception About Mitral Valve Repair?
By Adam Pick on February 19, 2013
At the recent STS conference in Los Angeles, I was able to meet and discuss several important topics about heart valve surgery with leading cardiac surgeons.
In this video, Dr. Marc Gerdisch, MD, who recently performed mitral valve repair on Angie Gregory, addressed a common misconception among patients who have been diagnosed with severe mitral valve disease. That misconception is that a heart valve replacement is better than a heart valve repair. To learn more, please press play on the video. Also, I have included a written transcript for the hearing impaired members of our community below.
I hope this video helped all of us learn more about mitral valve repair surgery. I would also like to thank Dr. Gerdisch for his time and ongoing support of our patient community!!!
Keep on tickin!
Adam
P.S. Here is a written transcript of my video interview with Dr. Gerdisch.
Dr. Marc Gerdisch:  I am the chief of cardiovascular and  thoracic surgery at St. Francis Heart Center in Indianapolis. I perform the full spectrum of valve operations but specialize in valve repair restoration of normal function of valves, especially the mitral valve — reconstruction of the valve. I've performed over 3,000 heart  surgeries in my career — about 1,600 of those are valve operations. I've been practicing for a over 19 years.
Adam Pick: Hi everybody. It's Adam with HeartValveSurgery.com. I'm thrilled to be here with Dr. Marc Gerdisch. Dr. Gerdisch I'm just curious to know what attracted you to cardiac surgery?
Doctor Gerdisch: I like the idea of being able to definitively repair and restore things for people. I like the profound relationships that we develop with our patients which are very individual relationships. That means a great deal to me. And I think heart surgery really brings thats home. It is a very uniqure relationship. You won't have that with anyone else — only you and your heart surgeon will have that relationship.
Adam Pick: So Dr. Gerdisch, when patients are diagnosed with severe mitral valve disorders. They often feel that a valve replacement is better than a valve repair. Can you explained the importance of mitral valve repair?
Marc Gerdisch, MD: Sure, and it is actually a very popular and understandable misconception because the idea that you would be taking something damaged, repairing it only, versus putting in something new and functional. In truth, repairing the mitral valve better longevity of the patient, in other words longer lifespan and a lower likelihood of having complications. But the vast majority of valves that leak, not stenotic not blocked but leaking valves, those valves are vast majority can be repaired and they can really be restored to normal function. In fact, that procedure is so effective when done well that it generally restores people to their normal life curve or life expectancy. In other words, give you back a completely normal functional valve that is made up of your own tissue, that allows you to go on with your life normally. So mitral valve repair has become very important — in that sense and the expanded capabalities to do such procedures has been very powerful and exceptionally positive thing for people with a heart valve disease. (To learn more about mitral valve repair, click here.)
Adam Pick: Can you tell us what are the benefits and expected outcomes from a mitral valve repair surgery?
Doctor Gerdisch: Sure, the statistical benefits that we see are that people have a quicker recovery, lower incidents of complications and that they have better longevity that they live longer and better with better quality because they are not exposed to the risks related to the device implantation.
Adam Pick: Are there any new technology developments that our community may want to know about?
Doctor Gerdisch:  We continue to work with and have for over four years tissue regrowth, regenerative technology. The materials that we have been working  with — extracellular matrix — which is actually acellular, it has no cells in it, when it goes in, provides a scaffold for the patients' own cells, allows them to grow their own tissue there and thereby replace whichever portion we have reconstructed with, in fact, their own tissue. Our ultimate goal would be to be able to provide surgeons with an entire valve. An entire valve that would be biologic, fully normally, performing tissue. They could replace the valve and offer the patient the same improved outcomes that we have with (our) mitral valve repair.
To see patient reviews and learn more about Dr. Gerdisch, please click here.
Adam's Newest Blogs
Adam's Newest Posts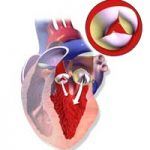 Surgeon Q&A: What Should Patients Know About Aortic Regurgitation? Learn More.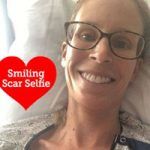 Sara Educates & Inspires 38,443 People About Heart Valve Surgery! Learn More.