Surgeon Spotlight: Dr. Marc Gerdisch Receives 100 Patient Testimonials!
By Adam Pick on April 25, 2019
I am excited and honored to announce that Dr. Marc Gerdisch just received his 100th patient testimonial at HeartValveSurgery.com!
And, for good reason…  Dr. Gerdisch, who is the Chief of Cardiac Surgery at Franciscan Health Heart Center in Indianapolis, Indiana, is one of the most committed and dedicated heart surgeons I know.  Over the years, I have seen Dr. Gerdisch go above-and-beyond to help his patients, their families and their friends.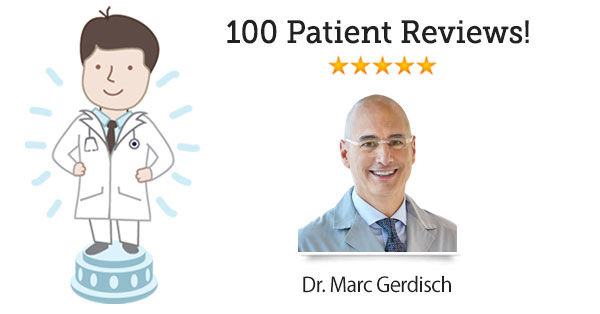 If you didn't know, Dr. Gerdisch has performed thousands of heart valve procedures.  Dr. Gerdisch is so committed to the pursuit of healthy heart valves that his license plate actually reads, "HRT VALV".   🙂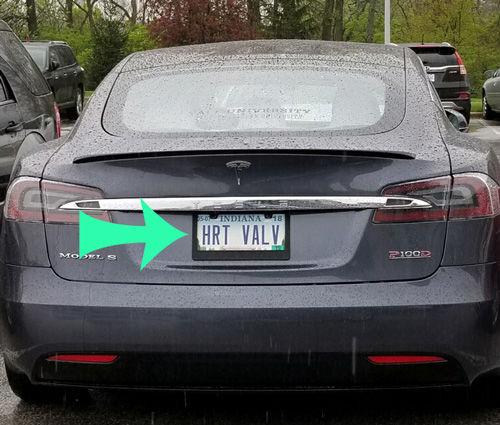 In addition to performing lots of heart valve surgery, Dr. Gerdisch has led several clinical trials and he specializes in the treatment of atrial fibrillation.  Fyi, I've actually seen him train other surgeons on the Maze procedure at an AFib seminar in Chicago. It was amazing!
Dr. Gerdisch's Patients Say…
Luckily, I have met several of Dr. Gerdisch's patients including Linda Kincaid, Nina Bamford and Linda Staples.  When I ask them about Dr. Gerdisch, two things typically happen.  First, they grab my arm to ensure I'm paying attention.  Then, they say, "Oh… That Dr. Gerdisch… He is the best!"  No joke.  That really happens.
To celebrate Dr. Gerdisch, here are two patient videos that illustrate his transformational impact upon the lives of patients within our community.  The first video is about Linda Staples, who suffered from mitral valve disease and atrial fibrillation.  Sadly, Linda told me that she was preparing to die before meeting Dr. Gerdisch.
The next patient success story is about Nina Bamford, an aortic stenosis patient.  Nina had been in-and-out of the hospital several times prior to receiving a TAVR that was implanted by Dr. Gerdisch and his team.
His Passion for Heart Surgery Innovation
If there is one thing I have learned about Dr. Gerdisch, it is his passion to help patients with surgical innovations.  Every time we talk, he's sharing some new innovation with me. 
I just looked back at the educational stories that Dr. Gerdisch has helped me post.  Here's an example of the innovations we've reported on:
A few days ago, I learned that Dr. Gerdisch is leading a new clinical trial for the CorTricuspid ECM valve.  This next-generation device is shaped like a human tricuspid valve and enables the patient's own cells to infiltrate the structure and remodel over time, resulting in a fully functional valve.  According to Dr. Gerdisch, "This FDA study is a substantial step toward patients avoiding synthetic or animal tissue valve replacement by having the opportunity to regrow their own tissue."  Wonderful!!!
To see how Dr. Gerdisch is using some of these innovations to help patients, here is an educational video about his unique and minimally-invasive approach to mitral valve repair surgery.
Congratulations & Thanks Dr. Gerdisch!!!
On behalf of our patient community, I'd like to extend a mighty "Congratulations!!!" to Dr. Gerdisch and the entire team at Franciscan Health Heart Valve Center and Cardiac Surgical Associates.  That means you Nicole Reitz, Kelli Searles and John Barakat.  Together, you have made such a wonderful and tremendous impact on this community.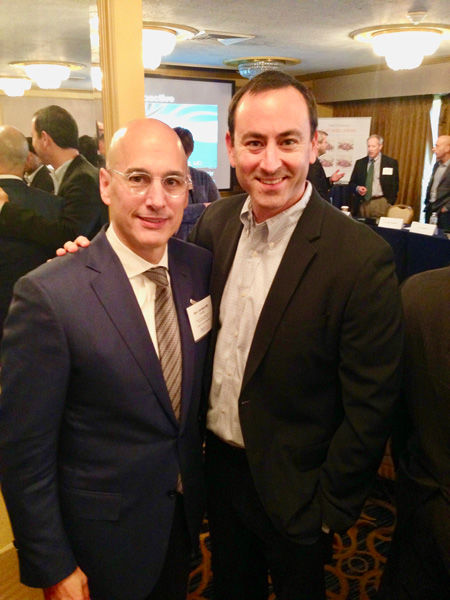 Dr. Gerdisch & Me
I also need to say "Thank You!" to Dr. Gerdisch.  Since we first met in 2011, Dr. Gerdisch has really rallied around my personal mission to educate and empower patients with heart valve disease.  I'm so thrilled to celebrate and to share this extraordinary accomplishment with our community.
Keep on tickin' Dr. Gerdisch!
Adam
Adam's Newest Blogs
Adam's Newest Posts