Surgeon Q&A: Can Left Atrium Dilation Be Reversed After Heart Valve Surgery?
Written By: Adam Pick, Patient Advocate, Author & Website Founder
Medical Expert: Marc Gerdisch, MD, Chief of Cardiac Surgery, Franciscan Health
Page last updated: January 23, 2021
A key consideration and area of interest for physicians and patients is the potential remodeling of the heart following some form of cardiac damage.
For example, Michael just sent an email to HeartValveSurgery.com which reads, "Hi Adam – I recently had my mitral valve replaced following an aortic valve replacement in 1991. I just had my annual cardiac check-up. One of the test findings showed a severely enlarged left atrium. Is it possible to reverse left atrium dilation over time?"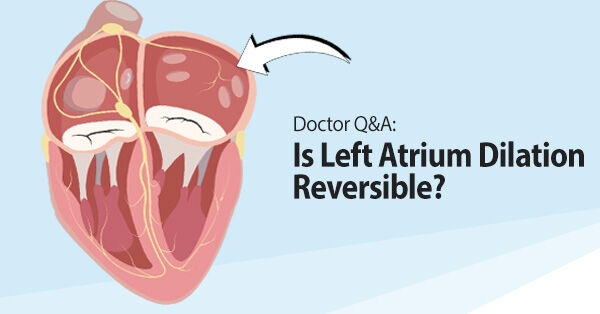 To provide Michael an expert opinion, we contacted Dr. Marc Gerdisch, the Chief of Cardiac Surgery at Franciscan Health in Indianapolis, Indiana. As you may know, Dr. Gerdisch is a heart valve expert having performed over 4,000 heart valve procedures.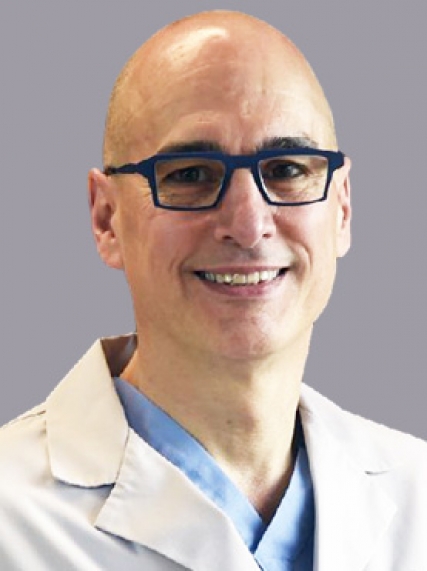 Dr. Marc Gerdisch
At HeartValveSurgery.com, Dr. Gerdisch is a community favorite having performed successful heart valve surgery on 100+ patients including Adam Nichols, Ronald Hamilton, and Cheryl Rhodes. See patient reviews for Dr. Gerdisch here.
Dr. Marc Gerdisch Says…
In response to Michael's question, Dr. Gerdisch initially addressed the prevalence of left atrium dilation:
Left atrial enlargement is a fairly common echocardiographic finding to varying degrees. Independent of valve disorders, the left atrium enlarges with age, obesity, hypertension, and changes in the function of the left ventricle. Both systolic (strength of squeeze) and diastolic (ability to relax and fill) left ventricular dysfunction can lead to left atrial enlargement.


Then, Dr. Gerdisch indicated how atrial fibrillation is often associated with dilation of the left atrium in patients known to have heart valve disease – in particular the aortic valve:
Atrial fibrillation, which eliminates the normal contractile performance of the left atrium can result in dramatic left atrial enlargement. In Michael's case, without knowing about the presence of any of these other factors, left atrial enlargement is due to dysfunction of the left sided valves. It would be worth knowing if the left atrium was substantially enlarged at the time of aortic valve replacement. Aortic valve disease induces pressure changes in the left ventricle that can be communicated to the left atrium, causing it to enlarge. Both systolic and diastolic function of the left ventricle can become abnormal with aortic valve disease, and this chain of events is part of what we observe when deciding about timing for aortic valve surgery.


Dr. Gerdisch also detailed the potential impact of mitral valve disease on the left atrium:
The mitral valve likely made the greatest contribution for Michael. Mitral valve stenosis or insufficiency can lead to significant enlargement of the left atrium. With mitral insufficiency the atrium experiences stretch during ventricular systole as the blood regurgitates into the atrium because the mitral valve does not close adequately. Mitral stenosis limits the blood flow from the atrium to the left ventricle during ventricular diastole, creating chronically elevated pressure and subsequent enlargement. In either condition, there is excess strain on the left atrial wall, causing it to stretch and over time to fibrose (become scar). With enlargement of the left atrium comes and greater likelihood of developing atrial fibrillation, which contributes further to enlargement of the chamber. A left atrium subject to the combination of mitral valve disease and atrial fibrillation can expand to as much as 8 or 9 centimeters in diameter, which is more than twice normal.


Dr. Gerdisch then revealed how surgical techniques, including valve therapy and the Maze procedure for atrial fibrillation, may be used to manage left atrium dilation:
Treatment for left atrial enlargement is primarily to address underlying causes. As described above, it is a consequence of other disorders. Weight loss and blood pressure control may lead to reduction of left atrial enlargement. That said, valve related left atrial enlargement requires that the valve issue be addressed.  The atrium may become smaller over time with the reduced pressure in the chamber. However, if the atrial muscle has been chronically damaged over several years and become fibrotic, the lack of healthy muscle tissue will limit recovery.  At the time of mitral surgery, the surgeon may choose to reduce the size of the left atrium. When we do so, we open the left atrium much more widely than usual, remove some of the wall, and use a closure technique that further reduces the left atrial dimensions. Typically, we do atrial reduction for patients with atrial fibrillation for whom we are performing a Maze procedure to eliminate the atrial fibrillation, and who have very larger atria.
Many Thanks Michael & Dr. Gerdisch!!!
Thanks to Michael for sharing his very interesting question about left atrium dilation relative to heart valve disease.  A special thanks goes out to Dr. Marc Gerdisch for taking the time to share his clinical experiences and research with our community!
You May Also Like: