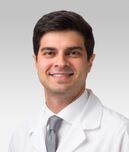 Dr. Christopher Mehta
Dr. Christopher Mehta

Heart Surgeon

Northwestern Medicine
675 North St. Clair Street
Chicago, IL 60611
About Dr. Christopher Mehta,
Heart
Valve

Surgeon

Hello! My name is Dr. Christopher Mehta and I am a cardiac surgeon having graduated from Virginia Commonwealth University (Medical College of Virginia) School of Medicine in 2013. Northwestern Memorial Hospital performs the highest number of heart valve procedures in Illinois and is currently ranked among the top 10 cardiology and heart surgery programs in the nation, according to U.S. News and World Report. Read more...
2 Patient Reviews for
Dr. Mehta
"In September 2020, I had my 2nd aortic valve replacement surgery to replace my prosthetic valve that was implanted 12 years ago. Dr. Mehta was extremely professional, very accessible and thoroughly communicated with me pre-surgery and post-op. He explained all my options, the processes and expectations following the surgery in a clear, easy to understand manner. It has now been 13 weeks since surgery and my recovery has gone extremely well. I highly recommend Dr. Mehta. "
-- Rich Sampson, Aortic Valve, Valve Replacement, 09/03/2020

"Dr. Mehta was very thorough and answered all of our questions in layman's terms so that we could understand. He had a great bedside manner and seemed very, very kind.
He must have really known what he was doing and was probably the best surgeon I've had or seen (and I've had a lot of doctors for hip procedures). I can't imagine going through this without his advice and expertise."
-- Rick Sharpt, Aortic Valve, Valve Replacement, Root Replacement, 02/13/2020

My Specialities &
Clinical Interests
My heart surgery specialties include:
Surgical and transcatheter aortic valve replacement
Valve-sparing aortic root replacement and bicuspid valve surgery
Mitral valve repair
In addition, I have research and clinical interests specific to:
Aortic aneurysms and dissections
Bicuspid aortic valve disease and connective tissue disorders
Mitral valve disease and atrial fibrillation
Education, Training & Certificates
Dr. Christopher Mehta, heart surgeon, graduated from Virginia Commonwealth University (Medical College of Virginia) School of Medicine in 2013.
After medical school, Dr. Mehta completed a Cardiothoracic Surgery Residency at Northwestern Memorial Hospital in 2019 and an Advanced Aortic Disease Fellowship at University of Pennsylvania in 2019.
Schedule Appointment

with Dr. Christopher Mehta, MD

To schedule an appointment with Dr. Mehta, you can:
Call

(888) 515-0285

right now
Request an appointment by clicking here.
The office of Dr. Mehta is located at 675 North St. Clair Street, Chicago, IL 60611. To get driving directions to this office, please click the map below.
> Click for driving directions to Dr. Mehta's office.
News & Online References Featuring Dr. Christopher Mehta
Here is the latest news featuring Dr. Christopher Mehta:
Page last updated: December 3, 2020