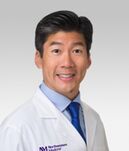 Dr. S. Chris Malaisrie
Dr. S. Chris Malaisrie

Heart Surgeon

Northwestern Memorial Hospital
675 N St Clair
Chicago, IL 60611
About Dr. S. Chris Malaisrie,
Heart
Valve

Surgeon

Hello! My name is Dr. S. Chris Malaisrie and I am a cardiac surgeon having graduated from University of Maryland Medical School in 1998. To date, I have performed approximately 1,500 cardiac surgeries, of which 1,000 involved heart valve procedures. I regularly perform surgery at Northwestern Memorial Hospital. Read more...
54 Patient Reviews for
Dr. Malaisrie

"Nine weeks after surgery, I've come so far. I'm already walking 2 miles and back to my daily life. God, bless my surgeon Dr. S. Chris Malaisrie and the Northwestern team!"
-- Janis Kielbasa, Mitral Valve, Valve Repair, Median Sternotomy, 12/28/2011

"Dr. Malaisrie is a fantastic surgeon with precision and honesty."
-- Joseph Lukaszek, Aortic Valve, Valve Replacement, Ross Procedure, 03/27/2023

> See 53 more patient testimonials
My Specialities &
Clinical Interests
My heart surgery specialties include:
Transcatheter aortic valve implantation and minimally-invasive aortic valve replacement
Valve sparing aortic root replacement and bicuspid valve repair
Minimally-invasive mitral valve surgery (port access)
In addition, I have research and clinical interests specific to:
Marfan Syndrome and related connective tissue disorders
Bicuspid aortic valve disease
Aortic aneurysms; Aortic dissections
Education, Training & Certificates
Dr. S. Chris Malaisrie, heart surgeon, graduated from University of Maryland Medical School in 1998.
After medical school, Dr. Malaisrie completed a residency in Cardiothoracic Surgery at Baylor College of Medicine in 2006 and a Fellowship in Heart and Lung Transplantation at Stanford University in 2007.
Dr. Malaisrie is board certified by the American Board of Thoracic Surgery (Cardiothoracic Vascular Surgery).
Schedule Appointment

with Dr. S. Chris Malaisrie, MD

To schedule an appointment with Dr. Malaisrie, you can:
Call

(888) 535-6197

right now
Request an appointment by clicking here.
The office of Dr. Malaisrie is located at 675 N St Clair, Chicago, IL 60611. To get driving directions to this office, please click the map below.
> Click for driving directions to Dr. Malaisrie's office.
Watch Educational Videos with Dr. S. Chris Malaisrie
Learn about heart valve surgery from Dr. Malaisrie in these videos:
TAVR Patient Success Story: Jean Frank

Heart Surgery Safety During COVID-19 Pandemic: 8 Facts to Know

Valve Sparing Aortic Root Replacement: Tom's Patient Success Story

Patient Webinar: SAVR or TAVR with Dr. Chris Malaisrie

John Pascarella, Bicuspid Aortic Valve Patient, Benefits from 4D MRI

Transcatheter "Valve-in-Valve" Procedures: New Insights from Dr. Chris Malaisrie

Aortic Valve Reconstruction: Patient Advantages for Keeping Your Own Heart Valve Tissue
News & Online References Featuring Dr. S. Chris Malaisrie
Here is the latest news featuring Dr. S. Chris Malaisrie:
Page last updated: April 14, 2023