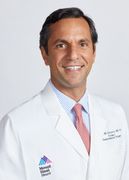 Dr. Ismail El-Hamamsy
Dr. Ismail El-Hamamsy

Heart Surgeon

The Mount Sinai Hospital
1190 Fifth Avenue
New York City, NY 10029
About Dr. Ismail El-Hamamsy,
Heart
Valve

Surgeon

Hello! My name is Dr. Ismail El-Hamamsy and I am a cardiac surgeon having graduated from Universite de Montreal in 2000. To date, I have performed approximately 2,500 cardiac surgeries, of which 1,800 involved heart valve procedures. I regularly perform surgery at The Mount Sinai Hospital. Read more...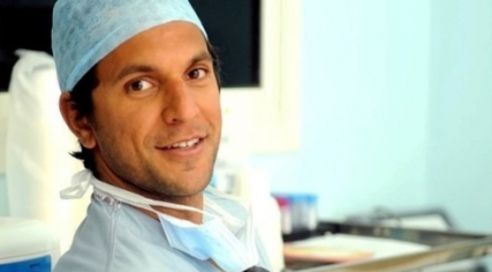 3 Patient Reviews for
Dr. El-Hamamsy
"I had a bicuspid aortic valve with severe aortic regurgitation. After developing symptoms, it was time to replace the aortic valve. I spoke to several surgeons, but the recommendations I was getting seem to be based on what each doctor was feeling comfortable doing, not what was best for me.
Dr. El-Hamamsy was literally the only exception. He is honestly the nicest doctor and one of the kindest people I have ever met. He is patient and empathetic, and most importantly, really talented and experienced at performing the Ross procedure---which is a particularly involved procedure.
As a research professor, I felt very comfortable in the hands of a surgeon whose own research offers compelling evidence that the Ross procedure for AVR provides better long-term results and improved quality of life. I did the surgery in the middle of the COVID-19 pandemic in NY city, and everything went great. Dr. El-Hamamsy and his team have so much experience at what they do, which made me feel particularly comfortable during my entire stay at Mt. Sinai. "
-- Ioannis Spyridopoulos, Aortic Valve, Pulmonary Valve, Ross Procedure, 06/26/2020

"Dr. Ismail El-Hamamsy is an angel walking among us. After speaking with him on the phone, I traveled from Vancouver to the Montreal Heart Institute to have my Ross Procedure on February 28, 2019. With his pre-surgery encouragement, I was able to train and run 2 half marathons at 90 and 115 days post-open-heart surgery in June 2019. It was a surprise that I recovered so quickly! Now I outrun my husband both in speed and distance! Still training for longer distances and forever grateful to my surgeon. "
-- Elizabeth Boylan, Aortic Valve, Ross Procedure, 02/28/2019

> See 1 more patient testimonials
My Specialities &
Clinical Interests
My heart surgery specialties include:
Ross procedure
Valve-sparing aortic root replacement
Aortic valve repair
In addition, I have research and clinical interests specific to:
Aortic aneurysms and connective tissue disease
Long-term outcomes of aortic reconstructive surgery
Innovative aortic surgical approaches
Education, Training & Certificates
Dr. Ismail El-Hamamsy, heart surgeon, graduated from Universite de Montreal in 2000.
After medical school, Dr. El-Hamamsy completed an extensive Cardiac Surgery Residency at University de Montreal, within the Montreal Heart Institute, in 2006.
Then, Dr. El-Hamamsy completed a special doctorate program, The Living Aortic Valve, under the supervision of world-renowned heart surgeon, Sir Magdi Yacoub, at the Imperial College London in the United Kingdom.
Dr. El-Hamamsy is one of the leading Ross Procedure specialists as he recently completed his 400th Ross Procedure.
Schedule Appointment

with Dr. Ismail El-Hamamsy, MD

To schedule an appointment with Dr. El-Hamamsy, you can:
Call

(866) 306-7791

right now
The office of Dr. El-Hamamsy is located at 1190 Fifth Avenue, New York City, NY 10029. To get driving directions to this office, please click the map below.
> Click for driving directions to Dr. El-Hamamsy's office.
News Featuring Dr. El-Hamamsy
Here is the latest news featuring Dr. Ismail El-Hamamsy:
Page last updated: November 24, 2020