Free eBook & Video: Ross Procedure Advantages for Aortic Valve Patients
By
Adam Pick
- Patient, Author & HeartValveSurgery.com Founder
Published: November 24, 2020
Our recent webinar, "Advantages of the Ross Procedure for Aortic Valve Patients" was excellent.  We had over 115 patients online together for this educational event with Dr. Paul Stelzer and Dr. Ismail El-Hamamsy, two leading surgeons from Mount Sinai Hospital who have performed over 1,200 Ross Procedures combined.
Now you can access all the great information shared during the webinar via a free ebook and webinar video playback.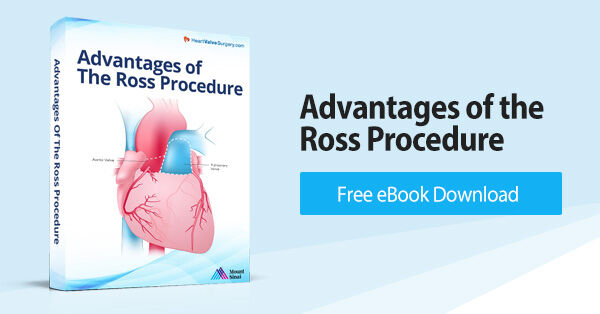 This live, 60-minute session connected patients in real-time to discuss aortic valve anatomy, common aortic valve disorders including aortic stenosis and aortic regurgitation, common treatment approaches including mechanical and biological tissue valves, new research about the long-term durability of the Ross Procedure and much more.
If you missed the webinar… No problem! I just published a free 64-page eBook that is now ready for instant download.
To download the Ross Procedure eBook, click here.
Or… Watch the Ross Procedure Webinar!
In addition to the eBook, I also posted a free video recording of the webinar.  Fyi, this video has already been watched over 1,500 times on YouTube alone.

On behalf of our patient community, I want to extend an extraordinary "Thank You" to Dr. Paul Stelzer and Dr. Ismail El-Hamamsy for sharing their clinical research and experiences with heart valve disease during COVID-19.
Related articles:
Keep on tickin!
Adam