Research Update: Are There Advantages of the Ross Procedure?
By Adam Pick on August 29, 2018
The first time I heard about the Ross Procedure I was skeptical. My first thought was, "What???!!!  You want to play musical chairs with my heart valves?  No way!!!"  Then, the more I learned about this unique procedure for patients with aortic valve disease, I started thinking, "Hmmm.  That might be the operation for me."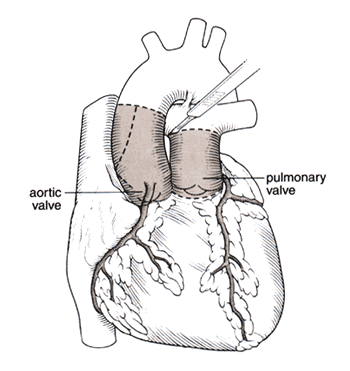 Ross Procedure Diagram
In the Ross Procedure, the patient's pulmonary valve is "switched" to the aortic position.  Then, a donor valve is placed in then the pulmonary position.
It took me awhile but I slowly started to understood the potential advantages of the Ross Procedure. First, I would get to keep my own valve. That's great. Second, I wouldn't need to be on blood thinners for the rest of my life. Another bonus considering I'm an active guy. Third, if I needed a future valve re-operation there is a good chance that procedure could be performed using a catheter. As we have seen together, some transcatheter valve devices are now available.
So, 12 years ago, Dr. Vaughn Starnes performed the Ross Procedure on me at USC Medical Center in Los Angeles. Since then, I have had no problems with either of my valves.
Interestingly… When I tell people about the Ross Procedure, I get a lot of confused stares and/or raised eyebrows. Some patients have no interest in a double heart valve surgery. I get that. Others are concerned by the extremely complex nature of this surgery. I get that too. Also, many people guarantee me that my valves are destined to fail.
There is no doubt that the Ross Procedure is not for everyone. But, for me, the Ross Procedure has worked out pretty darn good.
New Research Study About The Ross Procedure
Yesterday… As I scrolled through a feed about heart valve surgery, I learned new information about the Ross Procedure. So, I wanted to quickly share the research with our community.  According to a new study published in JAMA Cardiology and presented at the European Society of Cardiology Congress, the Ross Procedure provides a survival benefit when compared to mechanical aortic valve replacement in young and middle-aged patients.   Here are some key points from the research during a 5.8 year follow-up:
Patients receiving the Ross Procedure were 46% less like to die of any cause.
Patients were 74% less likely to suffer a stroke.
Patients were 83% less like to experience major bleeding.
The meta analysis also showed significant improvements on a quality-of-life score compared to patients receiving mechanical valves and a 58% reduction in valve- or heart-related mortality.
It's Not All Roses for the Ross Procedure
At the same time, the study also showed that 76% of patients were more likely to require another valve surgery during follow-up.  That data point definitely caught my eye as a potential red flag for patients considering the Ross Procedure.
Commenting on this, Sir Magdi Yacoub, a leading heart surgeon in Europe, noted, "The causes of reoperation are largely preventable and, when they occur, can be treated by modern percutaneous approaches or low-risk reoperation in a center with experienced practitioners."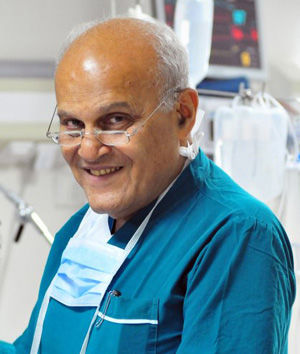 Sir Magdi Yacoub
Once again, I think this story elevates a common theme for patients needing a heart valve replacement procedure.  That theme is that there is no "perfect valve".  There are pros and cons to just about every type of heart valve replacement.  That said, I encourage all patients to do their homework and select the right valve, the right procedure, and the right medical team for you!!!
Keep on tickin!
Adam
Adam's Newest Blogs
Adam's Newest Posts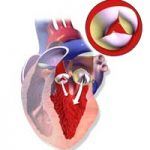 Surgeon Q&A: What Should Patients Know About Aortic Regurgitation? Learn More.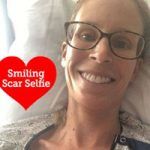 Sara Educates & Inspires 38,443 People About Heart Valve Surgery! Learn More.