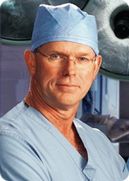 Dr. Vaughn Starnes
Dr. Vaughn Starnes

Heart Surgeon

University of Southern California
1520 San Pablo St.
Los Angeles, CA 90033
(888) 536-1766
About Dr. Vaughn Starnes,
Heart
Valve

Surgeon

Hello! My name is Dr. Vaughn Starnes and I am a cardiac surgeon having graduated from North Carolina (Chapel Hill) in 1977. To date, I have performed approximately 12,000 cardiac surgeries, of which 4,000 involved heart valve procedures. I regularly perform surgery at hospitals including University of Southern California and Children's Hospital of Los Angeles. Read more...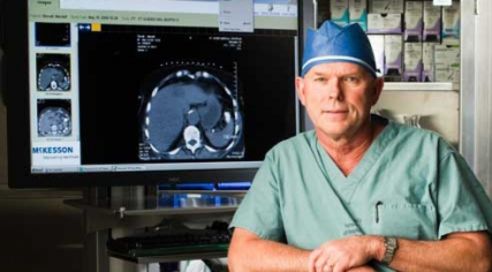 73 Patient Reviews for
Dr. Starnes

"Thanks goes to Dr. Starnes for a successful mitral valve repair surgery at the right time!"
-- Debby Tomlinson, heart valve surgery patient
"My experience with Dr. Vaughn Starnes was exceptional. Vaughn Starnes is a talented, world class surgeon and I feel very grateful that he repaired my mitral valve.
Not only did Dr. Starnes repair my mitral valve regurgitation, he did the same for my father 3 years ago. On August 7th after a routine visit to my cardiologist, I was told that the regurgitation from torn cords in my mitral valve was severe and required surgery. As soon as I heard this I knew there was only once surgeon to work with, Vaughn Starnes.
He is kind, caring and supported by wonderful people that have worked with him for 25 years, such as his Physician Assistant Bob Sachs who is one of the kindest and most responsive people I have even encountered in medicine. Beyond Dr. Starnes and his wonderful team, the post surgery care team at the Keck School of Medicine USC was first class.
The nursing team had some amazingly caring people. Many of them have worked at Keck for over 10 years which says something about the hospital. I will forever be grateful to Dr. Vaughn Starnes, his incredible talent and the entire team at Keck.
I will highly recommend to anyone that needs heart surgery to please meet with Dr. Vaughn Starnes. It's been 3 weeks since my surgery and I feel like I am driving a new car. "
-- Warren Davidoff, Mitral Valve, Valve Repair, 08/21/2020

> See 72 more patient testimonials
My Specialities &
Clinical Interests
My heart surgery specialties include:
Aortic valve replacement including the Ross Procedure
Mitral valve repair
Minimally invasive valve repair
In addition, I have research and clinical interests specific to:
Minimally invasive surgical approaches (robotic, transcatheter)
Pediatric surgery
Transplant
Education, Training & Certificates
Dr. Vaughn Starnes, heart surgeon, graduated from North Carolina (Chapel Hill) in 1977.
After medical school, Dr. Starnes completed a General Surgery Residency at Vanderbilt University and a Cardiothoracic Surgery Residency at Stanford University. Dr. Starnes also completed a fellowship in pediatric cardiovascular surgery at the Hospital for Sick Children in London, England.
Dr. Starnes is the Chair of the Department of Surgery, Surgeon-in-Chief at USC Norris Cancer and Keck Hospital. In addition, Dr. Starnes is the H. Russell Smith Foundation Chair for Cardiovascular Thoracic Research at the Keck Medical School of Medicine of USC in Los Angeles, California.
Dr. Starnes is currently the Vice President of the American Association for Thoracic Surgery (AATS). In 2019, he will become the 100th president of the AATS.
Schedule Appointment

with Dr. Vaughn Starnes, MD

To schedule an appointment with Dr. Starnes, you can:
Call

(888) 536-1766

right now
Request an appointment by clicking here.
The office of Dr. Starnes is located at 1520 San Pablo St., Los Angeles, CA 90033. To get driving directions to this office, please click the map below.
> Click for driving directions to Dr. Starnes's office.
News Featuring Dr. Starnes
Here is the latest news featuring Dr. Vaughn Starnes:
Page last updated: September 16, 2020