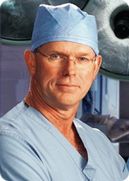 Dr. Vaughn Starnes
Dr. Vaughn Starnes

Heart Surgeon

USC Cardiac and Vascular Institute
1520 San Pablo St.
Los Angeles, CA 90033
About Dr. Vaughn Starnes,
Heart
Valve

Surgeon

Hello! My name is Dr. Vaughn Starnes and I am a cardiac surgeon having graduated from North Carolina (Chapel Hill) in 1977. To date, I have performed approximately 12,000 cardiac surgeries, of which 4,000 involved heart valve procedures. I regularly perform surgery at hospitals including USC Cardiac and Vascular Institute and Children's Hospital of Los Angeles. Read more...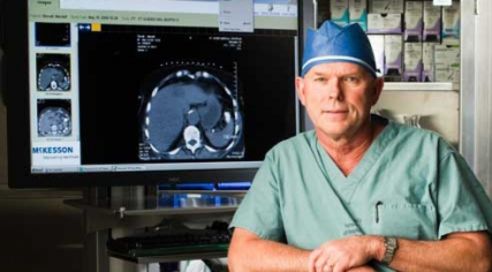 85 Patient Reviews for
Dr. Starnes

"Thanks goes to Dr. Starnes for a successful mitral valve repair surgery at the right time!"
-- Debby Tomlinson, heart valve surgery patient
"From the moment I first met Dr. Starnes at my consultation, I knew I was in the best care possible. He went through a very thorough review of my situation, addressed all my questions and made his surgical recommendations. His bedside manner made me feel completely at ease and comfortable with what I was about to go through. His incredible team got me on the surgical calendar in short order. The surgery couldn't have been more successful, he replaced 3 valves and even completely re-did the AV canal VSD patch I had done when I was 11 years old! Dr. Starnes gave me a complete renewal on life ... I'm forever grateful for his unmatched skills and abilities. He truly is a miracle worker!!!! Thank you, Dr. Starnes!!!"
-- Pamela Sainsbury, Aortic Valve, Mitral Valve, Tricuspid Valve, Valve Repair, Valve Replacement, 05/25/2021

> See 84 more patient testimonials
My Specialities &
Clinical Interests
My heart surgery specialties include:
Aortic valve replacement including the Ross Procedure
Mitral valve repair
Minimally invasive valve repair
In addition, I have research and clinical interests specific to:
Minimally invasive surgical approaches (robotic, transcatheter)
Pediatric surgery
Transplant
Education, Training & Certificates
Dr. Vaughn Starnes, heart surgeon, graduated from North Carolina (Chapel Hill) in 1977.
After medical school, Dr. Starnes completed a General Surgery Residency at Vanderbilt University and a Cardiothoracic Surgery Residency at Stanford University. Dr. Starnes also completed a fellowship in pediatric cardiovascular surgery at the Hospital for Sick Children in London, England.
Dr. Starnes is the Chair of the Department of Surgery, Surgeon-in-Chief at USC Norris Cancer and Keck Hospital. In addition, Dr. Starnes is the H. Russell Smith Foundation Chair for Cardiovascular Thoracic Research at the Keck Medical School of Medicine of USC in Los Angeles, California.
Dr. Starnes was 100th president of the American Association for Thoracic Surgery.
Schedule Appointment

with Dr. Vaughn Starnes, MD

To schedule an appointment with Dr. Starnes, you can:
Call

(888) 536-1766

right now
Request an appointment by clicking here.
The office of Dr. Starnes is located at 1520 San Pablo St., Los Angeles, CA 90033. To get driving directions to this office, please click the map below.
> Click for driving directions to Dr. Starnes's office.
News & Online References Featuring Dr. Vaughn Starnes
Here is the latest news featuring Dr. Vaughn Starnes:
Page last updated: June 21, 2021