After Traveling from Louisville to Los Angeles… After A Valve Sparing Procedure by Dr. Starnes… Nathan and I Connect
By Adam Pick on August 23, 2013
Several weeks ago, I was fortunate to meet Nathan Higginbotham — a patient from Louisville, Kentucky who was diagnosed with aortic stenosis and an aortic aneurysm. During our phone call, I quickly sensed that Nathan had done his homework. He was asking all the right questions about his upcoming procedure.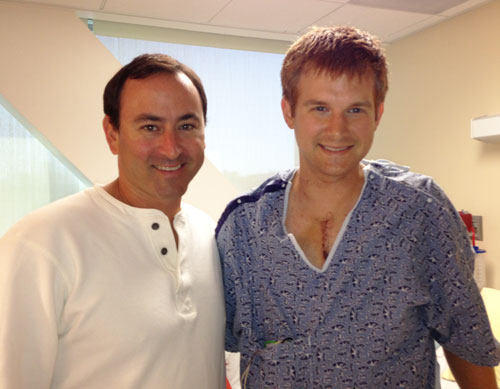 Nathan and Me (Room 568 at USC Medical Center)
When I asked Nathan about his surgeon, he said something like, "I think you know the guy. His name is Dr. Vaughn Starnes."
I immediately smiled from ear-to-ear.
"Why?" you might be wondering.
Well… Dr. Vaughn Starnes, who is the Chairman of Surgery at USC, performed my heart valve operation in 2005. You can learn more about Dr. Starnes, who has performed over 4,000 valvular procedures, by clicking here.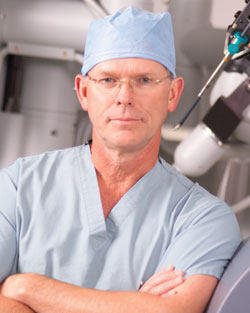 Dr. Vaughn Starnes – Nathan and My Heart Surgeon
I have great news to report.
On Tuesday, after traveling all the way from Louisville to Los Angeles, Nathan had a very successful procedure at USC. It turns out that Dr. Starnes was able to save Nathan's aortic valve and repair his aorta. The operation, which is known as a valve sparing procedure, is a best case scenario for Nathan. He gets to keep his own valve, while his aneurysm, which measured 5.4 centimeters (YIKES!), was replaced with a Dacron graft.
Nathan and his family have been very, very, very active at our patient community. Elizabeth, his wife, Darrell, his dad, and Denise, his mom, have all been updating Nathan's journal which now has 100+ followers. Amazing!!!
I wanted to meet Nathan. So, I jumped in my car and drove across town to USC. Needless to say, I am glad I made the trip. Nathan looks great and is in good spirits. His family, which made the trip from Louisville to Los Angeles, are beyond sweet and overwhelmingly supportive.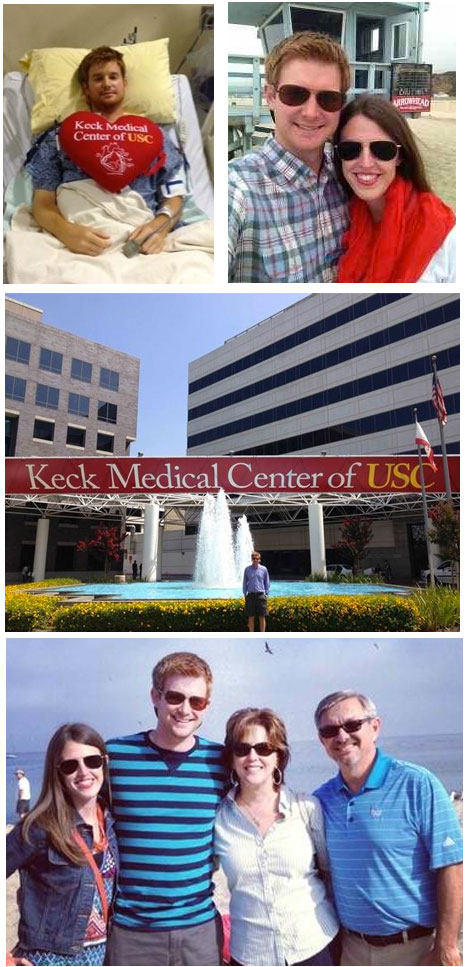 Back at home, Nathan and Elizabeth have two little boys – Graham (4) and Reid (11 months). I'm thrilled to know that, in just a little bit of time, those boys are going to reunite with their much healthier daddy.
Many thanks to Nathan, Elizabeth, Darrell and Denise for sharing this experience with our entire community. Also, many thanks to Dr. Starnes and USC for their ongoing care of our patients.
Keep on tickin!
Adam
Adam's Newest Blogs
Adam's Newest Posts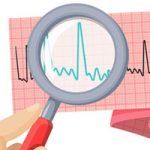 "How Do I Know When My AFib Is Gone After Heart Surgery?" asks Linda Learn More.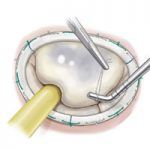 New Findings: Mitral Valve Repair Restores Normal Life Expectancy! Learn More.