17 Years After Heart Surgery, This Happened…
Written By: Adam Pick, Patient Advocate, Author & Website Founder
Published: August 23, 2023
Dear Patients & Friends,
After receiving several wonderful emails from patients about the post, "After Heart Surgery, I Have A New Scuba Buddy", I wanted to share a quick update from a recent Scuba dive with Ethan, my 14-year-old son who just got certified.
The conditions of the dive, which was at Catalina Island near Los Angeles, were immaculate. Visibility, the distance a diver can see underwater, may have been 100+ feet. It was as if Ethan and I were swimming in the world's largest aquarium. We were very lucky. Our awesome dive guide, Garrett from Catalina Scuba, captured this special, underwater experience with the picture below.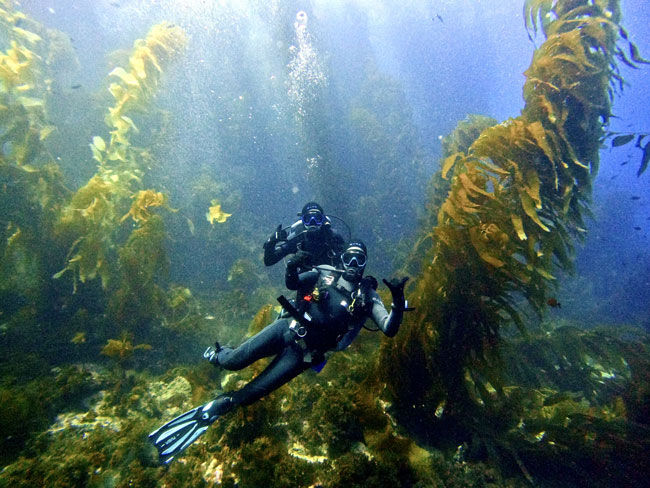 Adam and Ethan Pick Scuba Diving (Catalina Island)
Ethan Reacts to Massive Fish School At Boat Wreck
One of the many jaw-dropping moments of the Scuba dive came as we exited the Suejack boat wreck.  There, we came across one of the largest schools of fish I have ever seen.  I'm guessing there must have been over 1,000 fish swimming in unison as we slowly moved through the kelp forest.
Here is a video that captured Ethan's fantastic reaction to the massive fish school.  Fyi, I'm filming the video.  Garrett, the dive guide, is in front of me. Ethan is behind me.
Is It Thanksgiving?
It is amazing to think that I had my heart valve surgery, a Ross Procedure performed by Dr. Vaughn Starnes at Keck Medicine of USC in Los Angeles, over 17 years ago.
I realize it is not Thanksgiving.
But, I am so very thankful for life, my family, my friends, Dr. Starnes, the USC medical team, and this community of wonderful, caring and supportive people!
Keep on tickin!
Adam
Adam's Newest Blogs
Adam's Newest Posts