Video: Pediatric Mitral Valve Leaflet Repair & My 'Oprah' Moment
By Adam Pick on November 13, 2011
Emotions are powerful. They surface quickly. They alter biochemistry. They transform seconds into memorable moments.
Recently, several of my emotions — thankfulness, appreciation, humility, indebtedness — appeared during a special chat with Doctor Vaughn Starnes, my surgeon. What began as a discussion about pediatric mitral valve repair, quickly turned into an emotional moment as I stood next to the man who changed my life.
Thanks to Debbie for her question and an extraordinary thanks to Dr. Vaughn Starnes for providing me a "second chance" at life.
For those patients and caregivers in our community who are hearing impaired, I have provided a written transcript of this video interview with Dr. Starnes below. I have also included another video about Dr. Starnes, his focus on pediatric surgery and his clinic at USC Medical Center in Los Angeles.
Keep on tickin!
Adam
P.S. Here's the transcript and video referenced above.
Adam: Hi! It's Adam and we're at AATS in Philadelphia. We're answering the questions that you put out on HeartValveBlog.com. This is an incredibly special moment for me because my surgeon from Los Angeles, Dr. Vaughn Starnes, is the chairman, chief of surgery right now at USC in Los Angeles, is here in Philadelphia. Doctor Starnes performed the Ross Procedure surgery on me in 2005. This is the man who changed my life. So here's the question and its one of his specialties which is pediatric mitral valve repair surgery. It comes from Tamara and she writes, 'My son is 6 yrs old and needs mitral valve repair. I'm curious to know how the repaired mitral leaflets hold up as his heart continues to grow. Will he need surgery down the road after this first surgery?
Dr. Starnes: Well I think your child has an excellent chance of getting heart valve repair that is very doable. Obviously, it's going to be determined by what the echo looks like, the mitral valve leaflet tissue and exactly what's wrong with the valve. But in general, leaflet repairs in children hold up and they grow with the child and you shouldn't need another operation.
Adam: Well Dr. Starnes, thanks so much for coming by, not just to the booth but for making my heart work a whole lot better.
Adam's Newest Blogs
Adam's Newest Posts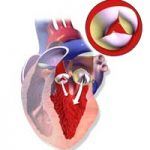 Surgeon Q&A: What Should Patients Know About Aortic Regurgitation? Learn More.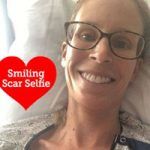 Sara Educates & Inspires 38,443 People About Heart Valve Surgery! Learn More.