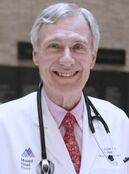 Dr. Paul Stelzer
Dr. Paul Stelzer

Heart Surgeon

The Mount Sinai Hospital
1190 Fifth Avenue
New York, NY 10029
About Dr. Paul Stelzer,
Heart
Valve

Surgeon

Hello! My name is Dr. Paul Stelzer and I am a cardiac surgeon having graduated from Columbia University in 1972. To date, I have performed approximately 5,000 cardiac surgeries, of which 3,000 involved heart valve procedures. I regularly perform surgery at The Mount Sinai Hospital. Read more...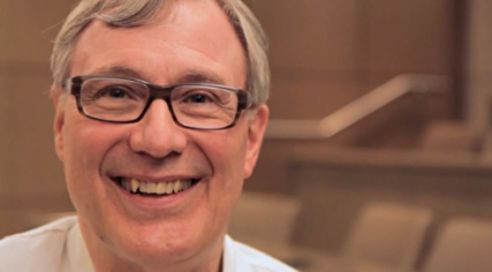 37 Patient Reviews for
Dr. Stelzer

"Dr. Stelzer is an amazingly gifted surgeon and an amazing human being! I literally owe my life to him."
-- Jeff Shebovsky, heart valve surgery patient
"Dr. Paul Stelzer is all of the wonderful things his patients say about him and more! I feel like many heart patients feel, there are no words to describe a person who literally gives you a new lease on life. I am so fortunate I could have my surgery performed by Dr. Stelzer and Dr. Ismail El-Hamamsy, basically the best duo of Ross procedures (think Ruth/Gehrig or for hockey fans Gretzky/Messier).
Three years prior to my actual surgery, I was told on a Friday afternoon that I would need surgery sooner rather than later. Unfortunately, I was two months away from graduating my training fellowship in Pulmonary Critical Care and planning an upcoming wedding! Dr Stelzer went out of his way, and called me on that Sunday night before I had even met him, and I knew within 1 minute of talking to him, all would be well with the world. I graduated my training program, got married, and we got three more years out of my valve prior to needing surgery!
I am now three months out from surgery and I am jogging and riding my bike and feel so much better! Dr. Stelzer made me feel at complete ease while we planned for my surgery, literally visited me everyday in the hospital once or twice a day, and made my entire family feel at ease with what was going on every step of the way. He is not just an incredible surgeon, but a compassionate and incredible person who excels at the human aspect of being a doctor.
I am so grateful I had the opportunity to choose the Ross procedure (he has performed over 700 of them, I believe, which is an enormous number for this surgery) rather than a mechanical valve and only would have done it in his hands. "
-- Jason Filopei, Aortic Valve, Ross Procedure, 08/19/2020

> See 36 more patient testimonials
My Specialities &
Clinical Interests
My heart surgery specialties include:
Ross Procedure
Aortic Root Surgery including Stentless Porcine and Homograft Replacement
Aortic Valve Sparing Root Surgery
In addition, I have research and clinical interests specific to:
Clinical Results of Ross Procedure
Investigator for Stentless Porcine Valves
Diastolic Dysfunction and Aortic Disease
Education, Training & Certificates
Dr. Paul Stelzer, heart surgeon, graduated from Columbia University in 1972.
After medical school, Dr. Stelzer completed a General Surgery Residency at Roosevelt Hospital and a Thoracic Surgery Residency at New York Hospital Cornell University Medical Center.
Throughout his career, Dr. Stelzer has received several awards including "New York's Best Doctor" and the Castle Connolly's "Top Doctors New York Metro Area".
Dr. Stelzer is internationally known for his experience with the Ross Procedure, a complex procedure for treating aortic valve disease. Doctor Stelzer has performed over 500 Ross operations and has published several journal articles and research papers on this topic.
Schedule Appointment

with Dr. Paul Stelzer, MD

To schedule an appointment with Dr. Stelzer, you can:
Call

(866) 322-1668

right now
The office of Dr. Stelzer is located at 1190 Fifth Avenue, New York, NY 10029. To get driving directions to this office, please click the map below.
> Click for driving directions to Dr. Stelzer's office.
News & Online References Featuring Dr. Paul Stelzer
Here is the latest news featuring Dr. Paul Stelzer:
Page last updated: July 25, 2021