The Incision Shield - Exclusive 27% Discount
By
Adam Pick
- Patient, Author & HeartValveSurgery.com Founder
Dear Patients and Caregivers,
Over the years, I have been approached by many companies that want to advertise on this website. However, each time I tested or shared those products with our patients, there was never any real excitement or appreciation. The one product that consistently helps our patient community is the Incision Shield.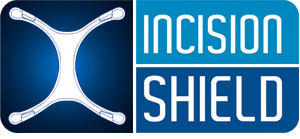 As you may have seen, the Incision Shield team has provided our patients with over 50 complimentary samples of this protective device that minimizes incision discomfort. Each time we give away free Incision Shields, my inbox is flooded with patient requests for this unique product. Last time, we ran out of free Incision Shields in 3 minutes.
So... To help our patients get their own Incision Shields, I met with Scott Joy, the owner of Incision Shield. I asked Scott if he would give the visitors of Heart-Valve-Surgery.com a special discount on this very unique product.
Guess what? Scott agreed!!! So, for a limited time, visitors of this website will receive a special 27% discount on the Incision Shield!!!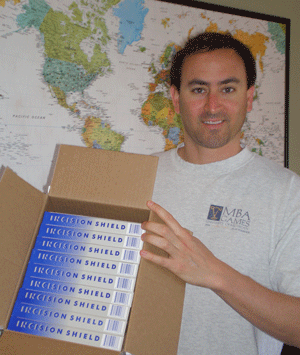 If you are interested to learn more about the Incision Shield, please read below. There is a link at the bottom of this page where you can purchase the product with our exclusive discount.
About The Incision Shield
The Incision Shield is a light, post-operative protective device developed to eliminate incision site discomfort and irritation while healing.
The Incision Shield prevents clothing and/or bedding from coming into contact with the sensitive incision area of open heart or other large chest cavity surgery.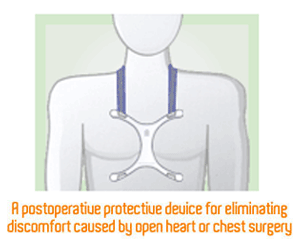 Simply worn around the neck, the Incision Shield spans the incision site and protects the sensitive incision area while patients undergo their daily activities. Its flexible design means that the Incision Shield is suitable for all patients, whether male or female.
Patient & Surgeon Testimonials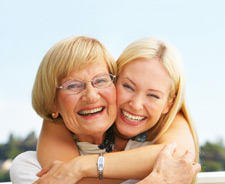 "Thank you for coming up with the wonderful device you call the Incision Shield. It fits wonderfully and has kept my clothing from irritating my incision. I have a friend who must have similar surgery and I plan to give it to her…"
-- Betty Marshall, Open Heart Surgery Patient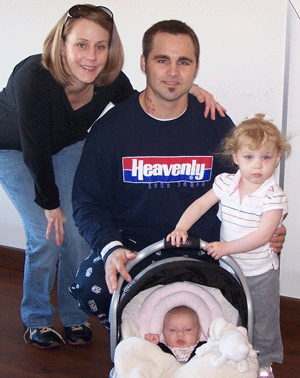 "If you are going in for open heart surgery, I HIGHLY recommend the use of one of these incision shields. I used one for about 3 weeks after my surgery and it worked very well! Definitely keeps clothing off of your incision…which is a wonderful thing!
-- Doug Atkiins, Aortic Valve Replacement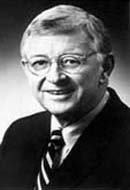 "I highly endorse the Incision Shield as an aid in pain control. I also envision that the Incision Shield could be effectively used in stabilizing bulky dressings on the chest and abdomen thereby eliminating the need for frequent application of tape or other adhesive material, which is costly and irritating."
-- Thomas Williams, Jr., M.D.
Cardiovascular and Thoracic Surgeons
of Alabama P.C.
Benefits Of The Incision Shield
Elimination of the discomfort and irritation associated with clothing or bedding coming into to contact with the incision site, allowing patients to remain more active during the healing and recovery process.
Reduced need for Dr.'s visits and/or phone calls associated with discomfort and irritation with clothing or bedding coming into contact with the incision site.
Improved air circulation around the incision site, further aiding in the healing process.
Ease of use, as the device is simply worn around the neck allowing patients to easily put on and remove when needed.
Flexibility to raise and lower the device for maximum comfort through use of the adjustable neck strap.
Maximum effectiveness and fit through the ability to manipulate or form any part of the device.
A device which is washable or may be sterilized.
How To Purchase The Incision Shield
The regular price of an Incision Shield is $64.77 with shipping and handling. However, as a visitor to Heart-Valve-Surgery.com, your cost is only $46.95 with no shipping and handling. In total, that is a 27% discount.
To help eliminate incision discomfort after surgery, simply click the 'Buy Now' button below. All purchases are securely processed through Paypal. Visa, Mastercard, Discover, American Express and Paypal are accepted. Your package will be sent Priority Mail and you should receive the package in 3-7 days. Please note that there are no international shipments of the Incision Shield and there are no returns on opened products.