Were You Asymptomatic Upon Diagnosis Like Sherri?
By Adam Pick on July 23, 2008
If I had to define the process of being diagnosed with heart valve disease in one word, I would use the word "dislocating". I'll never forget my initial diagnosis from Doctor Bad Bedside Manner. And, I'll never forget those strange feelings of, "Oh my gawwwwd. Is this really happening? Open heart surgery? Am I going to die?"
As you would imagine, I'm not the only patient to experience those dislocating feelings and emotions. What made my situation more challenging to digest… I was almost completely asymptomatic. Of all the leaky heart valve symptoms, I only had one symptom.
Guess what? I'm not the only patient to experience that strange combination of being asymptomatic and being diagnosed with heart valve disease – aortic valve stenosis or mitral valve regurgitation. In fact, I just received an interesting email from Sherri (pictured below with Farah, her dog) about this exact topic.
Sherri writes to me, "Dear Adam – I went from an "IF" to a "WHEN" for valve surgery. I have a bicuspid aortic valve and mitral valve prolapse. My last two echocardiograms have shown that the mitral valve is really prolapsing and severely leaking.
However, I am pretty much asymptomatic. Recently, I noticed a dry cough that comes-and-goes. Since I have allergies, I assumed the dry cough was related to seasonal allergies. However, after reading several blogs and medical websites, I started to wonder if the cough might be a symptom of the prolapse?
At a recent check-up, my current internist did not like the sound of my heart. So, she sent me to a cardiologist. My cardiologists (who are both brothers in practice together) explained to me that "we were going to be good friends".
I didn't know what that meant at the time. I have been going to the cardiologists for over two years. I am checked head-to-toe frequently. I even had a transesophageal echocardiogram (TEE) done last year on my aortic valve because they noticed something foreign on the valve. Luckily, that valve is doing okay, with little change.
Unfortunately, the mitral valve has become worse over time. I am now seeing my cardiologists every 2-3 months for echocardiograms. The cardiologists told me that for my next echo, depending on results (if the valve continues to show severity), they may refer me to a cardiothoracic surgeon for further testing and evaluation. If the valve has not changed since my May, 2008 appointment, they will continue to have me come in for monitoring every few months.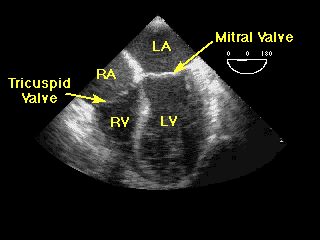 I also plan on getting a second opinion. However, even after being misdiagnosed by the medical profession in the past, I really feel at ease with my current doctors. The fact that they took the time to show me my films and sat with me to explain the diagnosis really helped! I feel that my cardiologists have a real interest in me (the patient) not the money (from my insurance company).
This is all so new. The first year after being diagnosed… I really didn't pay much attention to my condition. But, now I want to learn as much as possible. Since surgery might be in my future.
Again thank you for your time, e-mail newsletter, your blogs and for writing your book. This is one of best websites on the Internet!
Sherri Hendry
(Gaithersburg, Maryland)
Adam's Newest Blogs
Adam's Newest Posts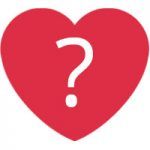 Surgeon Q&A: "What Criteria Do Heart Surgeons Use to Choose a Heart Valve Replacement?" asks Peter Learn More.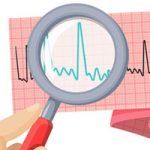 "How Do I Know When My AFib Is Gone After Heart Surgery?" asks Linda Learn More.