Surgeon Spotlight: Dr. Marc Gillinov Receives Praise Overload From Patients, Caregivers & Peers
By Adam Pick on January 4, 2012
During my research for my book and this website, I have been fortunate to meet several incredible surgeons. Dr. Marc Gillinov is one such surgeon.
I first heard the name "Dr. Marc Gillinov" from his former patients. One after the other, my inbox filled up with glowing testimonials for Dr. Gillinov. His patients used words like friendly, excellent, caring and outstanding to describe the Judith Dion Pyle Chair in Heart Valve Research at The Cleveland Clinic.

Above, you can see a picture of Dr. Gillinov and several patients from our community — Anita, Patrick, Bill, Jeffrey, Don, Sandy, Fran, and Sam — who chose Dr. Gillinov as their surgeon. Over the years, I have been fortunate to learn much more about this extraordinary man who practices at The Cleveland Clinic.  So you know, Dr. Gillinov has performed over 4,300 cardiac procedures. Of those, more than 2,600 have included valvular repair or replacement. In addition, Dr. Gillinov is widely respected for his research, his 200+ publications, his inventions and his humble ways.
To understand just how special Dr. Gillinov is… Consider that when Robin Williams, the actor and comedian, needed aortic and mitral valve surgery, he personally selected Dr. Gillinov as his surgeon.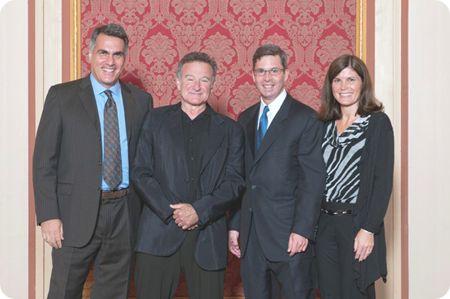 Dr. Marc Gillinov with Robin Williams, His Former Patient
Specific to our community at HeartValveSurgery.com, Dr. Marc Gillinov continues to impress and inspire me. Even with his hectic surgery and lecturing schedule, Dr. Gillinov always makes time for our patients and caregivers.
However, what you have not seen is the proactive nature by which Dr. Gillinov and his team — Betsy, Laura, Megan and others — mobilize their resources to support our patients. It is truly amazing to see Dr. Gillinov personally respond to our patient questions, sometimes within a matter of hours.
Needless to say, it is an honor work with Dr. Gillinov. It's also an honor to celebrate Dr. Gillinov as the current "Featured Heart Valve Surgeon" at the surgeon locator section of this website.
As one of his peers recently shared with me, "There are many surgeons. But, there is only one Marc Gillinov."
Keep on tickin' Dr. Gillinov!!!
Adam
Adam's Newest Blogs
Adam's Newest Posts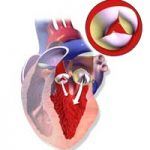 Surgeon Q&A: What Should Patients Know About Aortic Regurgitation? Learn More.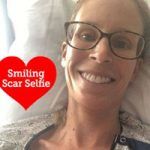 Sara Educates & Inspires 38,443 People About Heart Valve Surgery! Learn More.