Special Announcement: Dr. Gillinov's Internet Chat Transcript Available Now!
By Adam Pick on February 28, 2010
Earlier this month, Dr. A. Marc Gillinov – one of the leading heart valve surgeons from The Cleveland Clinic – held an exclusive, online chat with our patient and caregiver community. Thanks to your interactive participation, this event was an overwhelming success!!!
Today, I am excited to announce that the written transcript of Dr. Gillinov's chat, "Advancements In Heart Valve Surgery", is now available for free download. Simply click here to download the 27-page transcript.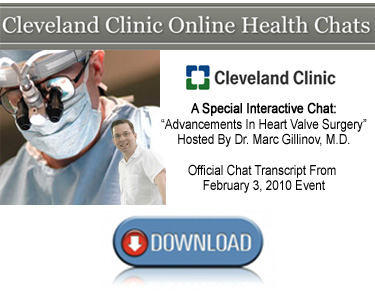 Thanks again to The Cleveland Clinic, Dr. Gillinov and, of course, all of the patients and caregivers who attended the event and submitted questions.
Keep on tickin!
Adam
Adam's Newest Blogs
Adam's Newest Posts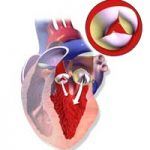 Surgeon Q&A: What Should Patients Know About Aortic Regurgitation? Learn More.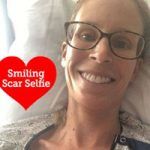 Sara Educates & Inspires 38,443 People About Heart Valve Surgery! Learn More.