"What Are The Different Kinds Of Minimally Invasive Surgery For Aortic Valve Replacement?" Asks Jim
By Adam Pick on November 28, 2011
Recently, Jim sent me a great question that reads, "Adam – I'm 65 and diagnosed with moderate aortic valve stenosis. It seems there are a couple of different types of minimally invasive surgery. Can you help me understand that better?" (To learn more about aortic stenosis, click here.)
I was very fortunate to ask this exact question to Dr. Marc Gillinov, a leading heart valve surgeon from the Cleveland Clinic, at the Heart Valve Summit. The highlights of our discussion are provided in this video. (For the patients and caregivers of our community who are hearing impaired, I have provided a written transcript below.)
Thanks to Jim for his question and a special thanks to Dr. Marc Gillinov for his continued support of this website. As you may know, Dr. Gillinov has performed successful surgery on many patients in our community including Robin Williams (the actor and comedian), Don Spencer, Fran Zilko, Sandy Gilbert and Anita Devine.
Keep on tickin!
Adam
P.S. Below you will find the written transcript of this interview with Dr. Marc Gillinov.
Adam: Hi everybody, it's Adam and we're are at the Heart Valve Summit. I'm thrilled to be with Dr. Marc Gillinov from the Cleveland Clinic. And we're going to be answering your questions that you put up at HeartValveBlog.com. This question comes in from Jim. He says: I'm 65 and diagnosed with moderate or aortic stenosis. It seems there are a couple of different types of minimal invasive surgery. Can you help me understand that better?
Dr. Gillinov: Sure. When the heart surgeon says we're going to do a minimal invasive operation, Jim is completely right, we're using a broad term and basically new invasive or less invasive means anything other than a standard sternotomy, a sternotomy means right down the the middle of the entire breast bone. For an aortic valve replacement operation the most common new invasive approach is going to be partial sternotomy, where we make an incision about 3" in the upper the upper part of the sternum, we still go through part of the bone. In some cases you can take a different approach and go through the side between the ribs, not too many surgeons do that because we're not sure that there's a big advantage to a small incision this way versus a small incision this way. But that's a second option. So if he says minimal invasive various options what are we talking about, smaller incision, it's either partial sternotomy or we call it small right thoracotomy.
Adam: Do you always do a minimally invasive procedure or are there situations that warrants still having a full incision along the patient's sternum?
Marc Gillinov, MD: I think the surgeon's got to be able to do all of the possible approaches, so they do fit the approach to the patient. You've got to be as a surgeon a little more like a guy in a shoe store who comes out with 3, 4 or 5 boxes, and has to got to figure which pair of shoes is exactly the right fit for you. You don't want to walk out with something that's uncomfortable or doesn't fit. In surgery it's a lot more serious, you don't want to leave with something that's unsafe, or less effective. So yes there would probably be a regular sternomic incision, they do fine, turn on the TV, David Letterman, Bill Clinton, Arnold Schwarzenegger, regular incisions, they're all medically doing okay. How you decide what's best for a person, you look at all the preoperative tests, you figure out what is the surgical mission, and where do safety and effectiveness lie. And then you choose safety and effective and recommend that.
Adam: Great. Jim I hope that helped you learn more about minimally invasive approaches. Dr Gillinov as always I want to thank you for the support and the contribution to our website. Really I know there's a lot of viewers out there, he has touched their lives and their hearts and I just want to thank you for what you're doing at the Cleveland Clinic.
Dr. Gillinov: We thank you. I see patients walking around with your book and see them with their i-pads and their computers on your website and what you're doing, is you're making them feel better and that counts.
Adam: Thanks so much!
Doctor Gillinov: My pleasure!
Adam's Newest Blogs
Adam's Newest Posts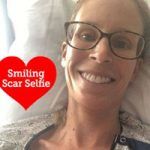 Sara Educates & Inspires 38,443 People About Heart Valve Surgery! Learn More.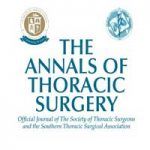 New Study: Heart Surgery Not Linked to Memory Decline Learn More.