More About Traveling To The Cleveland Clinic For Heart Valve Surgery
By Adam Pick on September 30, 2009
As you may have seen, the recent post, Did You Travel For Heart Valve Surgery?, has generated a lot of interest and response – as over 25 patients and caregivers have commented.
I have also received several emails from patients wanting to know more about traveling to The Cleveland Clinic for heart valve repair and heart valve replacement surgery.
That said, I called The Cleveland Clinic on Monday to better understand the scale and scope of patients traveling to the world's number one cardiac care center. I learned three great factoids (from their patient education team) that you might find interesting. For 2008:
More than 50% of Cleveland Clinic patients reside outside the state of Ohio;
Patients from 89 countries came to The Cleveland Clinic for cardiovascular care; and
Patients from all 50 states came to The Cleveland Clinic for cardiac surgery.
I hope this information helps you learn more about the patient profile at The Cleveland Clinic. To get direct patient feedback about surgeons at The Cleveland Clinic, please visit our Heart Surgeon Database.
Simply type "Cleveland" into the city search field. The search results will share actual patient experiences with the following cardiothoracic surgeons – Svensson, Roselli, Gillinov, Mihaljevic, Smedira, and Pettersson.
Keep on tickin!
Adam
Adam's Newest Blogs
Adam's Newest Posts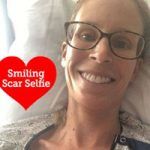 Sara Educates & Inspires 38,443 People About Heart Valve Surgery! Learn More.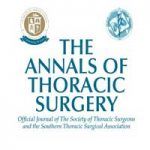 New Study: Heart Surgery Not Linked to Memory Decline Learn More.