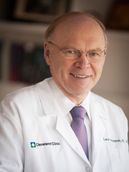 Dr. Lars Svensson
Dr. Lars Svensson

Heart Surgeon

Cleveland Clinic
9500 Euclid Avenue
Cleveland, OH 44195
(866) 448-2746
About Dr. Lars Svensson,
Heart
Valve

Surgeon

Hello! My name is Dr. Lars Svensson and I am a cardiac surgeon having graduated from University of Witwatersrand Faculty of Medicine - Johannesburg, South Africa in 1978. To date, I have performed approximately over 10,000 cardiac surgeries, of which over 4,000 involved heart valve procedures. I regularly perform surgery at Cleveland Clinic. Read more...

36 Patient Reviews for
Dr. Svensson

"Dr. Lars Svensson and Cleveland Clinic took great care of me during my bicuspid aortic valve replacement surgery!"
-- Connie Taylor, heart valve surgery patient
"Dr Lars Svensson was amazing!
He did all my pre-op testing in one day! I was referred by my cardiologist and it was set for me to go to Cleveland and have lab work, see a cardiologist, have an Echocardiogram, an EKG, and a CT of my heart, then see the surgeon in the afternoon!
All my tests were completed by my appointment time! He compared my new testing to my old testing and explained everything in terms that me and my family understood! He told me my stenosis was severe and recommended surgery as soon as possible! I left there on March 12, 2020 with a surgical plan and a surgery date of March 24, 2020! All the shutdowns for COVID-19 were just beginning and I was so worried that my surgery would be postponed but I called and spoke with Dr Svensson's nurse and she assured me that my case was considered emergent and it would be done as scheduled! I had an Inspiris tissue AVR with aortic root aneurism repair via OHS On 3/24/2020 at the Cleveland Clinic in Ohio. My husband was allowed to accompany me in to the hospital and to the pre-op holding area! When I went into surgery he was allowed in the waiting room and spoke with the doctor after surgery! He was allowed to see me once, I was still asleep and on a ventilator but at least he knew I was ok and in good hands! My daughter actually called me on my cell phone that same day... My nurse had just gotten it out of my bag and plugged it in. She handed it to me and it rang... I do not remember what I said but I did talk to her!! lol 😂
The nurses were really awesome! It was hard not having my family there to help me but it was motivating to push me to do everything they ask and more so that I could go home as soon as possible! I was discharged on Saturday after my surgery to a hotel with my husband for two days! I saw the nurse practitioner on Monday morning and was discharged to home!
They were completely wonderful in Cleveland and I feel fortunate to have this behind me! I am focused on my recovery now!! "
-- Amanda Cabell, Aortic Valve, Valve Replacement, Median Sternotomy, Root Replacement, 03/24/2020

> See 35 more patient testimonials
My Specialities &
Clinical Interests
My heart surgery specialties include:
Aortic valve surgery, complex aorta surgery, endovascular treatment
Heart surgery for patients with Marfan syndrome
Modified David's reimplantation procedure, alternative access Transcatheter Aortic Valve Replacement (TAVR)
In addition, I have research and clinical interests specific to:
Protection of the brain during cardiovascular surgery
Minimally invasive and percutaneous valve surgery
Aortic including biscupid valve repair and aorta surgery
Education, Training & Certificates
Dr. Lars Svensson, heart surgeon, graduated from University of Witwatersrand Faculty of Medicine - Johannesburg, South Africa in 1978.
After medical school, Dr. Svensson completed a General Surgery Residency at Johannesburg General Hospital in 1986. Then, Dr. Svensson completed a Fellowship in Cardiovascular Surgery in 1987. Next, Dr. Svensson completed a Cardiothoracic Surgery Fellowship in 1989 and a Cardiothoracic Surgery Residency in 1991 at Baylor College of Medicine.
In addition to being board certified in the United States, Dr. Svensson is also board certified for Thoracic, Cardiac and Vascular Surgery by the Royal College of Physicians & Surgeons in Canada and General Surgery by the Royal College of Surgeons of Edinburgh and the Royal College of Physicians & Surgeons in Canada.
During his career, Dr. Svensson has received several awards, acknowledgements and special credentials including:.
* 2013, National Marfan Foundation, Hero with a Heart Award * 2008, King James IV Professor of Surgery, Royal College of Surgeons of Edinburgh * 2007, Second Place, Cleveland Clinic Top 10 Innovations of 2007 * 2000, Who's Who in Finance and Industry * 1999, Top Doctors * 1997, Who's Who in Medicine * 1997, Who's Who in the World * 1996, Who's Who in America * 1996, Who's Who in Science and Engineering * 1996-1998, Lahey Clinic Neurocognitive Research Grant * 1994, Dana Fund Research Fellowship * 1993, Lahey Clinic Research Grant * 1992, Director's Award for Professional Leadership, Houston V.A.M.C * 1992, V.A. Rag Research Fund Award * 1991, DeBakey Heart Fund Research Award
Schedule Appointment

with Dr. Lars Svensson, MD

To schedule an appointment with Dr. Svensson, you can:
Call

(866) 448-2746

right now
Request an appointment by clicking here.
The office of Dr. Svensson is located at 9500 Euclid Avenue, Cleveland, OH 44195. To get driving directions to this office, please click the map below.
> Click for driving directions to Dr. Svensson's office.
Page last updated: May 15, 2020