Breaking News: FDA Approves Low-Risk TAVR Devices by Edwards Lifesciences & Medtronic
By
Adam Pick
- Patient, Author & HeartValveSurgery.com Founder
It's official!
The Food and Drug Administration (FDA) just approved the expanded use of transcatheter aortic valve replacement (TAVR) for low-risk patients with severe aortic stenosis, a potentially fatal type of valvular heart disease if not treated. Learn about the dangers of aortic stenosis here.
The FDA previously approved TAVR for inoperable, high-risk and intermediate-risk patients with aortic stenosis.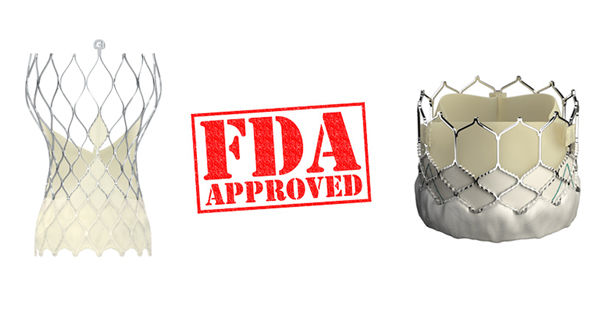 TAVR has been considered a "revolutionary" technology for patients with heart valve disease. Unlike surgical aortic valve replacement (SAVR), TAVR is a non-invasive procedure that has several patient benefits including:
No incision to the patient's sternum or ribs
The patient is not required to go on the heart-lung machine
Hospital stays are typically significantly less
The recovery time for TAVR patients is typically much faster

Dr. Michael Mack, Heart Surgeon and National Co-Principal Investigator of the
PARTNER III Low Risk TAVR Trial (The Heart Hospital Baylor Plano)
Dr. Michael Mack, the National Co-Principal Investigator of the PARTNER III Low-Risk TAVR Clinical Trial (see below) and a leading heart surgeon at The Heart Hospital Baylor Plano, shared with me, "With the FDA approval of TAVR in patients who are at low surgical risk, risk is now no longer a factor in deciding who is a candidate for TAVR. The decision as to TAVR or surgery should now be based on a patient's age, risk for TAVR and need for combined procedures. This 12-year journey of randomized trials in over 8,000 patients has led to a strong evidence base of benefit and the safe dispersion of this new and innovative treatment for patients with aortic stenosis."
Why Did the FDA Approve Low-Risk TAVR?
Similar to other FDA approvals for medical technology, the expanded indication of Low-Risk TAVR follows an extensive amount of clinical research that evaluated the safety and the effectiveness of TAVR.
The research evaluated for Low-Risk TAVR was collected during pivotal clinical trials sponsored by Edwards Lifesciences and Medtronic, two leading heart valve manufacturers that make many different types of heart valve replacement and heart valve repair products.
The PARTNER III Low-Risk TAVR Clinical Trial
As reported in the post, the Edwards Lifesciences clinical trial, known as PARTNER III, evaluated the performance of the SAPIEN transcatheter aortic valve replacement. The SAPIEN was the first TAVR to receive FDA approval for inoperable patients in 2011.
Many patients in our community had great results with the SAPIEN valve. Specific to the Low-Risk TAVR clinical trial, here is the patient success story of Jean Frank who was part of the PARTNER III research study.
The Evolut Low-Risk TAVR Trial
Along with the results from the PARTNER III study, the FDA reviewed the results from the Evolut Low-Risk TAVR Trial sponsored by Medtronic.
The results of the Evolut Low-Risk Trial were announced at the American College of Cardiology Conference in New Orleans earlier this year. To learn more about the Evolut Low-Risk Trial for aortic stenosis patients, click here.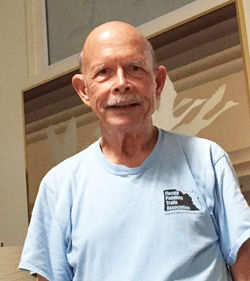 John Corzine - Evolut TAVR Patient
Specific to the performance of the Evolut TAVR, John Corzine, an aortic stenosis patient and kayaking enthusiast from Florida, recently wrote to me saying, "Adam - Thank you so much for your book and what you are doing online. For 15 years, I knew about my aortic stenosis. Doctor Stephen McIntyre placed my Medtronic Evolut in 2018. I have never looked back. Awesome procedure and wonderful doctor. Adam, your website made all the difference."
A Transformative FDA Approval for Patients?
The impact of the FDA approval for Low-Risk TAVR could be a major win for aortic stenosis patients.
According to a New York Times report, "As many as 20,000 patients a year would be eligible for [Low-Risk] TAVR, in addition to the nearly 60,000 intermediate-risk and high-risk patients who get the operation now."
In this patient community, we have much to be thankful for. The reality of aortic valve replacement surgery with no chest incision, no rib incision, no heart-lung machine, less time in the hospital, and a very short recovery time is downright wonderful.
When reflecting upon the FDA approval of Low-Risk TAVR, Dr. Charles Davidson, a leading interventional cardiologist and prinicipal investigator of the PARTNER III clinical trial at Northwestern Medicine, shared with me, "The treatment of aortic valve disease has been transformed over the last decade. The recent studies have demonstrated improved safety and faster recovery with transcatheter aortic valve replacement compared to open heart surgery. This FDA approval extends the benefit of this treatment to a broader population of patients with symptomatic severe aortic stenosis."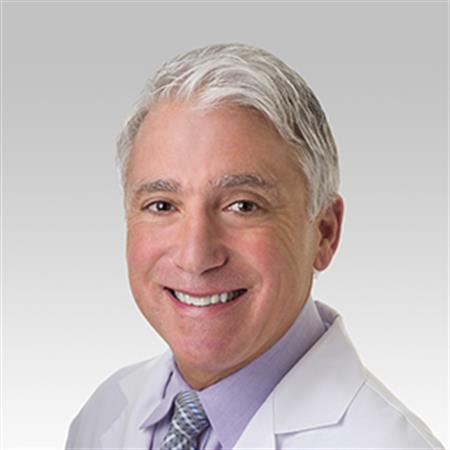 Dr. Charles Davidson, Interventional Cardiologist and
PARTNER III Prinicipal Investigator (Northwestern Medicine)
At the same, patients need to remember that TAVR remains a relatively new therapy for severe aortic stenosis patients. As Dr. Lars Svensson, Chairman of the Cleveland Clinic Heart & Vascular Institute, noted about the recent Low-Risk TAVR clinical trials, "These findings are encouraging for TAVR in low-risk patients. But the major question around effectiveness is the issue of potential long-term structural deterioration of TAVR valves in low-risk patients, who tend to be younger than other TAVR candidates."
For this reason, the research studies - PARTNER III and Evolut Low-Risk Trial - will have up to a 10-year patient follow-up to better understand TAVR durability in lower risk patients.
Congratulations to the Low-Risk TAVR Research Teams, Edwards Lifesciences and Medtronic!
On behalf of the patients, I would like to extend a humongous thanks to all of the research teams that treated over 2,400 patients with TAVR devices in the PARTNER III and Evolut clinical trials. In addition, I'd like to thank Edwards Lifesciences and Medtronic for their research, their TAVR development and their commitment to advancing valvular therapy with this next-generation technology.
TAVR really is an extraordinary medical advance that can potentially save the lives of thousands of people who suffer from aortic stenosis, a disease that is often mis-diagnosed and under-treated.
Keep Learning About TAVR!
Page last updated: September 17, 2020