60 Minutes After TAVR, Harolyn Looks This Good!
By Adam Pick on May 10, 2018
On January 10, 2017…
I received a phone call from Harolyn, an aortic stenosis patient, from Springfield, Missouri.  Like so many patients I speak with, Harolyn was a bit nervous, a bit concerned and a bit apprehensive about the possibility of heart valve surgery in her life.  So you know, Harolyn was no stranger to disease.  She already had 3 bouts with cancer that required radiation and chemotherapy.
As we spoke, I did my best to calm her fears and educate Harolyn about potential treatment options.  The more we spoke, the more I learned that Harolyn was her own best advocate.  She had already spent time on HeartValveSurgery.com – educating herself about aortic stenosis and the minimally invasive therapies that might treat her narrow aortic valve.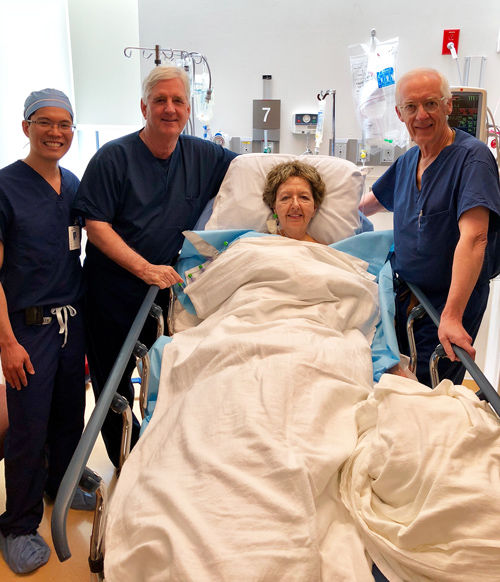 Harolyn, TAVR Patient, with Dr. Brown & Dr. Mack
She said to me, "Adam, I watched your video about transcatheter aortic valve replacement (TAVR) with Dr. Micheal Mack.  That sounds really interesting.  I'm willing to travel for that."
Long story short… I sent an email to Dr. Michael Mack.  So you know, Dr. Mack is one of the leading TAVR specialists in the world.  Guess what?  Dr. Mack actually picked up the phone and called Harolyn.  No joke!  Fourteen months later, after Harolyn's aortic stenosis progressed to severe, she had a TAVR at The Heart Hospital Baylor Plano with Dr. Mack and Dr. Brown in Texas.  Fyi, that happened yesterday!!!
I have to admit. Harolyn, who is 78 years young, looks pretty darn good for just having her aortic valve replaced.
Many thanks to Harolyn for sharing her experience with me.  I am so happy she is on her way to recovery.  And, many thanks to Dr. Mack, Dr. Brown and The Heart Hospital Baylor Plano team for taking care of Harolyn and her family!!!
Keep on tickin' Harolyn!
Adam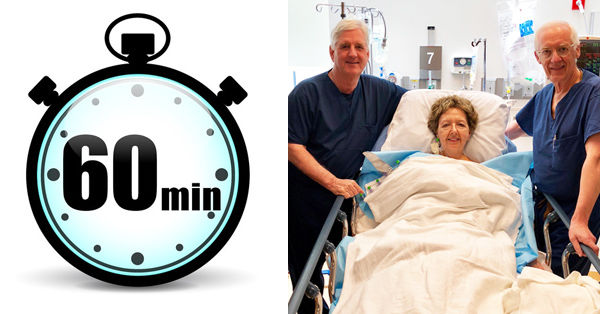 Adam's Newest Blogs
Adam's Newest Posts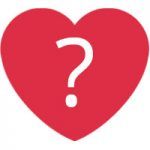 Surgeon Q&A: "What Criteria Do Heart Surgeons Use to Choose a Heart Valve Replacement?" asks Peter Learn More.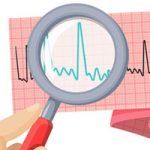 "How Do I Know When My AFib Is Gone After Heart Surgery?" asks Linda Learn More.