1,000 TAVRs for The Heart Hospital Baylor Plano!
By Adam Pick on November 29, 2017
The evolution of transcatheter aortic valve replacement (TAVR) has transformed from a crazy idea to a life-saving therapy during the past 25 years. Throughout that time, many dedicated doctors, research staffs, clinical specialists and medical device companies joined forces to bring about a "new age" in minimally invasive, valvular therapy that does not require an incision to the patient's sternum or ribs.
One team that has powered the TAVR revolution is Dr. Michael Mack, the past-president of The Society of Thoracic Surgeons, and Dr. David Brown, a world-renown cardiologist, at The Heart Hospital Baylor Plano.
I could ramble on-and-on about their commitment to TAVR.
I could ramble on-and-on about their efforts to transform an industry.
Instead, I wanted to share this wonderful video which celebrates their unique journey to their 1,000th TAVR procedure completed last week.
On behalf of our community, I would like to extend a mighty "Congratulations!" to Dr. Mack, Dr. Brown and the entire team at The Heart Hospital Baylor Plano for reaching their 1,000th TAVR procedure.  That means you Dr. Ryan, Dr. Moore, Dr. Smith, Dr. Brinkman, Dr. Hutcheson, Dr. Harrington, Dr. Schaffer, Dr. George, Dr. Holper, Mark Valentine, Randy Johnson, Lauren Roth, Joy Kindrat, Kathleen Harder, Necole Kell, Jordan Wooley, Cecil Mahoney, Lisa Marsh, Kathleen Harder, Jillian Clark, Katie Hobbs, and Tammy Goodenow!
It has been great getting to know all of you over the years. Your transformational approach to patient care and all valvular advances, including TAVR, is… Extraordinary!!!  On behalf of our patient community, thank you!!!
Keep on tickin!
Adam
Adam's Newest Blogs
Adam's Newest Posts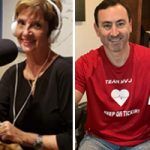 My Interview On "Connecting Caregivers" Radio Show with Linda Burhans Learn More.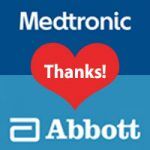 Medtronic & Abbott Join Forces to Support You! Learn More.