June 19th, 2014
In case you missed the big news last week…
The CoreValve, a new transcatheter aortic valve replacement (TAVR) device, just received FDA approval for "high risk" patients with severe aortic valve stenosis. It's big news because this is the second, accelerated FDA approval for this medical device — in less than 6 months. As you might recall, the CoreValve received FDA approval for "inoperable" patients in January.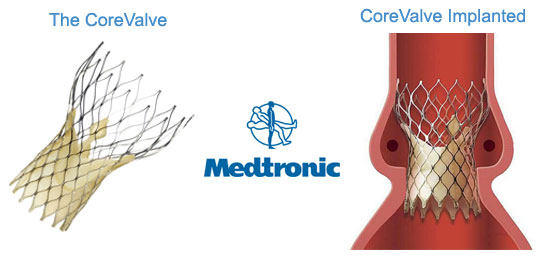 If you didn't know, the CoreValve is a next generation TAVR technology that requires no incision to the patient's sternum or ribs.
Yes, you read that correctly! A CoreValve can be implanted in the patient's heart using very minimally invasive techniques. Furthermore, the CoreValve leverages self-expanding valve technologies to position the valve.
To help you learn about the CoreValve, here is a very interesting video which shows how this next-generation TAVR valve works.