Just last week, I was talking to Paul, my neighbor, about our 'Top 5 Actors' of all time.  With movies like Good Will Hunting, Dead Poets Society, Good Morning Vietnam, and The World According to Garp, the comedian and Oscar-award winning actor, Robin Williams topped my list.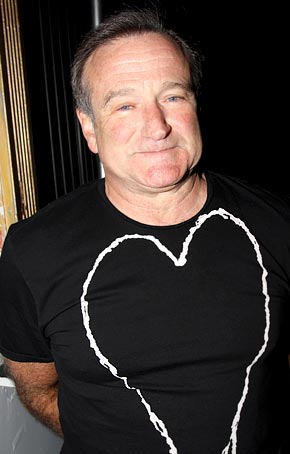 Robin Williams (1951-2014)
I'm guessing that some of you might think I'm a tad bias towards Robin Williams — considering that he had aortic valve replacement and mitral valve repair surgery in 2009. But, the truth is… Robin Williams' valvular work, or "plumbing" as he called it, had zero impact on my discussion with Paul.