There is nothing better than a great patient success story. So, when I received this update from Shannon about babies, bicuspid aortic valves, mechanical valve replacements and Coumadin, I just had to post it. Here is what Shannon wrote to me…
Hey Adam!
I know it has been some time since I last wrote to you with an update.  I'm not even sure where I left off last time.  =)  Quick recap:  I had an aortic aneurysm repair done in May 2009 at Emory University Hospital.  Shortly after this surgery, I wrote you looking for advice on getting pregnant with a bicuspid aortic valve.  WELL…..  I am happy to report that it was very possible!  I gave birth to my son in March 2011!  I had no complications but was monitored VERY closely by my excellent team of doctors in Tallahassee, Florida.  (I did have a scheduled C-section.)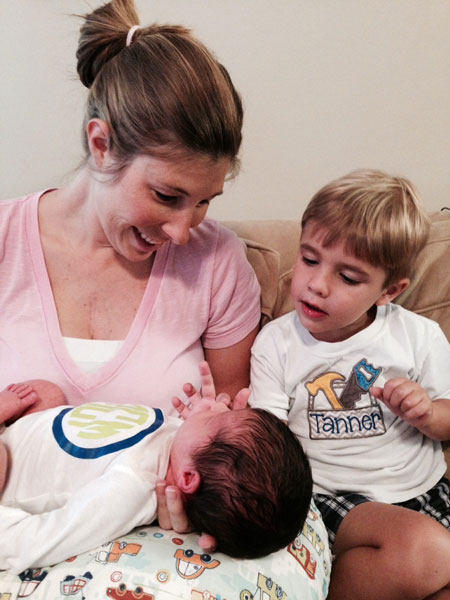 Shannon with Tanner and Ava
Shortly after Tanner's first birthday, I started experiencing some breathing complications.  It was determined that it was time to replace my aortic valve.  After a lot of thought and prayers, my family and I decided that it would be best to get a mechanical valve since this was my second open heart surgery in three years.