April 28th, 2013
In 2010, we donated $5,000 to the Gift of Life to help pay for the cardiac surgery of Victor Saravia, an incredibly cute, one-year old boy from El Salvador. The procedure — that was performed by Dr. John Morales at Driscoll Hospital at Corpus Cristi, Texas — was a success and Victor went home to his family.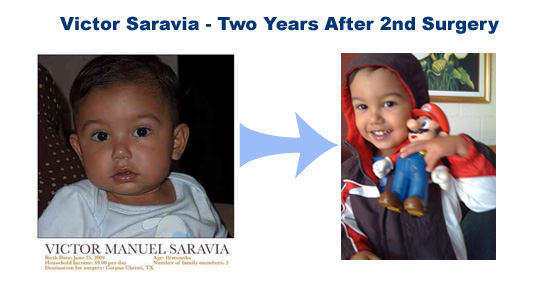 The other day, I received an unexpected update from the Saravia family on my Facebook page. As you can see in the picture above, Victor has transformed from a baby to a toddler – who appears to be quite fond of the Mario Brothers toys.
In addition to the picture, I also received a note from Patricia Saravia.