Great news! Next Tuesday, September 16, I'll be speaking at the "Bicuspid Aortic Valve — Beyond The Basics" conference in Chicago. The event, which is hosted by Northwestern Medicine's Bluhm Cardiovascular Institute and Lurie Children's Hospital is going to be an incredible experience with several leading BAV specialists including Dr. Puthumana, Dr. Fedak, Dr. Young and Dr. Malaisrie.
Please see the the flyer below for details. To register, click here.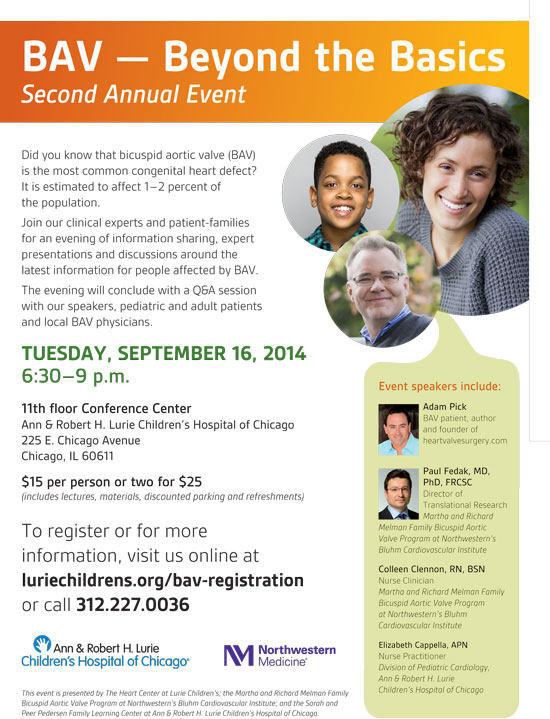 Also, if you have just been diagnosed with a bicuspid valve — which is the most common congenital defect affecting up to 2% of the population — here's a great educational video about BAV with Dr. Paul Fedak.