I just received a great question from Mark about symptoms and potential, patient limitations relating to aortic stenosis and aortic regurgitation.
In his email, Mark writes, "Adam, I was diagnosed in 1999 with Aortic Regurgitation at age 47 and receive annual echos and check up. This year 2014 at age 62, I was diagnosed with Aortic Stenosis, I believe moderate at 1.2 to 1.5 CM2. I have reported to my cardiologist mild shortness of breath and very regular and annoying palpations. My job is high stress and at times includes extreme over exertion. I can't seem to keep up and at times feel very fatigued, short of breath and ill.  My cardiologist is great, but he said my age may be the primary reason, not my heart disease. My primary care physician tends to disagree and thinks my Aortic Stenosis is primarily responsible. My question is with moderate aortic stenosis and aortic regurgitation, is there risk to extreme over exertion, and high stress? I am asking for your opinion because of your knowledge on the subject."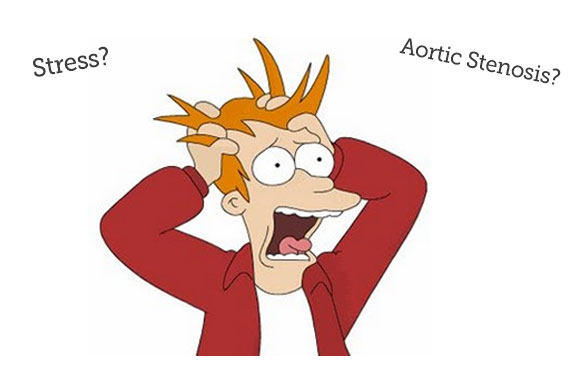 I wanted to provide Mark an expert response to his question so I contacted Dr. Jeff Gibson, a cardiac surgeon from Nashville, Tennessee. So you know, Dr. Gibson has treated many members of our community including LaTonya Blair, Thomas Bryant and Carol Chandler.