April 24th, 2014
I am very excited to announce that the Inland Empire Heart & Vascular Institute at St. Bernardine Medical Center just launched a new Heart Valve Clinic Microsite at HeartValveSurgery.com. So you know, many patients from our community — including Fred Stieg, Eugenie Magana and Charlene Wasson — have had great surgical outcomes at St. Bernardine.
If you didn't know… St. Bernardine has been performing open heart procedures for more than 50 years. To see their new microsite, please click here.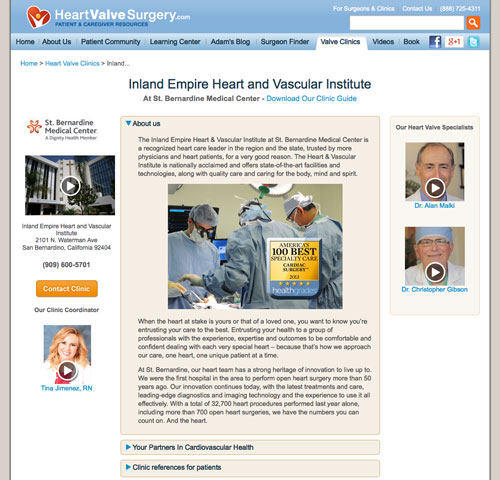 Another interesting fact is that St. Bernardine is one of the largest cardiac programs in Southern California. During 2013, the St. Bernardine team performed over 700 open heart procedures including the full spectrum of valve therapies — including mitral valve repair and aortic valve replacement.