Home
> Heart Valve Clinics
Searching for a patient-recommended heart valve clinic?
Click a red pin to learn about heart valve specialists near you. Learn More.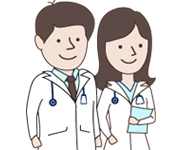 Click a red pin to:
Learn about clinics
Meet doctors
See patient stories
Go on virtual tours

Patients say:
"Thanks to the heart valve clinic directory, I quickly researched several cardiac centers."

Or, click the links below...
Boston, Massachusetts
(866) 306-9027
Cleveland, Ohio
(866) 330-3628
Greenville, North Carolina
(866) 306-7928
Orlando, Florida
(866) 306-9263
Plano, Texas
(469) 361-4952
Fort Lauderdale, Florida
(866) 306-6882
New York, New York
(866) 306-8012
New York, New York
(888) 293-1074
Chicago, Illinois
(866) 306-2401
Atlanta, Georgia
(404) 618-0461
San Bernardino, California
(909) 600-5701
Redwood City, California
(866) 476-0590
Los Angeles, California
(866) 306-0952
Charlottesville, Virginia
(434) 270-0127