Alta Bates Summit Cardiovascular Center
Alta Bates Summit Cardiovascular Center
Alta Bates Summit Cardiovascular Center
350 Hawthorne Ave,
Oakland, California 94609
Alta Bates Summit Cardiovascular Center

The Alta Bates Summit Cardiovascular Center of Excellence is a nationally recognized heart center, providing top-rated cardiac care by a team of heart doctors and cardiac specialists. The program offers diagnostic and treatment techniques, using state-of-the-art technology which gives our patients personalized care and a close partnership with our physicians. We deliver outcomes that meet or exceed national benchmarks.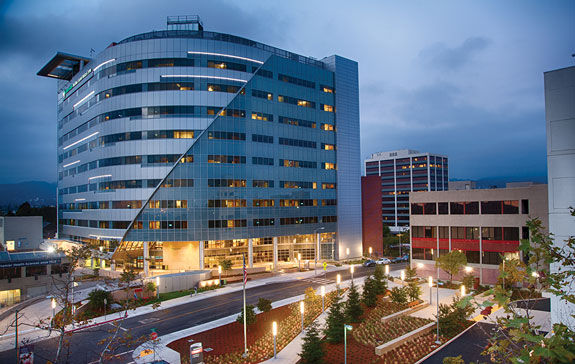 We are a California leader in developing minimally invasive heart surgery. Alta Bates Summit Medical Center was the first center on the West Coast and the second center in the United States to use minimally invasive vein harvesting during coronary artery bypass surgery. Since then, we've expanded our minimally invasive techniques to include valve repair and replacement known as port access valve surgery, and we are a teaching center for this technique.
Learn more.
Nationally Ranked in Outcomes
Our outstanding outcomes mean that patients receive the best care available in the East Bay as illustrated by these achievements:
Society of Thoracic Surgeons awarded us a rating of two stars for coronary bypass surgery (CABG) and aortic valve replacement (AVR) surgery.
Outstanding door-to-balloon time rates, an indicator of how fast heart attack treatment begins, serving as survival predictor.
Top ranked in the country for heart surgery by a leading consumer ratings publication.
High volume with outcomes that meet or exceed national benchmarks for TAVR.
Meet Our Heart Valve Specialists
Alta Bates Summit Cardiovascular Center has assembled a special team of heart valve specialists that are committed to getting patients the best results. Our team consists of many leading surgeons and cardiologists that you can learn more about by clicking the links below:
Our Patients Say

"I was very pleased with the outcome of this operation. Everyone was surprised at how quickly I was out of hospital and back home. The surgery was 2 weeks ago, and now I am walking 2 miles ... Read more.

"I was apprehensive at first but soon-after I realized I was with very professional folks that would handle my procedure. I was shown a video two days prior to my surgery that explained the ... Read more.
Have A Question? Call Shaun at (510) 694-0820
Hi, my name is Shaun Coker-Maidenberg and I am the heart valve clinic coordinator for Alta Bates Summit Cardiovascular Center.
I have extensive experience helping heart valve patients just like you throughout the surgery process. Working with you, I help you understand each step, making you comfortable as well as ensuring a smooth pre- and post-surgery process.
Some of the ways I help you include coordinating your testing and doctor appointments on the same day wherever possible for your convenience. I also do extensive follow up ... Read more.
Clinical References For Our Patients
To help you learn more about Alta Bates Summit Cardiovascular Center, here are references for you:
Schedule Appointment
To schedule an appointment, you can:
Call (510) 694-0820 right now
Request an appointment by clicking here.
Our hospital is located at 350 Hawthorne Ave, Oakland, California. For driving directions to this office, please click the map below.
> Click for driving directions.