Dr. Junaid Khan
,

Heart Valve Surgeon


Hello! My name is Dr. Junaid Khan and I am a cardiac surgeon having graduated from UCLA in 1989. To date, I have performed approximately thousands of cardiac surgeries, of which several thousand involved heart valve procedures. I regularly perform surgery at Alta Bates Summit Medical Center. Read more...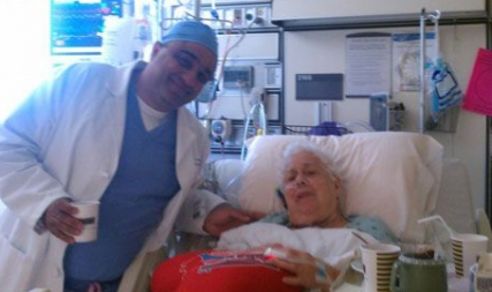 31 Patient Reviews for Dr. Khan

"To my pleasant surprise, I have experienced very little pain and my recovery has been much faster than expected. This is my 2nd open heart surgery. Thanks Dr. Khan!"
-- Mildred Burns, heart valve surgery patient
"Dr. Khan fast tracked my port access mitral valve repair after an incident came out of the blue. He accommodated our unusual schedule demands. The procedure went smoothly and recovery has been steady, although slower than I mistakenly expected."
-- Carter Dunlap, Mitral Valve, Valve Repair, 06/01/2017

> See 29 more patient testimonials
My Specialities & Interests
Specific to heart valve surgery, you should know that I have several specialties including:
Minimally invasive heart valve surgery
Mitral valve repair
Aortic valve replacement
In addition, I have research and clinical interests specific to:
Surgical outcomes and data analysis

Education, Training & Certificates
Dr. Junaid Khan, heart surgeon, graduated from UCLA in 1989.

Schedule Appointment with Dr. Khan
To schedule an appointment with Dr. Khan, you can:
Call

(888) 536-2451

right now
Request an appointment by clicking here.
The office of Dr. Khan is located at 3300 Webster #500, Oakland, CA 94609.
To get driving directions to this office, please click the map below.
> Click for driving directions to Dr. Khan's office.

More About
Dr. Junaid Khan
Alta Bates Summit Medical Center
3300 Webster #500
Oakland, CA 94609
(888) 536-2451

Download Surgeon Guide
Have A Question? Call Us at (888) 725-4311
HeartValveSurgery.com
P.O. Box 4049
Redondo Beach, CA 90277
Phone: (888) 725-4311
© 2017 HeartValveSurgery.com. All Rights Reserved