Dr. Junaid Khan
Dr. Junaid Khan

Heart Surgeon

Alta Bates Summit Cardiovascular Center
3300 Webster #500
Oakland, CA 94609
About Dr. Junaid Khan,
Heart
Valve

Surgeon

Hello! My name is Dr. Junaid Khan and I am a cardiac surgeon having graduated from UCLA, David Geffen School of Medicine in 1989. To date, I have performed approximately 4,000 cardiac surgeries, of which 2,000 involved heart valve procedures. I regularly perform surgery at Alta Bates Summit Cardiovascular Center. Read more...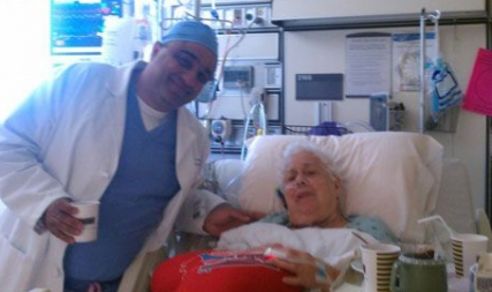 36 Patient Reviews for
Dr. Khan

"To my pleasant surprise, I have experienced very little pain and my recovery has been much faster than expected. This is my 2nd open heart surgery. Thanks Dr. Khan!"
-- Mildred Burns, heart valve surgery patient
"Dr. Kahn is a very experienced cardio doctor and well known in his field. He sat down with me in his office and went through the procedure for repairing the mitral valve. He also had other members of his staff discuss the procedure so that I was fully aware of the up coming event. Actually, Dr. Kahn was one of 6 doctors who came to see me after the surgery to check on the outcome. The outcome was very successful."
-- Derek Daniels, Mitral Valve, Valve Repair, Maze Procedure, 01/16/2019

> See 35 more patient testimonials
My Specialities &
Clinical Interests
My heart surgery specialties include:
Minimally invasive heart valve surgery
Mitral valve repair
Aortic valve replacement
In addition, I have research and clinical interests specific to:
Surgical outcomes and data analysis
Education, Training & Certificates
Dr. Junaid Khan, heart surgeon, graduated from UCLA, David Geffen School of Medicine in 1989.
After medical school, Dr. Khan completed a General Surgical Residency at University of California, San Francisco and a Cardiac and Thoracic Surgery Residency at University of California, San Francisco. Dr. Khan is board certified in Thoracic and Cardiac Surgery and is involved in many research studies to advance the cardiac care of mitral valve disease and atrial fibrillation. Dr. Khan has a special interest in minimally invasive procedures for the treatment of mitral valve disease including endoscopic mitral valve repair.
Schedule Appointment

with Dr. Junaid Khan, MD

To schedule an appointment with Dr. Khan, you can:
Call

(888) 536-2451

right now
Request an appointment by clicking here.
The office of Dr. Khan is located at 3300 Webster #500, Oakland, CA 94609. To get driving directions to this office, please click the map below.
> Click for driving directions to Dr. Khan's office.
Watch Educational Videos with Dr. Junaid Khan
Learn about heart valve surgery from Dr. Khan in these videos:
Doctor Q&A with Dr. Junaid Khan: What Should Patients Know About High Heart Rates & Loud Heartbeats After Heart Surgery?

Pumphead After Heart Surgery: Surgeon Q&A with Dr. Junaid Khan
News & Online References Featuring Dr. Junaid Khan
Here is the latest news featuring Dr. Junaid Khan:
Page last updated: October 17, 2022