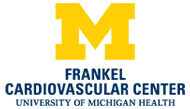 University of Michigan
University of Michigan
University of Michigan
1500 E. Medical Center Dr,
Ann Arbor, MI 48109
(734) 627-1599
University of Michigan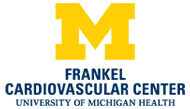 Cardiovascular disease is the number one killer of Americans today. The University of Michigan Samuel and Jean Frankel Cardiovascular Center is on the forefront of innovative, advanced efforts to combat the magnitude of cardiovascular disease. Specific to heart valve disease, the Frankel Cardiovascular Center has expert, multidisciplinary medical teams, ongoing research at our new Cardiovascular Research Center, and a clinical building where our patients can take advantage of advanced technologies in beautiful surroundings.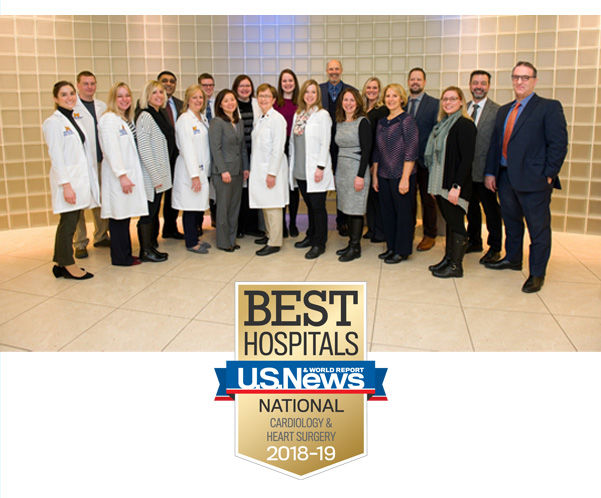 Using the latest surgical and minimally invasive techniques our valvular experts include Stanley Chetcuti, Himanshu Patel, P. Michael Grossman, G. Michael Deeb, Matthew Romano and Daniel Menees (from left to right in the picture above).
Over 1,000 TAVR Procedures & Counting...
U-M Frankel Cardiovascular Center offers patients all available aortic valve replacement (TAVR) options and recently celebrated performing its 1,000th TAVR procedure—the most in Michigan.
Meet Our Heart Valve Specialists
University of Michigan has assembled a special team of heart valve specialists that are committed to getting patients the best results. Our team consists of many leading surgeons and cardiologists that you can learn more about by clicking the links below:
Our Patients Say

I am convinced that seeking Dr. Bolling out was the best decision I made with regard to my mitral valve ... Read more.
Have A Question? Call Erica at (734) 627-1599
Hi, my name is Erica Long and I am the heart valve clinic coordinator for University of Michigan.
As the coordinator for our program, I work closely with both patients and their families to schedule appointments and testing requested by our valve team. Throughout your care, I will be a central contact person you can rely on to provide information and support.
I look forward to helping you and your family through this process. If you like, you can call me directly at (734) 627-1599.
Thanks! ... Read more.
Clinical References For Our Patients
To help you learn more about University of Michigan, here are references for you:
Schedule Appointment
To schedule an appointment, you can:
Call (734) 627-1599 right now
Request an appointment by clicking here.
Our hospital is located at 1500 E. Medical Center Dr, Ann Arbor, MI. For driving directions to this office, please click the map below.
> Click for driving directions.