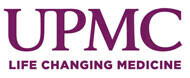 University of Pittsburgh Medical Center (UPMC)
University of Pittsburgh Medical Center (UPMC)
University of Pittsburgh Medical Center (UPMC)
200 Lothrop Street,
Pittsburgh, PA 15213
University of Pittsburgh Medical Center (UPMC)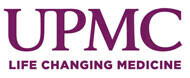 The UPMC Center for Heart Valve Disease offers patients and their families a collaborative approach to the diagnosis and treatment of heart valve disease.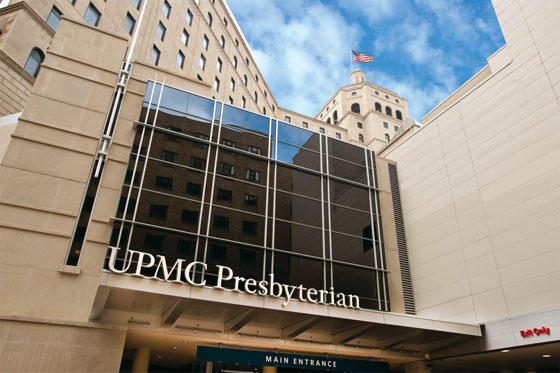 As part of the UPMC Heart and Vascular Institute, our multidisciplinary team of experts includes cardiothoracic surgeons, interventional cardiologists, echocardiologists, and radiologists, as well as specially trained support staff. Our experts incorporate advanced technology and procedures to provide patients with the best evidence based care and options to take part in clinical trials, leading to greater patient satisfaction and improved patient outcomes.
Learn more.
Better Research, Better Diagnostics, Better Treatment
UPMC's Center for Valve Disease is committed to the research, development, and application of better diagnostics, disease prevention tactics, and advanced surgical repair strategies for all patients with heart valve disease.

UPMC is the most experienced center for transcatheter aortic valve repair (TAVR) in Western Pennsylvania, having performed more than 1,500 TAVR procedures and offering TAVR as the standard of care for severe aortic stenosis and also in the newest clinical trials. Our cardiac surgeons have developed novel techniques to repair bicuspid aortic valve regurgitation, the most common congenital heart defect. And, our mitral valve experts are highly experienced in minimally invasive surgery and transcatheter mitral valve repair using the MitraClip®.
Meet Our Heart Valve Specialists
University of Pittsburgh Medical Center (UPMC) has assembled a special team of heart valve specialists that are committed to getting patients the best results. Our team consists of many leading surgeons and cardiologists that you can learn more about by clicking the links below:
Our Patients Say

In 2008, Charlene Melcher of Orlando, Florida got a shocking diagnosis. Just 45 years old at the time and a mom to young children, Charlene had an aortic aneurysm, and her doctor told her that she needed to ... Read more.

Colleen Shirey, a school teacher and salsa instructor, is very active. Although she had been diagnosed with mitral valve prolapse, she didn't let it stop her from enjoying her favorite activities. ... Read more.
Have A Question? Call Julie at (412) 504-7833
Hi, my name is Julie Schreiber and I am the heart valve clinic coordinator for University of Pittsburgh Medical Center (UPMC).
My background includes many years of clinical practice in aortic and cardiac surgery.
At UPMC, I am the Nurse Manager and Senior Practice Manager for the Center for Thoracic Aortic Disease. I am also your liaison to UPMC's Center for Heart Valve Disease. That said, I can help coordinate your care here at UPMC.
Please reach out to me with any questions or comments. I'm here to help!
You can ... Read more.
Clinical References For Our Patients
To help you learn more about University of Pittsburgh Medical Center (UPMC), here are references for you:
Schedule Appointment
To schedule an appointment, you can:
Call (412) 504-7833 right now
Request an appointment by clicking here.
Our hospital is located at 200 Lothrop Street, Pittsburgh, PA. For driving directions to this office, please click the map below.
> Click for driving directions.