USC Cardiothoracic Surgery has been a leader in the treatment of cardiothoracic diseases for more than 10 years. Under the leadership of Vaughn A. Starnes, M.D., USC surgeons have performed more than 15,000 open heart surgeries for heart valve valve repair and heart valve replacements and coronary artery bypasses, and more than 10,000 surgeries for diseases of the lungs, esophagus and chest wall.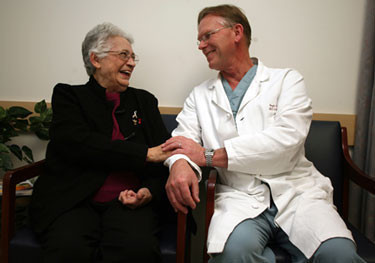 Our surgeons, along with their extensive clinical, research, and administrative staff, offer comprehensive state of the art therapy for all heart valve diseases - using standard and minimally invasive approaches - including aortic stenosis and mitral regurgitation.
In addition, USC surgeons offer a complete spectrum of care for pediatric cardiac and thoracic disease including Congenital Heart Disease, Pediatric Thoracic Diseases, End Stage Cardiac Disease, Heart Transplantation, End-Stage Pulmonary Disease and Lung Transplantation.