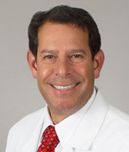 Dr. Craig Baker
Dr. Craig Baker

Heart Surgeon

Keck Hospital of USC
1520 San Pablo Street
Los Angeles, CA 90033

(866) 306-9021
About Dr. Craig Baker,
Heart
Valve

Surgeon

Hello! My name is Dr. Craig Baker and I am a cardiac surgeon having graduated from Georgetown University in 1995. To date, I have performed approximately several thousand cardiac surgeries, of which 1,000 involved heart valve procedures. I regularly perform surgery at hospitals including Keck Hospital of USC, Huntington Memorial Hospital, and Los Angeles County Hospital. Read more...

14 Patient Reviews for
Dr. Baker
"Dr. Baker was very attentive and made sure I didn't have any questions before my surgery. He came and saw me both before and after my surgery. Very pleasant bedside manner. My surgery was a success and was told that my valve should last me the rest of my life."
-- Ida Kawasaki, Mitral Valve, Valve Repair, 07/16/2018

"Dr. Craig Baker was the best surgeon I could have had. He had me feeling very positive since the first day. I was very sick but he never gave up on me. I made him work extra hard since my surgery was more complicated than what him and his team expected. I am beyond blessed to have fell in this surgeon's hands. His dedication, the person he is, and his work defines the great man he is. This was a life changing experience for me. Having surgery, having to return back to the OR in less than 24 hours, being on Ecmo for some days , I would not trust anyone else with my life the way I trust Dr. Baker. USC Keck of Medicine gave me a care beyond what I expected! I'm so happy I fell in the right hands of a great team and a great hospital."
-- Brenda Herrera, Aortic Valve, Ross Procedure, 05/09/2018

> See 12 more patient testimonials
My Specialities &
Clinical Interests
My heart surgery specialties include:
Aortic valve surgery
Mitral valve repair and replacement
Minimally invasive aortic and mitral valve surgery
In addition, I have research and clinical interests specific to:
Adult congenital heart disease
Surgical education
Education, Training & Certificates
Dr. Craig Baker, heart surgeon, graduated from Georgetown University in 1995.
After medical school, Dr. Baker completed five residency programs at the USC School of Medicine and the USC Department of Surgery. Dr. Baker also completed a Congenital Fellowship at the Children's Hospital of Los Angeles in 2006.
Dr. Baker is board-certified by the American Board of Surgery and the American Board of Thoracic Surgery. He is also a member of The Society of Thoracic Surgeons.
On July 1, 2017, Dr. Baker was appointed to the position of Chief of the Division of Cardiac Surgery at USC. Dr. Baker is also the Vice Chair of Surgical Education and the Program Director of Cardiothoracic Surgery at the Department of Surgery, Cardiovascular Thoracic Institute of USC.
Schedule Appointment

with Dr. Baker

To schedule an appointment with Dr. Baker, you can:
Call

(866) 306-9021

right now
Request an appointment by clicking here.
The office of Dr. Baker is located at 1520 San Pablo Street, Los Angeles, CA 90033. To get driving directions to this office, please click the map below.
> Click for driving directions to Dr. Baker's office.