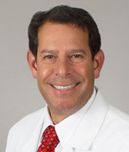 Dr. Craig Baker
Dr. Craig Baker

Heart Surgeon

Keck Hospital of USC
1520 San Pablo Street
Los Angeles, CA 90033
(866) 306-9021
About Dr. Craig Baker,
Heart
Valve

Surgeon

Hello! My name is Dr. Craig Baker and I am a cardiac surgeon having graduated from Georgetown University in 1995. To date, I have performed approximately several thousand cardiac surgeries, of which 1,000 involved heart valve procedures. I regularly perform surgery at hospitals including Keck Hospital of USC, Huntington Memorial Hospital, and Los Angeles County Hospital. Read more...

19 Patient Reviews for
Dr. Baker
"Dr. Baker is among the best surgeons in the world, but to me his number one in the world. He has treated me like family very caring, kind, takes time to explain everything until you understand, he also provides follow up as long as you need, you can always contact him and he always responds. Ashley and Early that work with Dr. Baker in clinic are the most lovable girls I have ever met. There is so much I can say about Dr. Baker I'm so grateful and I thank god he was my surgeon. Keck Hospital has provided me with exceptional support and service the nurses are the best! Always very caring and attentive to me thank you all!"
-- Jessica Canto, Aortic Valve, Pulmonary Valve, Valve Repair, Valve Replacement, Ross Procedure, 01/23/2019

"As a cardiologist at Johns Hopkins in Baltimore, with an original aortic valve replacement 37 years ago, and a known aortic root aneurysm, I was caught off guard when I developed breathing problems far from home in Los Angeles.
Evaluation showed my aneurysm had expanded greatly in a short period to 9 cm. Consultation with my premier cardiac surgeons at Hopkins and the Massachusetts General Hospital, all pointed to Dr. Baker at USC Keck, the Chief of Cardiac Surgery, and Dr Vaughn Starnes, the Chief of Surgery at USC.
Reputed to be among the best aortic and cardiac surgeons in the US, my wife (a Professor of Medicine at Johns Hopkins) got in touch with Dr Baker immediately at night from the imaging facility at another hospital. Literally within 5 minutes, Dr Baker responded and arranged transfer. Drs Baker, Dr Starnes and team performed an aortic root graft and replacement of an old mechanical valve with a tissue valve.
The procedure was complex, with a 4-day ICU stay. Dr. Baker monitored everything conscientiously, stayed in touch with my East coast docs, was always kind and pleasant. I recovered beautifully. The care was stellar, and the facility was pristine. Nursing care was superior. Dr. Baker's skills, communication, and responsiveness is top of the line.
While there, several emergency aortic dissections were admitted. It is pretty clear that this is a center of excellence with Dr. Baker at the helm. "
-- Lewis Becker, Aortic Valve, Valve Replacement, Median Sternotomy, Root Replacement, 01/16/2019

> See 17 more patient testimonials
My Specialities &
Clinical Interests
My heart surgery specialties include:
Aortic valve surgery
Mitral valve repair and replacement
Minimally invasive aortic and mitral valve surgery
In addition, I have research and clinical interests specific to:
Adult congenital heart disease
Surgical education
Education, Training & Certificates
Dr. Craig Baker, heart surgeon, graduated from Georgetown University in 1995.
After medical school, Dr. Baker completed five residency programs at the USC School of Medicine and the USC Department of Surgery. Dr. Baker also completed a Congenital Fellowship at the Children's Hospital of Los Angeles in 2006.
Dr. Baker is board-certified by the American Board of Surgery and the American Board of Thoracic Surgery. He is also a member of The Society of Thoracic Surgeons.
On July 1, 2017, Dr. Baker was appointed to the position of Chief of the Division of Cardiac Surgery at USC. Dr. Baker is also the Vice Chair of Surgical Education and the Program Director of Cardiothoracic Surgery at the Department of Surgery, Cardiovascular Thoracic Institute of USC.
Schedule Appointment

with Dr. Baker

To schedule an appointment with Dr. Baker, you can:
Call

(866) 306-9021

right now
Request an appointment by clicking here.
The office of Dr. Baker is located at 1520 San Pablo Street, Los Angeles, CA 90033. To get driving directions to this office, please click the map below.
> Click for driving directions to Dr. Baker's office.