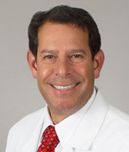 Dr. Craig Baker
Dr. Craig Baker

Heart Surgeon

Keck Hospital of USC
1520 San Pablo Street
Los Angeles, CA 90033
(866) 306-9021
About Dr. Craig Baker,
Heart
Valve

Surgeon

Hello! My name is Dr. Craig Baker and I am a cardiac surgeon having graduated from Georgetown University in 1995. To date, I have performed approximately several thousand cardiac surgeries, of which 1,000 involved heart valve procedures. I regularly perform surgery at hospitals including Keck Hospital of USC, Huntington Memorial Hospital, and Los Angeles County Hospital. Read more...

28 Patient Reviews for
Dr. Baker
"Dr. Craig Baker, along with his physician's assistant, Bob Sachs, and the USC staff did an outstanding job on my aortic aneurysms surgery. My initial surgery, done in Las Vegas for an ascending aortic aneurysm, rejected the stent. I was told by my physician that he placed the wrong stent.
I had an open wound with a major infection that was not resolved for 14 months. The original surgeon performed 9 surgeries attempting to remove the infection but was not able to.
After almost a year and a half of antibiotics, home health visits and my wife cleaning the same wound twice a day, nothing worked to heal me. I was actually getting worse.
Dr. Eric Woods referred me to Dr. Baker who saved my life. I am forever grateful for him and the staff at USC that was involved in getting me back on track.
I have lived in a nightmare for too long and now I am on the road to recovery... Finally!
Dr. Baker is a true gentleman and very professional."
-- Kenneth R Hall Jr, Aortic Valve, Valve Repair, Root Replacement, 05/05/2020

"One of the best mitral valve surgeons around. I consider myself fortunate to have had Dr. Baker as my surgeon. The surgery went much better than I thought it would. The week stay at the hospital was the most difficult part (lack of sleep, interruptions, etc.) Once I got home I was well into the recovery phase. Now six months later I have no problems. Thank you to Dr. Baker and Dr. Grey for providing me with excellent care."
-- David Hutchcraft, Mitral Valve, Valve Replacement, Maze Procedure, 10/09/2019

> See 26 more patient testimonials
My Specialities &
Clinical Interests
My heart surgery specialties include:
Aortic valve surgery
Mitral valve repair and replacement
Minimally invasive and complex valve repair and replacement procedures
In addition, I have research and clinical interests specific to:
Adult congenital heart disease
Surgical education
Education, Training & Certificates
Dr. Craig Baker, heart surgeon, graduated from Georgetown University in 1995.
After medical school, Dr. Baker completed five residency programs at the USC School of Medicine and the USC Department of Surgery. Dr. Baker also completed a Congenital Fellowship at the Children's Hospital of Los Angeles in 2006.
Dr. Baker is board-certified by the American Board of Surgery and the American Board of Thoracic Surgery. He is also a member of The Society of Thoracic Surgeons.
On July 1, 2017, Dr. Baker was appointed to the position of Chief of the Division of Cardiac Surgery at USC. Dr. Baker is also the Vice Chair of Surgical Education and the Program Director of Cardiothoracic Surgery at the Department of Surgery, Cardiovascular Thoracic Institute of USC.
Schedule Appointment

with Dr. Craig Baker, MD

To schedule an appointment with Dr. Baker, you can:
Call

(866) 306-9021

right now
Request an appointment by clicking here.
The office of Dr. Baker is located at 1520 San Pablo Street, Los Angeles, CA 90033. To get driving directions to this office, please click the map below.
> Click for driving directions to Dr. Baker's office.
News Featuring Dr. Baker
Here is the latest news featuring Dr. Craig Baker:
Page last updated: July 18, 2020