Is That Really Jeff's Bicuspid Aortic Valve?
By Adam Pick on December 14, 2020
I don't know about you… But, when I was first diagnosed with severe heart valve disease, I had no idea what a heart valve looked like.  I really didn't even know what my heart valves did.  All I knew was that I was diagnosed with a heart murmur when I was five years old. That's about it.
The more I researched my disease and my treatment options, the more I became fascinated by heart valve structures, function and disfunction.  It turned out that I had a bicuspid aortic valve.  Two of my aortic valve flaps (or cusps) had fused together during pregnancy.  While a normal aortic valve is tricuspid, with three valve cusps, I was born with two. That's why it's called a bicuspid valve. As a result, my aortic valve suffered from both aortic stenosis (a narrow valve) and aortic regurgitation (a leaky valve).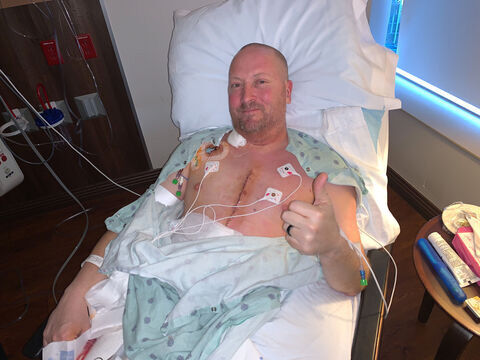 Now… If you're as curious as I am, I thought you might like to see what Jeff recently posted at his heart valve journal. 
First off, you should know that Jeff just had a successful aortic valve replacement surgery by Dr. Katherine Harrington at Baylor Scott & White Health in Plano, Texas.  Second, you should know that Jeff is doing well after his procedure. Wooo-Whoo! Go Jeff!!!

Dr. Katherine Harrington
Thanks to Dr. Harrington and Jeff, I was amazed to see this picture posted at Jeff's heart valve journal.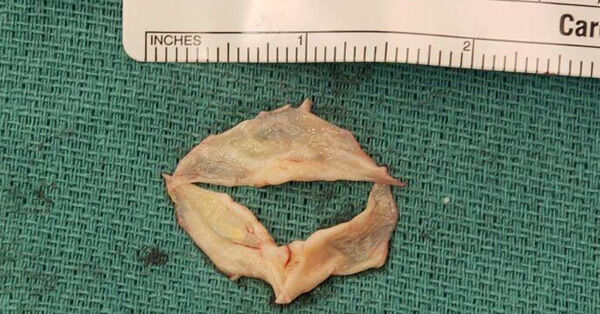 Yes, that is Jeff's bicuspid aortic valve after it was removed from his heart.
Pretty amazing, right?
And, pretty darn small too.
So you know, this was not Jeff's first heart surgery. As Jeff posted:

At age 5, I was diagnosed with a coarctation of my aorta and had it surgically repaired. Several years later, at age 42, I developed PVCs and was diagnosed with a severely leaking bicuspid aortic valve and a re-narrowing at my coarctation repair site. I am now 49 and scheduled for an aortic valve replacement/repair on December 2, 2020. Within the last month, I also had a stent placed in my coarctation site via catheter.
Thanks Jeff & Dr. Harrington!
Many thanks to Jeff for sharing this fantastic picture of his bicuspid aortic valve. And, many thanks to Dr. Harrington and the entire team at Baylor Scott & White Health The Heart Hospital Baylor – Plano for taking such great care of Jeff!
Related Links:
Keep on tickin!
Adam