"What Is The Normal Size Of An Aortic Valve?" Asks Emma
By Adam Pick on July 2, 2010
I just received a question from Emma about the normal size of an aortic valve.
She writes, "Hi Adam, I've been diagnosed with severe aortic valve stenosis although I am asymptomatic. I believe I'm on the path to surgery as my echo shows a valve area of 0.9. I'm curious. What is the normal size of the aortic valve? Thanks for all you do! Emma"
Like Emma, I had this exact question when I was told by my first cardiologist (aka Dr. Bad Bedside Manner) that I needed heart valve replacement surgery.
To help Emma, please see the chart above which contains the American College of Cardiology (ACC) and the American Heart Association (AHA) guidelines for aortic stenosis. As shown, the severity of aortic stenosis can result from three criteria —  valve area (size), aortic velocity and aortic valve gradient.
Specific to size, a normal aortic valve area is >2 centimeters squared (cm2). If the valve area is between 1.5 and 2.0 cm2, the stenosis is mild; if the valve area is between 1.0 and 1.5 cm2, the stenosis is moderate; if the valve area is between 0.6 and 1.0 cm2, the stenosis is moderate-severe; areas of less than 0.6 cm2 constitute severe aortic stenosis.
If you are curious, here is a picture of a normal aortic valve: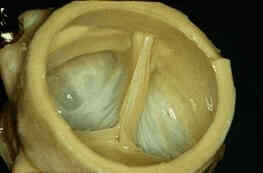 And, here is a picture of a stenotic aortic valve that is bicuspid with calcified leaflets: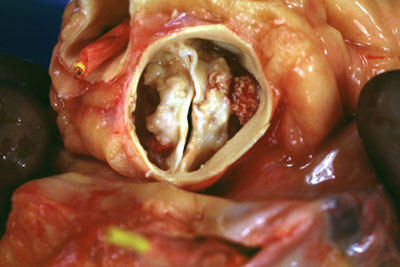 I hope that helps Emma (and all of us) learn a little more about aortic stenosis and aortic valve size.
Keep on tickin!
Adam
Adam's Newest Blogs
Adam's Newest Posts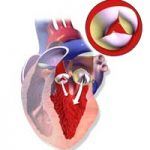 Surgeon Q&A: What Should Patients Know About Aortic Regurgitation? Learn More.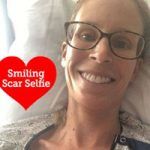 Sara Educates & Inspires 38,443 People About Heart Valve Surgery! Learn More.