"Can Aortic Valve Stenosis Be Cured Through Nutrition?" Asks Paul
By Adam Pick on February 26, 2011
I recently received an interesting question from Paul about aortic stenosis and nutrition. Paul writes, "Hi Adam – I'm in my 40's and just diagnosed with a severely leaking valve. I was told I need a mechanical valve or I will drop dead in 2 to 3 years. I do not want to take Coumadin. Is it possible for patients to enter a natural program — via a qualified nutritionalist — which may actually stimulate tissue growth around the valve, thus fixing the cause rather than treating the symptoms?"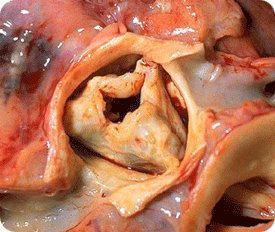 Aortic Valve Stenosis – Narrowing Heart Valve
While I have my own thoughts on this topic, I wanted to get an expert opinion for Paul. That said, I contacted Dr. Marc Gerdisch, MD, chief of cardiothoracic surgery at St. Francis Heart Center in Indiana. As many of you know, Dr. Gerdisch is a specialist for valvular treatment and cardiac tissue repair.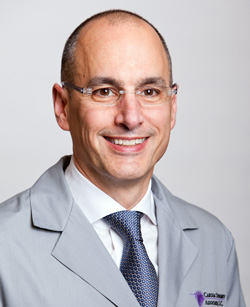 Dr. Marc Gerdisch – St. Francis Heart Center
In his response to Paul, Dr. Gerdisch made several interesting points that I wanted to relay to our patient and caregiver community. First, Dr. Gerdisch discussed Paul's diagnosis:
In order to fully answer your question, I would need to more completely understand the changes that have occurred for your aortic valve. Given your young age, you most likely have a bicuspid valve (you were born with a two leaflet valve instead of the usual three). This is surprisingly common, occurring in between 1 and 2 percent of the population and being approximately twice as common in men as women. You mention that you have been diagnosed with a severe leak and go on to talk about aortic stenosis. A leaking valve is referred to as regurgitant and an obstructed valve is called stenosed. You may well have both conditions, but they can occur separately as well.
Specific to Paul's questions about nutrition as a remedy to aortic stenosis, Dr. Gerdisch noted:
With respect to your question about nutrition, what we eat plays some role in every function of our body. That said, there is no evidence that it can change the course of valve disease.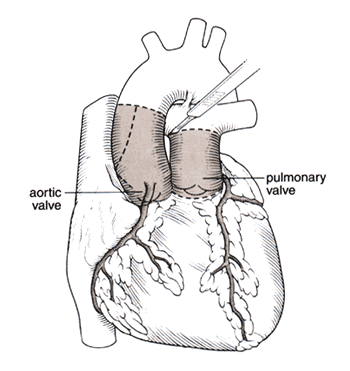 Ross Procedure Diagram
Then, Dr. Gerdisch discussed various heart valve procedures available to Paul:
When choosing an operation, multiple questions need to be answered by both the patient and the surgeon. You are very concerned about the use of warfarin (Coumadin). We are able to repair or spare some bicuspid valves. In which case, the potential for another operation is weighed against the benefit of retaining your own tissue. Similarly, the Ross procedure can be performed, moving the patient's pulmonary valve to the aortic position and replacing the pulmonary valve with a cadaver valve. This is an option for some young people but again, the risks of re-operation must be considered. Recently, we have been constructing "bio-roots" which are a composite of a tissue valve and a Dacron graft (a synthetic man-made material) used to replace the first portion of the aorta. Reoperation for these patients may be less challenging. The valve is seated in the Dacron graft just above the annulus (where the patient's aortic valve leaflets attach).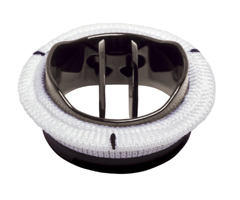 On-X Mechanical Heart Valve
Finally, Dr. Gerdisch addressed Coumadin, the On-X mechanical valve and new types of anticoagulants:
Indeed, warfarin is a concern, but you should also realize that the largest studies indicate a survival benefit for younger patients receiving mechanical valves. This does not mean that a mechanical valve is the best option for all younger patients. It just means that you need to be fully aware of the data as it exists. Furthermore, we are heading into a shift in anticoagulation management for mechanical valves. We are currently participating in an FDA trial for the On-X mechanical valve with half of the patients being randomized to taking only aspirin and Plavix.  In addition, new anticoagulation medications are becoming available, that do not have the dietary restrictions or monitoring requirements of warfarin. They are not currently available for prosthetic valve therapy, but I suspect it will not be long.
I hope this helps Paul (and perhaps you) learn a little more about the treatment of aortic valve stenosis. Thanks to Paul for his interesting question. And, a special thanks to Doctor Marc Gerdisch for his insightful response.
Keep on tickin!
Adam
Adam's Newest Blogs
Adam's Newest Posts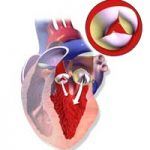 Surgeon Q&A: What Should Patients Know About Aortic Regurgitation? Learn More.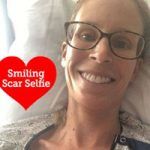 Sara Educates & Inspires 38,443 People About Heart Valve Surgery! Learn More.