"Any Last Words To Calm My Fears?" Asks Carole
By Adam Pick on December 24, 2009
Carole just sent me an email that touches on a common, patient emotion prior to surgery… fear.
In her note she writes, "Adam – Next week I am scheduled for surgery due to severe mitral regurgitation resulting from a prolapsed valve. I've known about this for over 15 years but I can't believe the time is finally here. Thank you for your book and your blog. However, even with all the helpful information, I'm still scared. As the surgery approaches, I'm not sleeping well – which makes the situation even worse. I have to ask… Do you have any final pieces of advice to calm my fears? Thanks for all you do, Carole"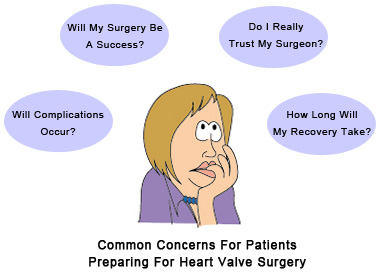 Like many of you, I can relate to Carole's concerns as she prepares for surgery. Although statistics suggest most patients live longer, healthier lives after heart valve surgery, that does not stop fear from rattling our consciousness.
So… In response to Carole's question, I do have two, final bits of advice specific to fear management that might help.
First, a long time ago, one of my mentors shared with me the hidden truth about fear. He taught me that fear is really nothing more than an acronym… F.E.A.R. That acronym stands for Fantasized Experiences Appearing Real.
Over the past twenty years, I have used this acronym to reduce stress and transform the reality of most "fearful" occurrences. To truly understand this point, consider all that you have feared in your life. Has most of that F.E.A.R. come true? My gut tells me you might answer that question with a simple "no".
My second piece of advice is best revealed through a special poem that was offered to me by a friend during a difficult time in my life. While there is debate about who actually wrote the poem (Christopher Logue or Guillaume Apollinaire), the inspirational message is undeniably clear.
The poem is called, "Come To The Edge":
"Come to the edge," he said.
"But, we are afraid," they said.
"Come to the edge," he said.
"But, it's so high," they said.
"Come to the edge," he said.
"But, we might fall," they said.
"Come to the edge…" he said.
They came…
He pushed…
They flew!
I hope all the patients out there (including Carole) are ready to fly – metaphorically speaking. Sometimes, as the poem alludes, we just need a little push to get past the F.E.A.R.
If you like, please consider this a loving, virtual push from me to you.
Remember… Although cardiac surgery is not risk-less, statistics suggest your surgery is likely to be a success. But, please, please, please take the time to understand your valvular disorder, get a second opinion, evaluate your surgical options, research your potential surgeons and properly prepare for the recovery.
Keep on tickin!
Adam
Adam's Newest Blogs
Adam's Newest Posts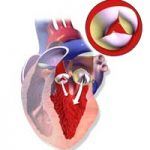 Surgeon Q&A: What Should Patients Know About Aortic Regurgitation? Learn More.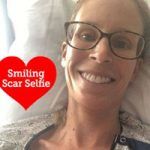 Sara Educates & Inspires 38,443 People About Heart Valve Surgery! Learn More.