Patricia, 71, Experiences Hoarse Voice After Difficult Intubation
By Adam Pick on June 7, 2009
Thanks to a great support group and medical team, I made a full recovery after my double heart valve surgery. However, I did experience a series of physical and emotional challenges during my recovery. One of those challenges was specific to my voice. As Robyn (my wife) could tell you, my voice became incredibly hoarse following surgery.
So you know, I'm not the only patient that experienced a hoarse voice following cardiac surgery. Patricia, age 71, just sent me an interesting email which details her vocal problems following a difficult insertion of the ventilator tube. Here is what she writes: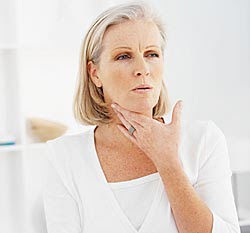 Hi Adam – For two months after my aortic valve replacement I had great trouble talking. My surgeon told me that I  had a "difficult intubation" during the procedure.
Unfortunately, I could not find any answers as to the prognoses of my vocal cord injury. And, my anesthesiologist did not answer my emails or letters sent to her office. I found no answers anywhere, even after combing the Internet.
In the hospital, the nurses and doctors told me that hoarseness is normal and my voice would come back in a few days. So for two months, I went crazy thinking that I would never again have a normal voice. Then, little by little, at the end of two months… I was able to speak with my normal voice (98%).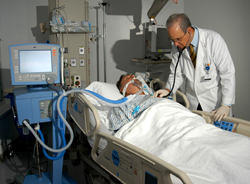 Patient With Ventilator Tube Inserted
I just wish I had been warned that sometimes a patient has a difficult intubation and it may take as long as two months to get your voice back.  I am so surprised that my voice came back and now I am over the feeling that I was alone with no answers regarding my voice loss.
Overall, the surgery was a success. Thanks again for your heart valve surgery book. It really helped me relax!
Sincerely,
Patricia M. Cook
Adam's Newest Blogs
Adam's Newest Posts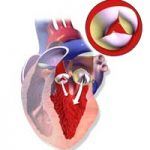 Surgeon Q&A: What Should Patients Know About Aortic Regurgitation? Learn More.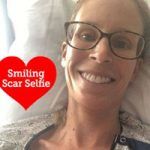 Sara Educates & Inspires 38,443 People About Heart Valve Surgery! Learn More.