Emotional And Behavioral Changes After Heart Surgery… For Beth & Erik
By Adam Pick on September 12, 2008
Beth just emailed me about her husband's problematic recovery from heart surgery. She writes, "Hi Adam – My husband had heart valve replacement surgery (from mitral valve prolapse with regurgitation) two months ago. Since then, he seems to be experiencing some emotional and behavioral changes after heart surgery. Although his heart is doing great, Erik seems to be "a little down" and somewhat "out of it" since the heart surgery. Any thoughts? Thanks, Beth."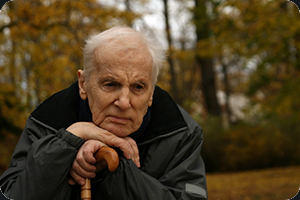 Here are my thoughts for Beth:
As patients, we enter the operating room with two critical thoughts. The first thought is, "Please let me live!" The second thought is "Please fix my heart so that I can live longer!"
After surgery, the relief of living and having fixed hearts is not enough for many patients. Instead, many patients are bombarded by difficult thoughts relative to pain, complications and ultimately, a challenged recovery. That said, these thoughts can manifest in emotional and behavioral changes after heart surgery.
In my own research, I learned that 30%-75% of patients report feeling anxious or depressed after heart surgery. That's a pretty significant number. Personally, I experienced both emotional and behavioral changes following my valve replacements. I was moody. I was irritable. I was fatigued. I was tired of the pain.
As Doctor R. Scott Mitchell notes, "I think the cause of cardiac depression is entirely unknown… But, it could be the psychological effect of anticipating surgery, the prolonged time under anesthesia, or the results of the heart-lung machine."
On this note, reports suggest that these emotional and behavioral shifts are increasing in frequency. In the opinion of many, this increase is directly related to short hospital stays in which patients are discharged too quickly after the operation. Today, patients are in the hospital five days on average. In the past, patients would have ten to fifteen days in the hospital to assimilate their new reality, according to Dr. Richard Fogoros.
As to what can be done about the emotional changes after heart surgery, I took several guided steps including attending cardiac rehab classes, spending less time alone, ending my use of Vicodin, etc.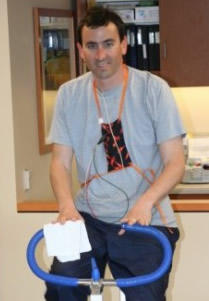 I hope this helps explain a little more about the common emotional and behavioral changes after heart valve replacement surgery and heart valve repair surgery. Scroll down to see over 45 patient comments.
Keep on tickin!
Adam
Adam's Newest Blogs
Adam's Newest Posts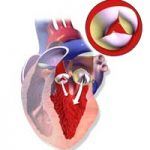 Surgeon Q&A: What Should Patients Know About Aortic Regurgitation? Learn More.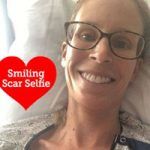 Sara Educates & Inspires 38,443 People About Heart Valve Surgery! Learn More.