Anita, 58, Praises Dr. Gillinov & Shares Heart Valve Surgery Tips
By Adam Pick on June 3, 2009
The "preparation for heart valve surgery" seems to be a very popular, patient topic these days.
First, Sylvia sent me a special note about her extraordinary weight loss before aortic valve replacement. Then, a few days later, Anita sent me her ideas and tips about being mentally and physically fit for surgery. I thought you might like to read Anita's note, so here it is:
Hi Adam,
My recent experience with mitral valve repair is something worth sharing.  The surgery was done just four weeks ago (March 30, 2009) at The Cleveland Clinic, by Doctor A. Marc Gillinov.
Everything went smoothly, and the staff, including Dr. Gillinov, were amazed at how quickly my body healed.  Dr. Gillinov stated that my initial recovery was two days ahead of most of his patients.  My nurse practitioner called me her "WOW" patient. In total, I spent just 10 hours in intensive care and was discharged after only 3 days.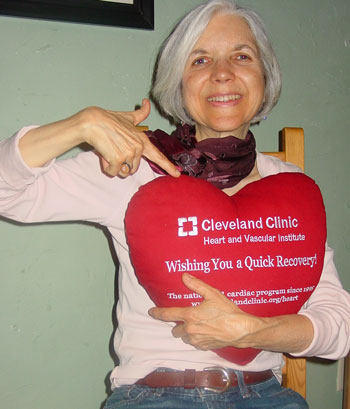 I was truly blessed to have surgery at The Cleveland Clinic.  Not only were the doctors and staff experts in their field, but also they were extremely compassionate, caring human beings. Their kindness and expertise greatly helped my recovery.
I wanted to share some of the steps that I took to enhance my recovery:
1) Preparing myself mentally for surgery
No matter how good the surgical team, having surgery is still a trauma.  I prepared myself by meditating, especially in a quiet place outdoors, to alleviate my fears.  In addition, for 2 months prior to surgery, I listened to guided visualizations twice a day.  I can say positively, that these practices greatly enhanced my recovery.
2) Preparing myself physically for surgery
To prepare physically, I examined my diet and lifestyle practices.  Of course , we know that exercise is important.  I walked 30 minutes a day, and most days I completed additional exercises that raise the energy of the body.  These are ancient oriental techniques, similar to a gentle martial art. They are called Qi Gong exercises.
Without a doubt, diet is a huge factor in recovery.  I eat a Vegan diet, and have studied health and healing through diet for many years.  At age 58, I had absolutely no coronary artery disease.  I think that I have regained much of my energy so quickly because of my diet. Today, just 3 weeks post discharge, I was out in my garden, planting all the seedlings of this season.  I am also walking about 1 hour each day.  I need less and less of a nap each day.  So, I know my body is mending.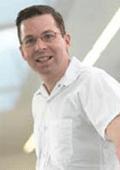 Dr. A. Marc Gillinov – Anita's Surgeon
I have faced some challenges in this process.  I am a really active person, love to dance, and it is hard to sit still, day after day.  I wish I could dance again today!  Putting all my activities aside, at least temporarily, has given me the opportunity to go inward, to explore the meaning of true healing.  This is a real gift, for in healing we discover our true self, and our dreams for life and for happiness.
Thanks for all you do Adam!
Anita Devine
Adam's Newest Blogs
Adam's Newest Posts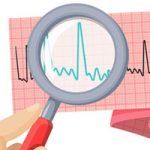 "How Do I Know When My AFib Is Gone After Heart Surgery?" asks Linda Learn More.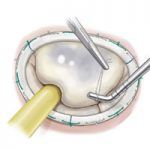 New Findings: Mitral Valve Repair Restores Normal Life Expectancy! Learn More.