Why Did 100 Patients & Care Partners Get a Standing Ovation at Patient Day 2018 at Edwards Lifesciences in Irvine, California?
By Adam Pick on September 17, 2018 - This blog is sponsored by Edwards Lifesciences.
Something special recently happened.  More than 100 patients and their care partners traveled to Edwards Lifesciences, a leading heart valve manufacturer in Irvine, California, to meet each other, to share their stories and to inspire action within our community – the heart valve patient community.
This day is appropriately called… Patient Day!!!!!
Luckily, Edwards hired us to film the wonderful moments of this unique event that included meet-and-greets with the heart valve assembly teams, panel and group discussions, a campus and manufacturing tour and more.  One of my favorite parts of the day was watching patients meet the Edwards employees who made their valves by hand.
Ready to see what happened at Patient Day 2018? Watch the video below…
Thanks to the patients and caregivers who traveled – from near and far – to participate in Patient Day. And… On behalf of our community, I want to extend a mighty thanks to the entire Edwards team for empowering the patient voice at "Patient Day 2018."
Keep on tickin!
Adam
P.S. For the hearing impaired members of our community, I provided a written transcript of the 2018 Patient Day Video below:
Malea Potter: When they told me I needed to have surgery, at first it was kind of surreal. I panicked, and it was scary, and we had to work through some things.
Al Celentano: I couldn't breathe. I couldn't breathe. They rushed me to the hospital. They took me away in an ambulance. They put the mask on my face. I was scared, to be perfectly honest with you. My wife was my biggest booster. She comforted me, and I said okay, maybe we can get through this. My coordinator for my medical team told me about Patients Day and about Edwards Lifesciences. She said, "I think you'd be a good candidate to go and let them hear your story." I says, "You got to be kidding." Everything she told me is true.
Mike Mussallem: When patients come together, it creates a bond. It creates kind of a community, and it's a chance for those of us that are inside the company to hear from patients on what their journey was like so we get a better understanding on how to better serve them in the future.
Malea Potter: Patient Day means, for me, empowerment.
Al Celentano: Everybody here at the Edwards Lifesciences has been fantastic from the top down, all the folks working in the laboratory, all the people sewing these things. It's just overwhelming. It's an overwhelming experience.
Malea Potter: Talking to the team that made my heart valve was very incredible.
Al Celentano: I first heard we might have an opportunity to meet them, I said, "Nah, that can't be. How do they know who sewed my valve?"
Edwards Worker: It's nice to meet you.
Al Celentano: The team said it's on record these are the people who sewed your valve, and when I saw them, I couldn't get over it. Well, again, you guys are great. Thank you.
Jane Celentano: Words don't come to me easily, but they gave me my husband back. I mean, I just thank them from the bottom of my heart for giving him back his heart. Beautiful job.
Malea Potter: One thing I would say to the team that worked on my valve is a very deep and heartfelt thank you for all the hours that you spent and all the stitches that you made, because it really has changed my life. It's not just my life but the people's lives who are in my life.
Al Celentano: For the people at Edwards Lifesciences, we feel like you're part of our family now. It's been a wonderful experience.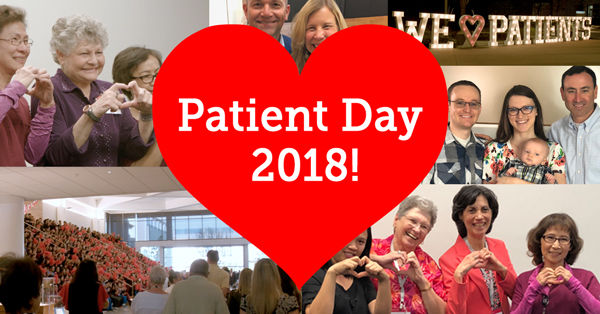 Adam's Newest Blogs
Adam's Newest Posts