HeartValveSurgery 5.0 Launches Now!
By Adam Pick on July 27, 2018
Great news everybody!
Thanks to your thoughtful feedback and wonderful support, I'm excited to share that we just re-launched HeartValveSurgery.com.  So you know, this is the fifth re-launch of the website since we started it in 2006.  In the last 12 years, we've had over 10 million website visits.  With this new platform, I believe we are now ready to help educate and empower even more people fighting heart valve disease.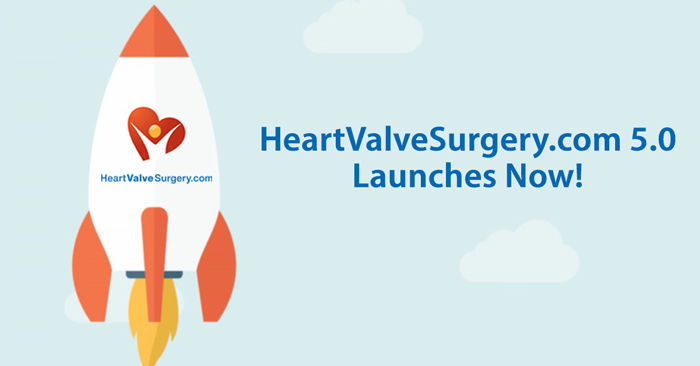 Over 10,000 Pages Get Updated!
Fyi, this is "Phase 1.0" of the roll-out.  There are many new features that are coming soon.  That said, Phase 1.0 is significant as over 10,000 pages of content across the website were updated.  As you may know, a re-launch of this size is typically NOT perfect.  Even though I have tested and retested the website, there are bound to be issues.  Please don't get frustrated.  Simply email me at adam@heartvalvesurgery.com. I'll fix the issues as soon as possible.
If you're wondering, "What's different about the new HeartValveSurgery.com website?"… Here are 15 highlights to help you learn more about this patient-centric platform.
1. A New Design & Look
For the re-design of HVS 5.0, we listened to your feedback from our recent patient survey.  As requested, the color scheme has been made much easier.  Also… As you requested… The fonts are bigger, easier-to-read and the majority of the website is on a clean, white background.
2.  Site Navigation Gets Overhauled
The patients and caregivers in our community really helped me better understand how you like to navigate the website.  For desktop users, we are now using a two-level navigation plus drop down menus to help you navigate the website.  For mobile users, we created a completely new mobile menu.  This "slide-left" menu was designed with expandable drop downs to help you access any section of the website in just two clicks.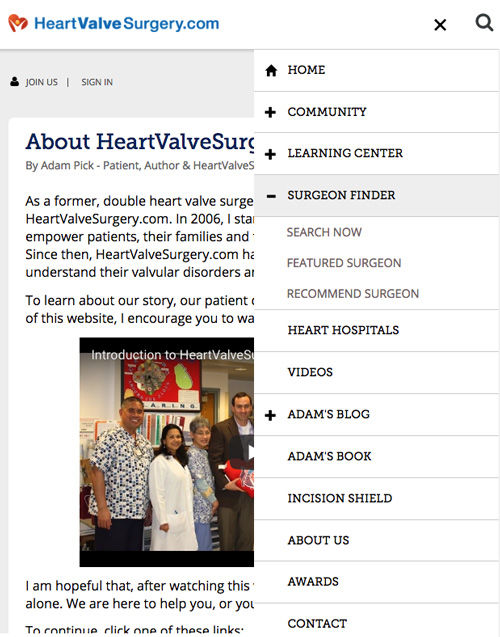 3. Refreshed Home Page Features… You!
We wanted to celebrate the members of our community.  So, we are now featuring a collage of our patients, caregivers, doctors, and nurses on the home page.  In the future, we will be updating this collage. So, stay tuned.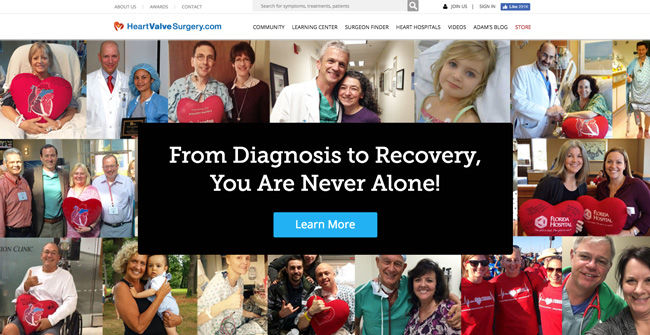 4. Internet Devices Get 186 New Viewports
The use of our website by patients on smartphones and tablets continues to skyrocket.  You may not know this but each device needs its own viewport to enhance the readability of the content.   That said, we built 186 new mobile templates to help you no matter what device you're on.   However, please note, there are so many devices out there, we can't ensure that we got them all.  So, we'll continue to update our code as needed.
For example, here's the new Surgeon Finder in an iPhone X viewport:


And… Here's the new Surgeon Finder in an iPad landscape.  Same content… Just re-organized for the viewport dimensions.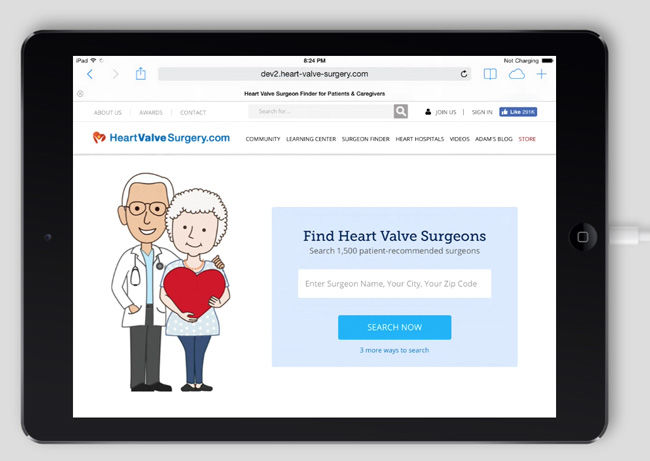 5.  Let's Keep It Simple!!!
A key learning you shared with me is to keep the website simple and easy to use.  That said, HVS 5.0 was designed with a KISS (keep-it-simple-stupid) approach.  As you will see, we have created  a very easy landing page for each section of the website to help you!  For example, here's the new mobile viewport for our awesome Community.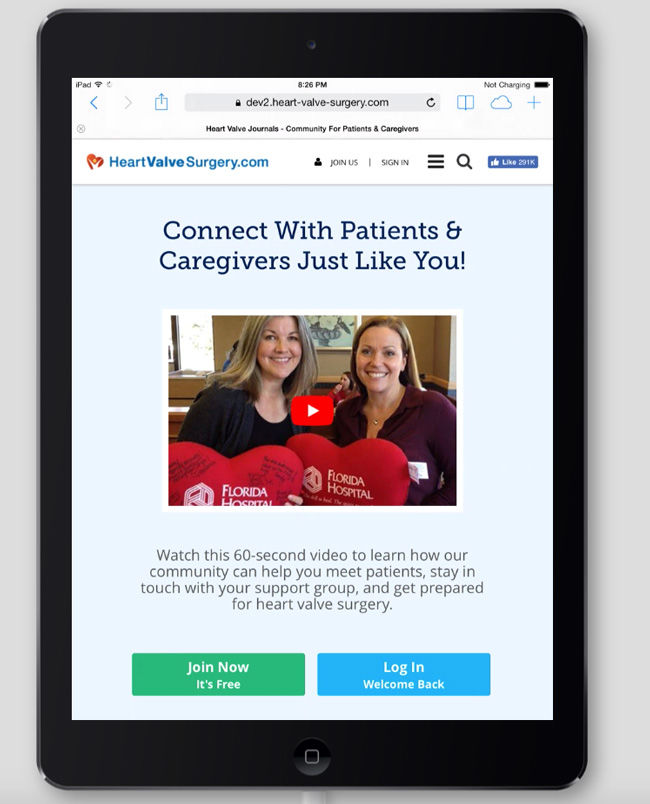 6.   New "Video Patient Success Stories" Section
We know that patients love seeing other patients talk about their success stories, their challenges and their recovery.  To showcase our wonderful patients, we built a new "Patient Success Stories" section in our Videos section.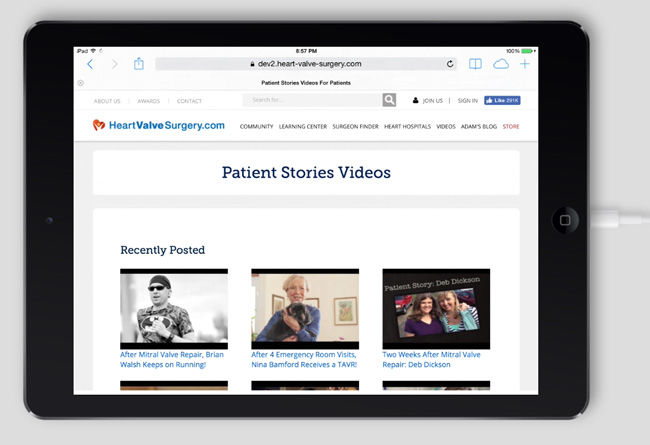 7. The Learning Center Gets 1st Mobile Menu!
If you visit our Learning Center in mobile, you will see that we implemented our first educational menu!  Now, with a tap, you can access over 50 articles at each stage of the surgical process broken down from "Getting Started" to the "Recovery".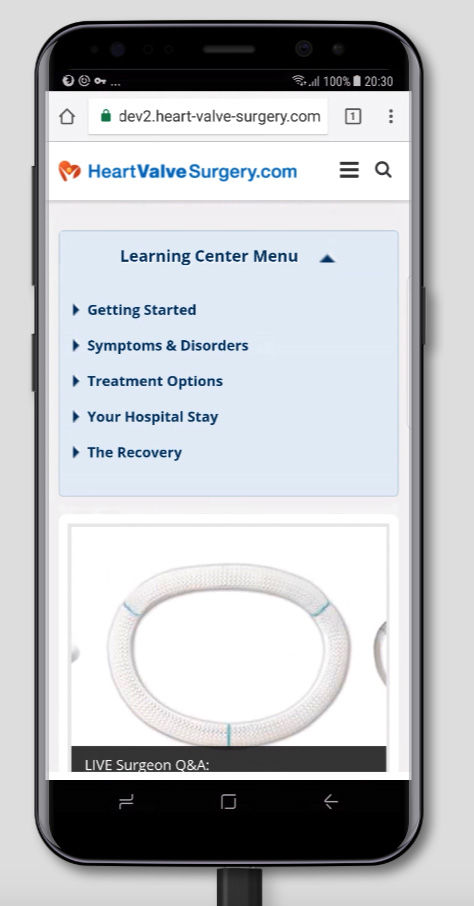 8. A "Photo Stream" for Community Members
We love seeing pictures of the patients and caregivers in our community.  That said, we built a much easier way for you to upload pictures and see the pictures.  Instead of a gallery, we built a "Photo Stream".  Now, you can see all the pictures and the comments in one simple stream.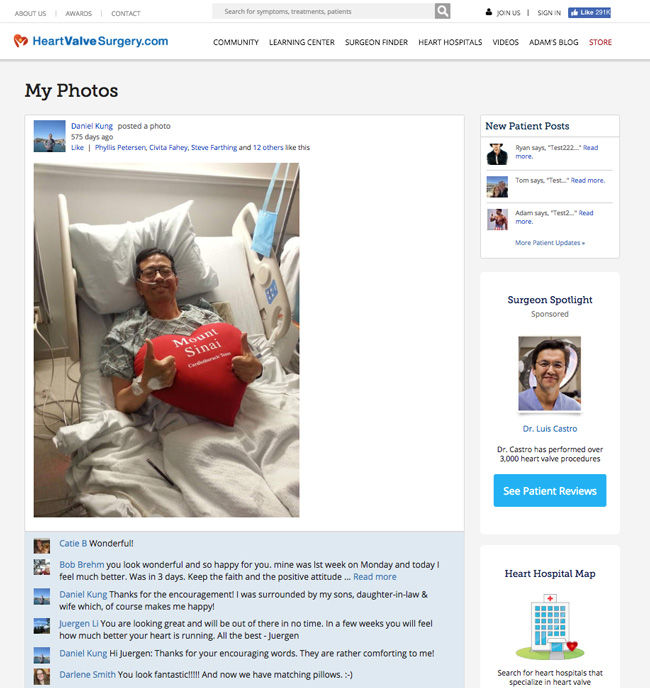 9. Educational Microsites Get Updated
We are doing our best to help you find important information before, during and after surgery.  For that reason, we are continuing our expansion of "educational" microsites.  As you might recall, we started with our first TAVR microsite many years ago.  Now, we are re-launching the microsites for Atrial Fibrillation, TAVR, the MitraClip and Sutureless Heart Valves.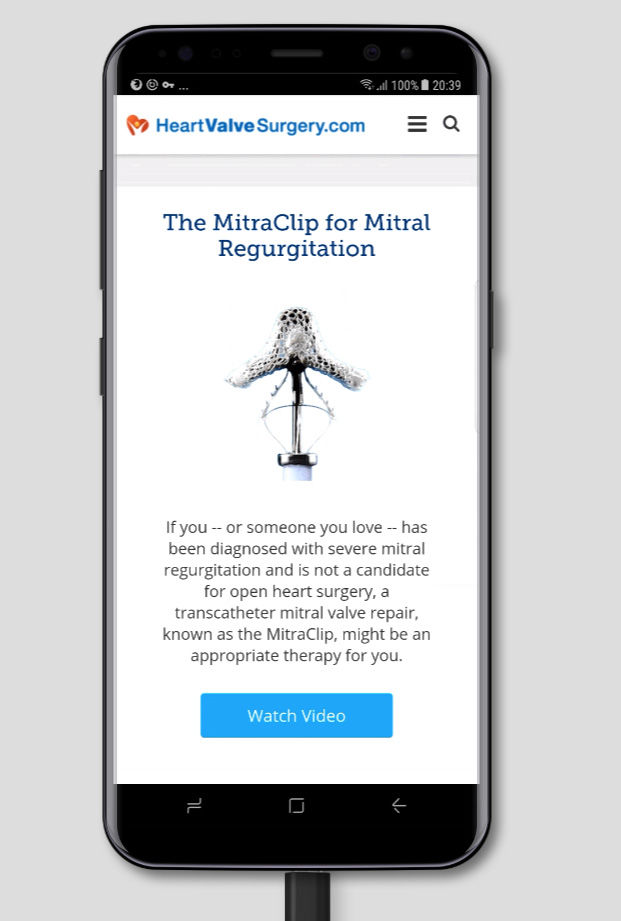 And… Here's the educational microsite for atrial fibrillation: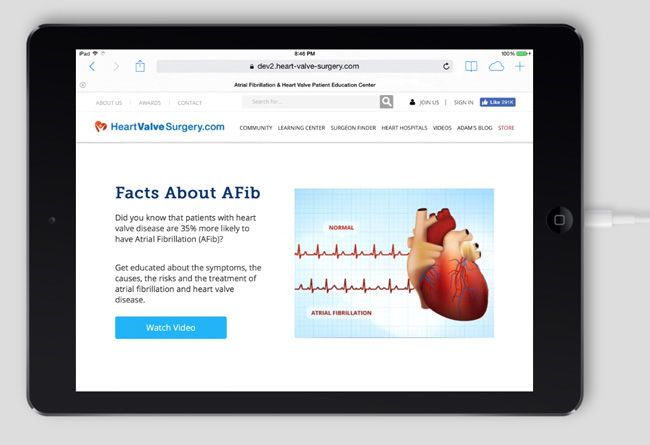 We also updated the Sutureless Valve Microsite along with its United States and International Surgeon Directory.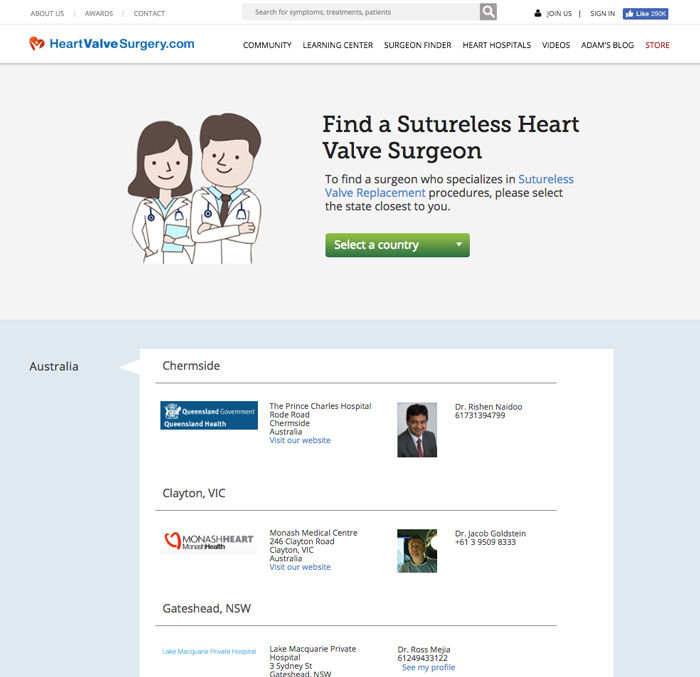 Here's our original TAVR educational microsite that focuses on educating patients about this transcatheter approach for aortic valve replacement without an incision to the sternum or ribs.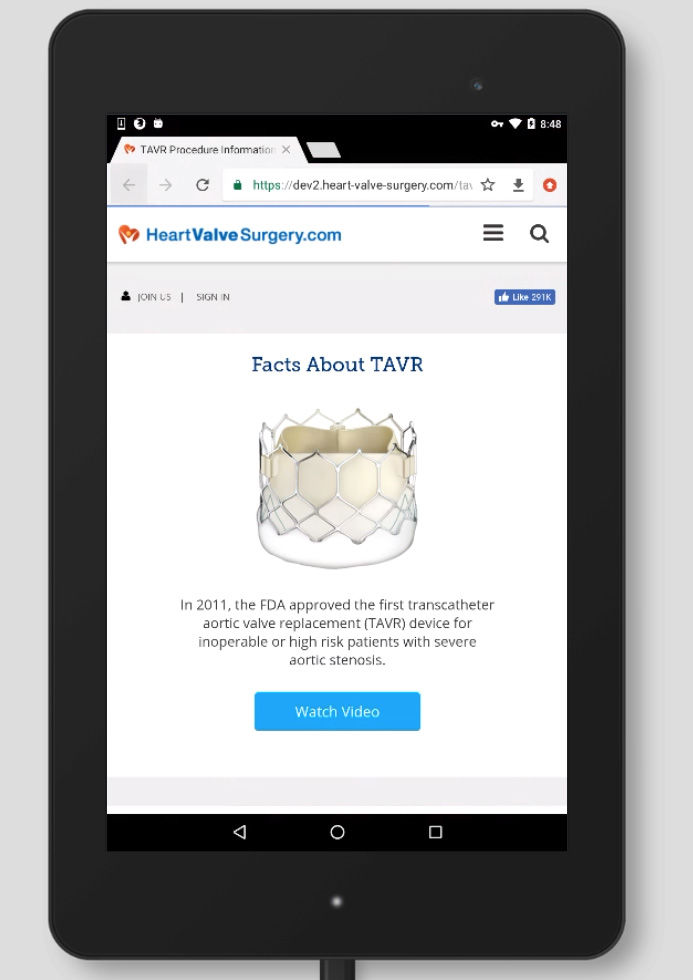 10.  Better Integration With 290K Facebook Fans
Our community is all over Facebook.  In fact, we now have 290,000+ Facebook members that follow us.  Now, you and the other visitors will be able to "Like" us with a simple click.  Then, select content from HVS will be streamed to you in your Facebook as well.

11. Blog Categories Are Here!
During the past 12 years, I have written over 1,300 blog posts about heart valve surgery.  The problem with all that content was that patients could not always find the posts that were most relavent to them. So, for the first time, I am very happy to share that all 1,300 blogs posts have been categorized and located with a simple click. So easy, right?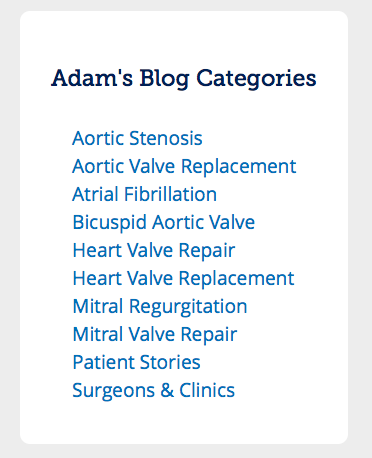 12.  Updated Videos Section with 100+ Videos
You asked for it.  You got it.  I went ahead and loaded all of the videos we have filmed over the years in a new Videos section.  As you will see, this video section is super easy to use and it also has new category pages and new video playback pages.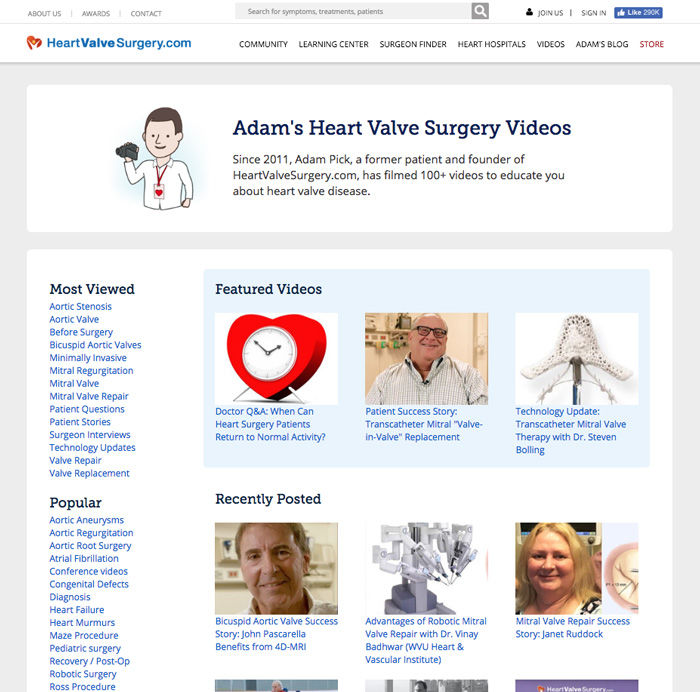 13.  The "Community" Gets Massive Update
I love seeing our patients and caregivers interact.  The support, encouragement and inspiration you share is simply wonderful.   That said,  we refreshed over 20 page templates in the Community section to make it easier for you to enjoy.  You may notice that we now have instant commenting functions, flattened journal and update pages, new upcoming surgeries section, new picture post capabilities and a brand new look for our My Story page.   We also added new content to each page to help you get to know each other faster.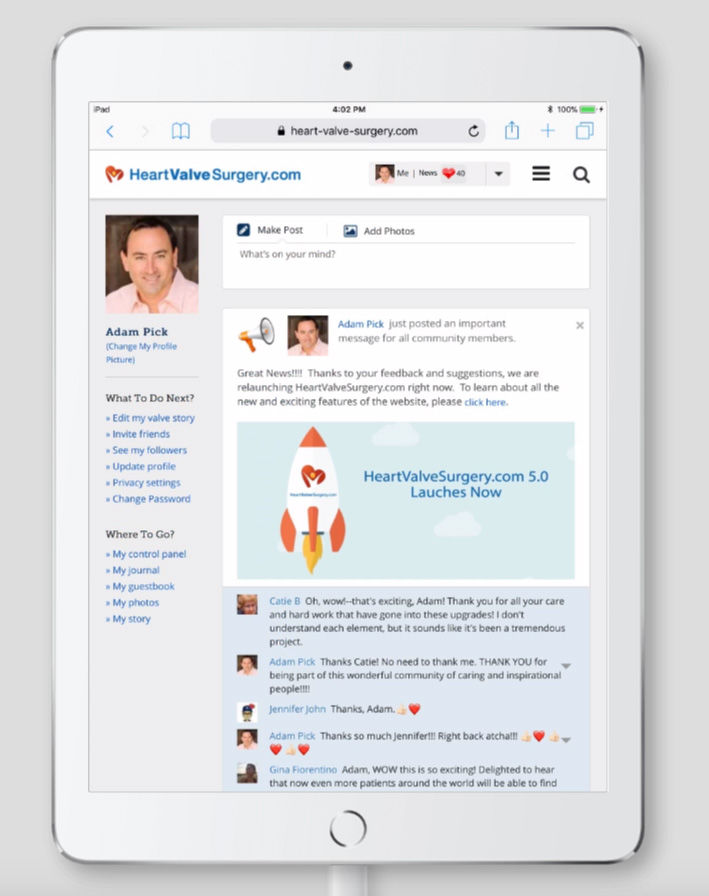 14.  Much, Much More Privacy!
I'm sure you've seen all the news about privacy issues across the Internet.  That said, we made several updates to our privacy settings.  Specifically, as of today, all information posted in our Community section will no longer be available to search engines like Google.  Many of you requested this feature as a compliment to our previous opt-in capability. We hope this further enhances your comfort and trust at HeartValveSurgery.com that is now protected by a HIPAA-compliant and secure network.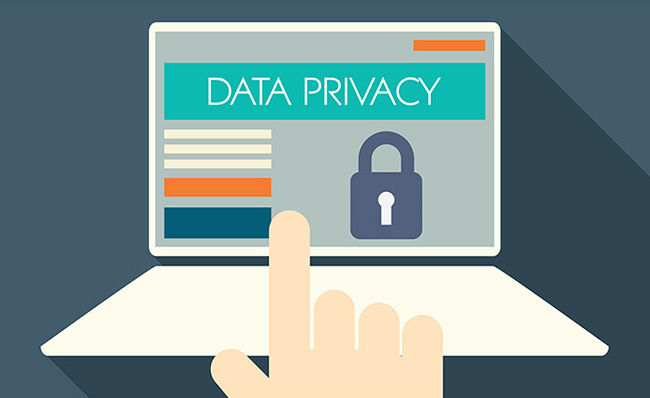 15.  New Interactive Surgeon Profiles & Heart Hospital Microsites!
One of the big things we have discussed together is finding the right medical team to help manage and treat your valvular disease, atrial fibrillation, coronary artery disease and aneurysms. For this reason, we went ahead and updated our Interactive Surgeon Profiles.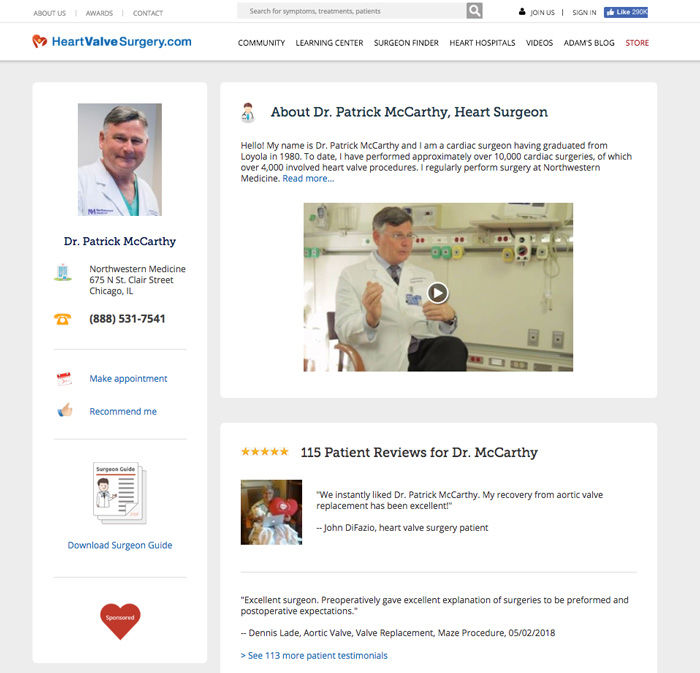 We also updated our Heart Hospital Microsites to help you learn about leading cardiac centers that specialize in heart valve therapy.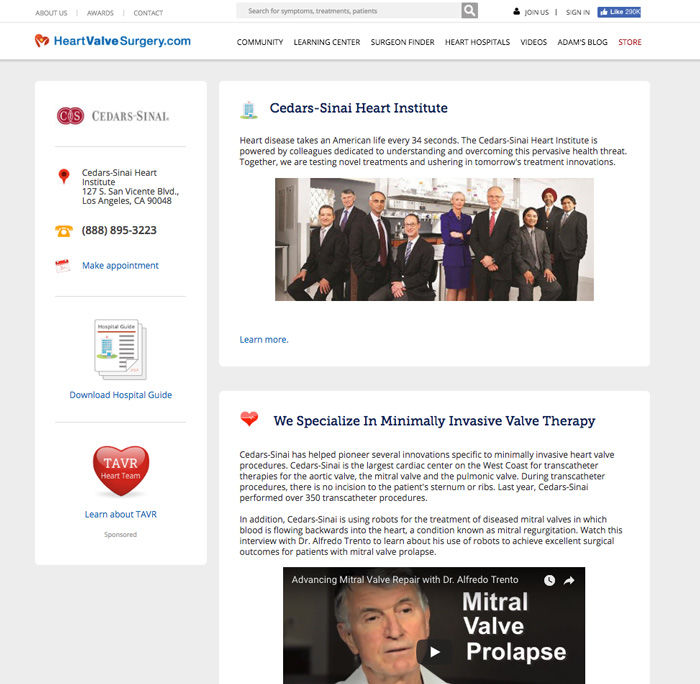 Thank You! Thank You! Thank You!
I could go on about all the updates in HeartValveSurgery 5.0. Now that the website is live, I'm very excited to start rolling out several new features planned for our community.  So, stay tuned!!!
As always, thanks for your support and your belief in me.  My personal mission is to help educate and to empower you.  HeartValveSurgery.com 5.0 was designed to support that mission.
And, a special, mighty, extraordinary thanks goes out to our sponsors!!! Without their support, none of this would be conceivable or possible!!!!
Keep on tickin!
Adam
P.S. If you come across any issues while using the new website, please don't get frustrated. Simply email me the issue at adam@heartvalvesurgery.com.  I will do my best to fix it as soon as possible.

Rogerbid says

on August 1st, 2018 at 3:53 pm
Well done Adam, what a huge undertaking this has been. You're a champion. Roger


Adam says

on August 1st, 2018 at 9:27 pm
Thanks Roger!!! Much, much, much appreciated. Like you say, this was a huge undertaking. But, I really think the new website is going to help educate and empower future patients. I'm just super happy knowing that Phase 1 is complete and finally available to our community!!!! Thanks again Roger! And… Keep on tickin!


Lisa Ferguson says

on August 5th, 2018 at 7:42 pm
Really great job! I revise websites so I know how much work was involved and all the difficult choices you had to make. I am especially impressed with the Learning Center. So awesome to categorize topics for us, so very helpful! And great choice on the website color scheme…no crazy colors. Thanks for all you do Adam – from my heart to yours!


Adam says

on August 6th, 2018 at 10:03 am
Thanks for the kind words Lisa!!!!

Adam's Newest Blogs
Adam's Newest Posts