3 Patient Tips For Great Mitral Valve Surgery Results
By Adam Pick on August 10, 2017
I'm a big fan of simple and thoughtful advice for patients. So, when I learned about this new study, "Relation of Mitral Valve Surgery Volume to Repair Rate, Durability & Survival", in the Journal of the American College of Cardiology, I wanted to share it with our community.
The study, which is featured at Consumer Reports, reveals that patients who chose surgeons with deep experience in performing a complex mitral valve procedure have a better chance of living longer and not needing additional procedures to correct the problem.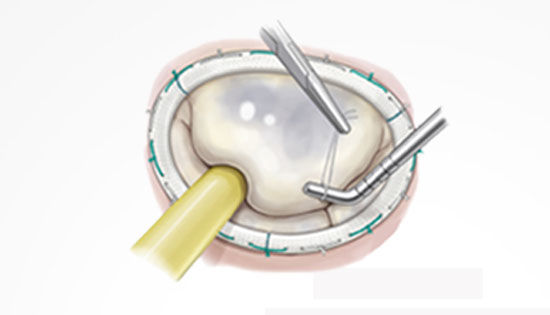 The lead author of the study, Dr. Joanna Chikwe, stated, "The very high volume surgeons tended to have outstanding outcomes".
I think one of the most interesting points of this study focuses on the average number of mitral valve procedures performed annually by surgeons. Get this… The median number of mitral valve procedures performed by the surgeons studied was only 10 operations per year.  That's it.  And, most importantly, those patients whose surgeons performed at least 25 surgeries per year had much higher survival rates and fewer complications, the study found.
In talking with many patients, nurses, cardiologists, and surgeons over the years, the concept of volume has come up several times.  It makes sense.  The more you do something… The better you do it. That said, this point should not be lost.
In this video, Dr. Steve Bolling, the Director of the Mitral Valve Program at the University of Michigan Health System, and I discuss this very important point about mitral valve repair surgery.
As for choosing a heart surgeon, Consumer Reports suggests there are 3 tips for patients to get the best surgical results:
Talk to your cardiologist – You cardiologist should be intimately familiar with the surgeon you are being referred to.
Ask your potential surgeon detailed questions – I encourage you to write down your questions before the consult. As I remember, it's easy for patients to get flustered during a consult. It helps having the questions written down. You may also want to record the Q&A session on your smartphone.
Pay attention to past results – A big one.  Ask your surgeons for their results specific to your form of valve disease. Not all forms of valve disease are the same. You may also want to ask for patient referrals.
Picking the right surgeon is so important… I recently filmed this video with Dr. Kevin Accola at AdventHealth to discuss the most important questions that patients should ask their surgeons.
I know this is a lot of information to digest.  However, picking the right surgeon is a bit more difficult than finding a hair stylist. I really hope these ideas help you better prepare for your mitral valve therapy!
Keep on tickin!
Adam

rubart says

on August 10th, 2017 at 8:02 pm
I can personally vouch for this wisdom. I had my mitral valve repaired two years ago this month (full sternotomy), and I've felt terrific ever since. My surgeon was the wonderful Dr. Glenn Barnhart, head of cardiac surgery at Swedish Hospital in Seattle. To my knowledge, he's performed thousands of these procedures.
When I first consulted him, I was anxious to have my mitral valve repaired rather than replaced. He said quite frankly that he wouldn't know if he could do that till he "got in there." But with his usual soft smile he said, "I've repaired worse than yours." After my surgery, the first thing he said to me (at least that I can remember!) was, "We repaired it."
He also gave me a new aortic valve (impossible to repair for just about everyone) at the same time. During the whole time–pre-op and post-op–he treated me like I was his most important patient. (I'm sure he does that with every patient, but it's still nice.) I owe him my life and I'll always be grateful to him. Bottom line: Go for the Gold!


Mike Culpepper says

on August 10th, 2017 at 9:39 pm
Absolutely 100% agree with the article, with Dr. Bolling's statements, and with the comment of @rubart just above!!
My mitral valve starting going noticeably bad in late 2013 while I was working in Stuttgart Germany. My cardiologist who did multiple echocardiograms told me the very best process for long term resolution would be a valve repair, not replacement. His comment to me was that you want someone to do this who has performed hundreds and hundreds of repairs — and, fortunately, three of the world's most experienced were apparently there in Stuttgart.
My surgeon was Chief of Medicine at the Sana Cardiac Surgery Center in Stuttgart. When we met, he did advise me that sometimes he can't repair, so we discussed options for a replacement if my valve was not repairable.
His procedure was to access the heart via a right thoracotomy. While in there, he also performed a MAZE procedure on the atrium to minimize chances of future Afib. All was remarkably successful; I experienced zero pain, and was home on the 7th day following surgery. That was July 2014.
Now three years later, my local cardiologists here in the Kansas City area tell me they see a heart that is functioning perfectly in both EKG and echocardiograms. They tell me it functions like the heart of a healthy 40-year-old (am I currently 67). I work with a trainer at the gym three times a week and run 3 – 6 miles on my treadmill daily 6 days per week.
I totally agree with @rubart — GO For the GOLD!!


Hoss the Magnificent says

on August 11th, 2017 at 5:31 am
Any potential patients in the Washington DC region might consider INOVA Fairfax hospital located just off the Capital Beltway. I just had aortic valve replacement and the facility and its people are superb.
My surgeon was Dr Alan Speir — one of the best!! — and they have an outstanding cardiac/vascular unit, w other surgeons, that do multiple procedures every day. I cannot say enough good things about Dr. Speir, or INOVA. Great nurses too! I am sure that Dr Speir is a mentor and advisor to the younger and newer surgeons, several of whom came past to speak with me post-surgery and discuss how I felt, likely discharge date, etc. I don't think you could go wrong with them. INOVA has a spirit of excellence and personal care for their patients. The staff are motivated, highly competent, energetic, and devoted to their patients. I am humbled and grateful for what they did for me. Even if you have to travel, it might be worth it. Dr Speir only needed 2-3 months lead time to set up the surgery and he is very accessible and also an outstanding human being.
Pardon my goofy moniker…. but you would not need to contact me, the unit has an excellent website and there are some clips of Dr Speir talking about their program. New lease on life and thanks to Adam for this awesome blog site!!